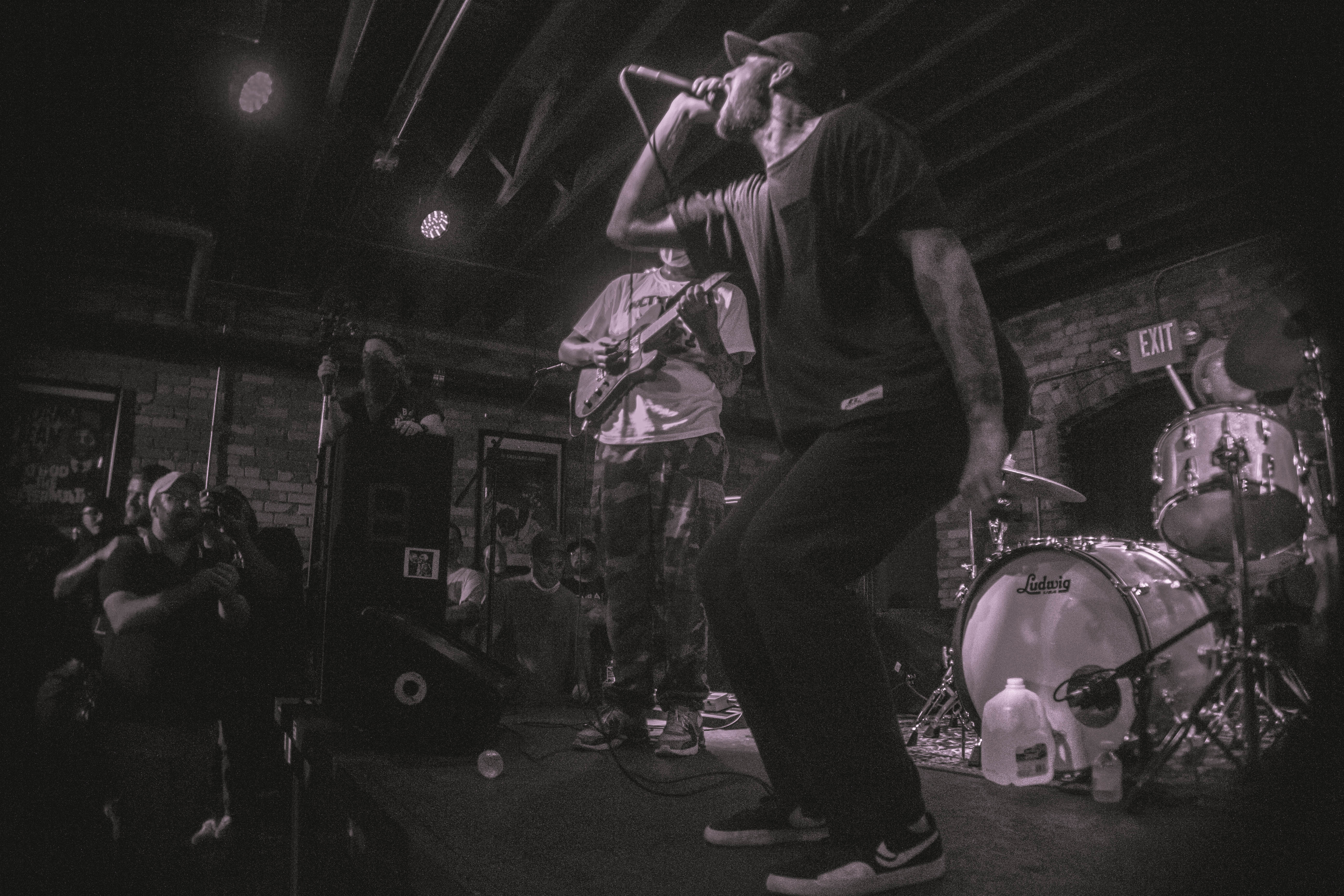 In the great tradition of split hardcore EPs, Michigan bands Roundhouse and Felon Class have teamed up for a doozy.
Based out of Grand Rapids, Roundhouse's melodically-tinged hardcore was last heard on their 2020 Pushing Back EP, which was produced by Rick Johnson (Bomb the Music Industry).
"'Myopic' is a song about generalizations, especially of people," Roundhouse vocalist Ethan Cook told me about the opening track on the split. He continued, "Hating the way I see people simplifying others and categorizing humans based on ethnicity, religion, or sexuality. Nobody deserves to be held back by prejudices."
This is what Ethan had to say about Roundhouse's next track, "Raindance": "I wrote this song while I was reading The Midnight Library by Matt Haig. The main character is in a purgatory where she relives her life in an infinite number of ways. She experiences all her wants and tries to change her regrets. This song is about coming to terms with who you are and the tiring attempts to be someone else."
Moving on to Felon Class, the group made its debut in 2019 through their Circus Tricks EP, introducing elements of power violence, noise rock, and heavy hardcore with each new release.
"These two songs are directly about abusers and shitheels that make the lives of marginalized people a living hell," Felon Class vocalist Sam Thomas told No Echo via email. "'Poor Bastard' is about a specific evil person who hurt my family and who I would hope to see lying in a shallow grave one day! Guts is an open letter to Nazis, racists, and any other scum to take the easy way out via gunshot wound directly to the brain. One day I'll write posi songs, I swear."
No Echo has teamed up with Roundhouse and Felon Class to premiere their split for you today:
The Roundhouse/Felon Class split will be released as a double-sided lathe 7-inch will begin shipping in April and is available for pre-order via Consume Fanzine.
If you prefer to support the release on digital, hit up this Bandcamp link tomorrow (February 26th).
Roundhouse on social media: Instagram | Twitter
Felon Class on social media: Instagram
***
Help Support What No Echo Does via Patreon:
***
Tagged: felon class, roundhouse