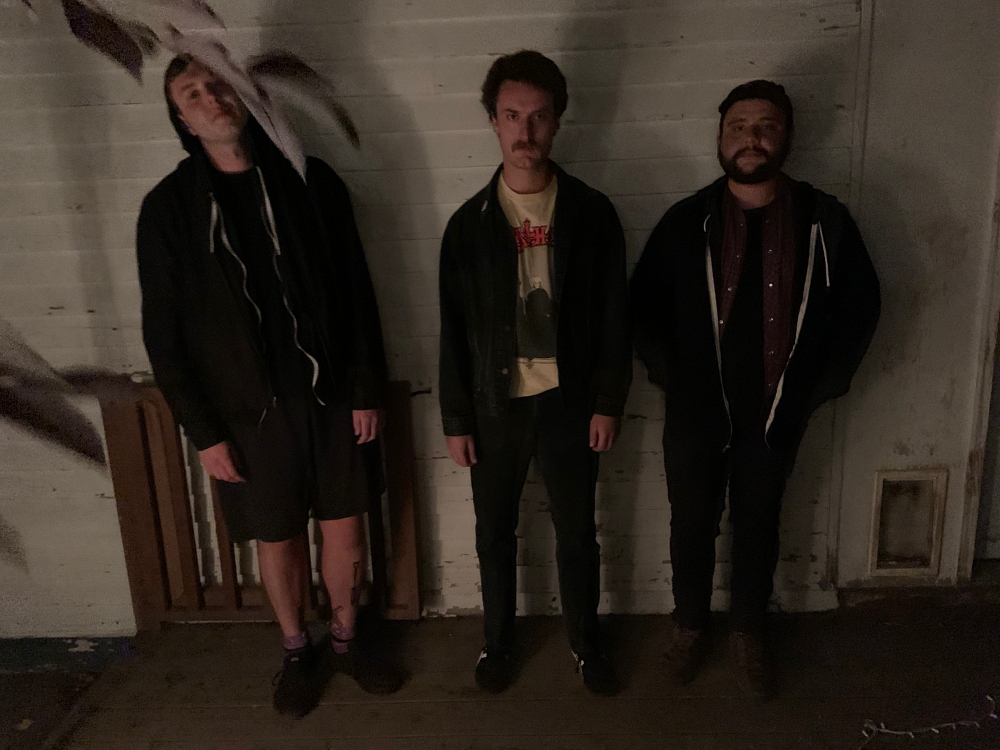 Dirt Sucker is a three-piece band from Laramie, Wyoming and are damn proud of it.
"I feel like having such a diverse little scene here might help keep us on our toes and encourages us to take chances with our music," said drummer Evan Kallas when No Echo asked what it's like playing hardcore in a remote destination. "It's the high desert, and it's windy almost all the time, so we do end up sucking plenty of dirt."
Residing a few hours north of Denver, Colorado, Dirt Sucker play a unique brand of hardcore-by-way-of a dozen other styles of guitar music. With influences ranging from surf to garage rock to post-punk, the trio's forthcoming eponymously titled EP shows creativity while maintaining every bit of catchiness as ferocity.
It's evident from the jump on "Valley Fever"—premiering below—that Dirt Sucker isn't interested in rehashing traditional hardcore and punk:
"We love hardcore shows, but there typically isn't the opportunity to play them," continues Kallas about Dirt Sucker's Wyoming homebase. "We feel right at home without other hardcore bands around."
The Dirt Sucker 7-inch will be out on March 2th via Convulse Records on March 25th. Hit this pre-order link today.
***
Help Support What No Echo Does via Patreon:
***
Tagged: dirt sucker