Marrying the ugliest aspects of metallic hardcore, D-beat, and sludge, Dumpster Coffin more than live ups to its band name. The combo call the New York's Hudson Valley home, a region of the state that has also gives us such No Echo-friendly groups as Mindforce, Colony, and All Out War.
Featuring two former members of Trenchfoot, Dumpster Coffin will be releasing its debut EP and I have a sampling of what lies ahead from the band via "Crossfire Epiphany," a track from the record:
"Lyrically this song is a sad one," says Dumpster Coffin vocalist Travis Sewalk "Crossfire Epiphany" and its lyrics. "The song was written while I was going through a difficult time in my life. If you breakdown the lyrics there's also a bit of irony at play as 'they' certainly do get to me. Each track on this EP is its own form of sonic therapy for me, but this one resonates in a way I think a lot of people can relate to."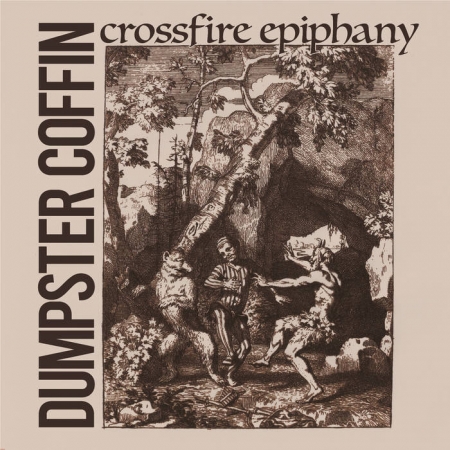 The Dumpster Coffin EP will be out on digital and limited cassette formats on Sept. 6 via Glory Kid Ltd.
Tagged: dumpster coffin