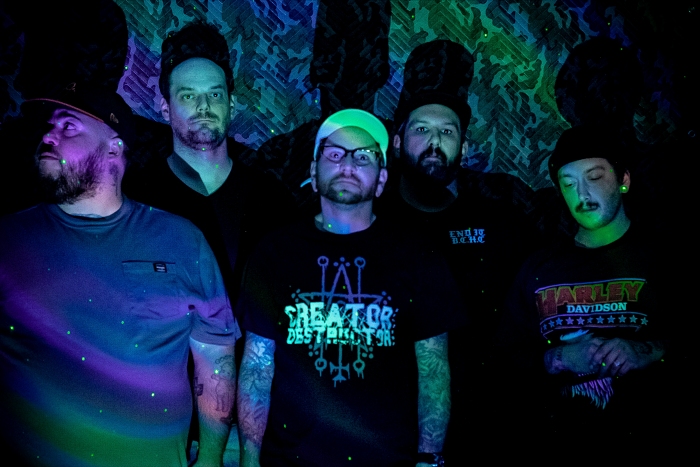 Brainwaves is a Baltimore-based band that mines influence from both the worlds of hardcore and '90s alt.rock.
Comprised of musicians who have been part of the Charm City underground for many years, the quintet balance the riffy and post-hardcore-y aspects of their sound with catchy vocal melodies.
Brainwaves recently hit The Monster House (Turnover, Have Mercy) with engineer Mike Bridgett to work on their debut EP. While that won't be out til next spring, the band decided to drop a track from the session called "F.O.O.W." to introduce listeners to their band.
Shot and edited by Brainwaves bassist Sean Reilly (he's also a talented photographer), check out the music video for "F.O.O.W." below:
Brainwaves singer Johnny Miconi told No Echo the following about "F.O.O.W" :
"You jumped in headfirst. You pretend you're not dreading consequence and that getting out of your comfort zone will bring change, but you end up being face to face with defeat. 'Fish Out of Water' is that. It's what you feel when anxiety is high, and depression is low. It's when you think you don't belong and want to run away. It's when all you want is change and to become a better version of yourself, but you mind, won't let you win."
Brainwaves' first live show is on November 23rd in Baltimore at the Metro with Meth Rats, Murder, and Rabid City:
Brainwaves on social media: Twitter | Instagram | Bandcamp
***
Help Support What No Echo Does via Patreon:
***
Tagged: brainwaves