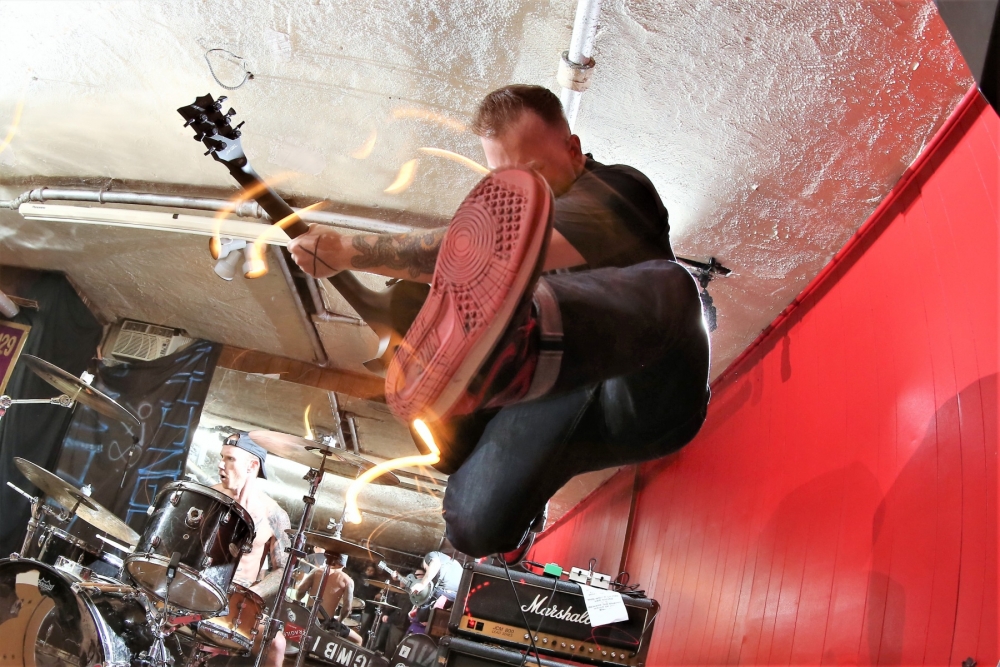 Formed in 2017, Berthold City is comprised of veteran musicians who have played in such hardcore bands as Strife, Internal Affairs, and Allegiance, so it's with little surprise that they understand the value of hitting the road, even if they don't have a proper full-length out yet. "Vinnie Value from Kill Your Idols called me as soon as the lineup for United Blood was announced, and asked us if we were available to do a few more shows," says vocalist Andrew Kline when I ask him about his band's recent East Coast run with Kill Your Idols and FireBurn. "I met Vinnie in the early '90s when he was playing in Warzone, and we toured and played many shows together. We are all big fans of both of those bands and we were all very thankful for the opportunity."
The trek took the bands from Boston down to Philadelphia, with the aforementioned United Blood festival in Richmond, VA its biggest show. Out there promoting their recently released Moment of Truth EP, I press Andrew for what he and the rest of the Berthold City camp thought were some of the highlights of the promo run. "Every show was fun, and it was awesome seeing Kill Your Idols kill it every night! This was my first time playing or attending United Blood, so that was definitely cool. I really appreciate the way they run their fest and I thought the lineup was great. Everyone in the band was bummed to miss Count Me Out, but we had a great show in New York that night."
As a kind of video postcard of their East Coast trip, Berthold City bassist John "Eightclip" Jenkins directed and edited the following clip so that I could share it with all the site's readers:
Andrew wants to give some background on some of the folks you see in the tour video. "Our drummer couldn't make the trip, so we had Nick Jett from Terror filling in on drums. Not only is he an amazing drummer, but he kills it behind the wheel of a tour van! Our friends Glen and Luke from Revision joined us as well, and then we picked up this weird hippy hitchhiker from Maine (our old friend Clean Chris). We got to hang out with our old friend Corey Williams (Internal Affairs, Carry On) in Brooklyn so he makes a little appearance in the video, too."
Since I asked Andrew about some of the best moments from their recent trip, I figure I should also ask if there were any hiccups. "The tour was short and pretty easy. I think the worst part was the traffic between Richmond and Philly. Everyone complains about the traffic in LA, but this was much worse… and it was a Sunday. What we thought would be a 4-5 hour drive turned out to be over 7 hours! We showed up late, and fortunately and band called Please Die switched set times with us so we had a few minutes to decompress before we hit the stage."
Moment of Truth is out now via WAR Records.
Berthold City upcoming shows:
6/09/2018 - The Roxy - Los Angeles, CA w/ Sick of It All, Murphy's Law, Countime
6/21/2018 - The Constellation Room - Santa Ana, CA w/ Shelter, Give, Precious
10/06/2018 - Garden Amp - Garden Grove, CA - "West Fest" W/ Agnostic Front, Ignite, Excel, Death By Stereo, and more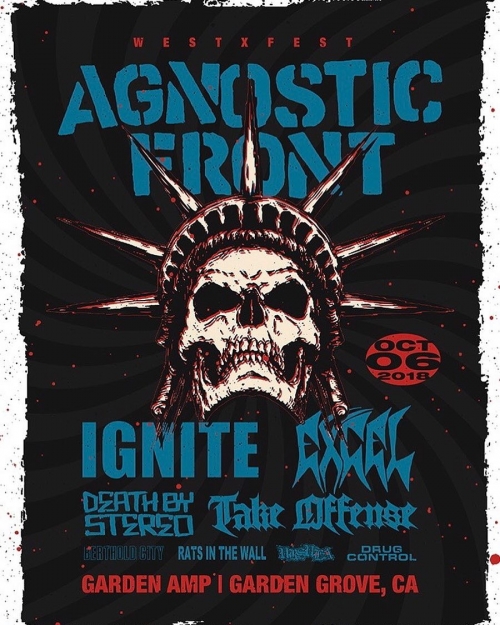 Tagged: berthold city, strife