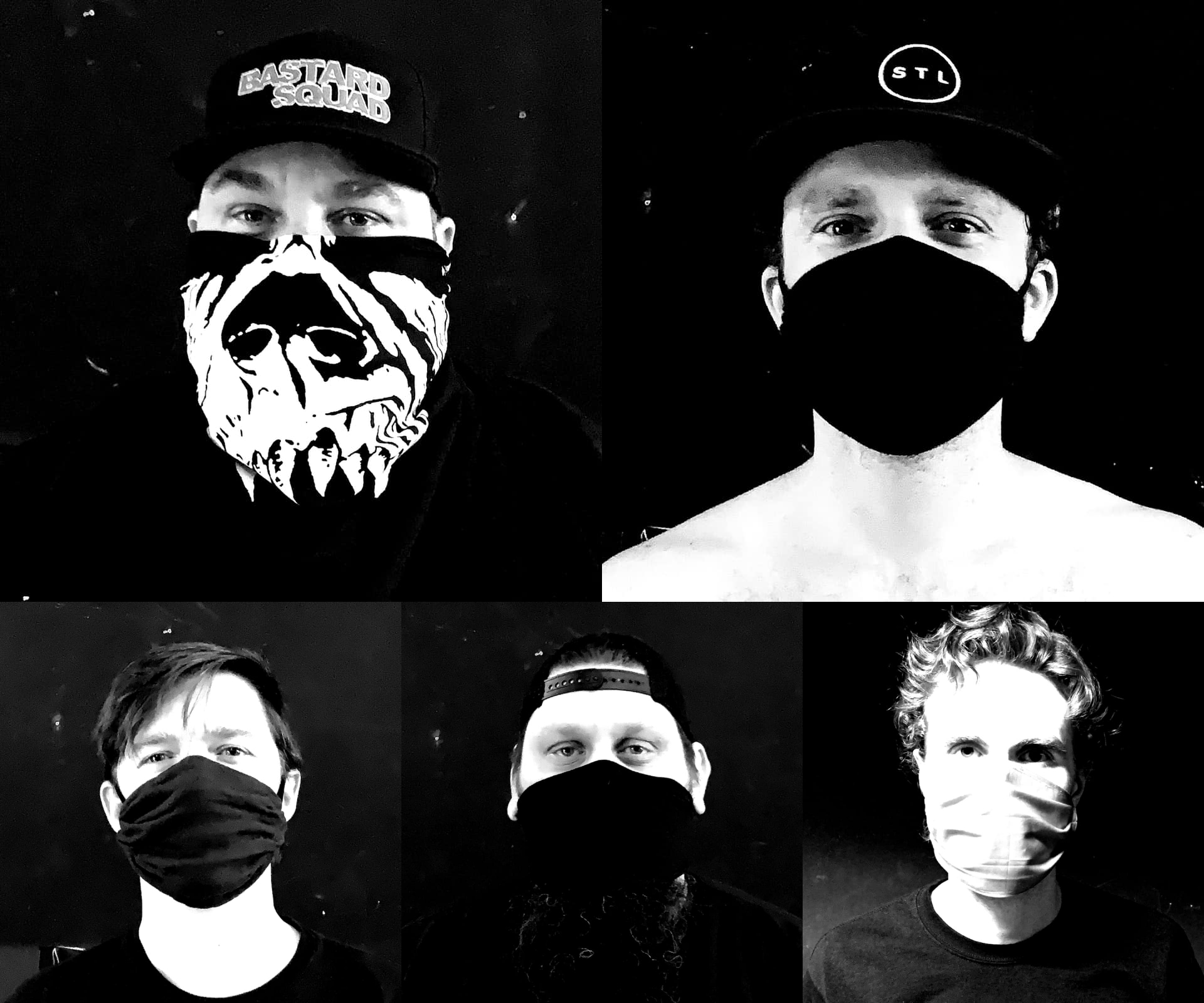 A couple of years ago, this really next-level punk band came from out of seemingly nowhere and into my local scene. To my surprise, they were not new. They had in fact been a short-lived band in 1997, and after a 22-year hiatus decided to rejuvenate their old project.
Bastard Squad, named after the fictional television hit from the Britcom The Young Ones, is a modern spin on a genre of punk that was intensely popular in my youth. Think BYO sound (Youth Brigade, SNFU, The Unseen) or the first two non-poppy Screeching Weasel records, but sonically superior and not silly.
Bastard Squad is a throwback to a much simpler time in my own 1990s where punks did not have Mohawks and spiked jackets, but instead sported shaved heads and skateboards. It is classic Working Class punk from the Midwest.
"Dan (Scanlon, drums) and I are the only original members. We played a lot of shows and recorded a demo, but the project fell apart due to teen angst and life changes like raising a family. We reunited to play our annual Punk Rock Flea Market. It was so much fun that we started writing new music. Show offers followed." - Don Bastard
All the guys in the band are natives to my beloved Saint Louis, MO. They are ex/current members of local punk and hardcore bands Better Days (CoinToss Records), Very Metal (Beer City), Breakmouth Annie (Throwing Things), Twisted Media, and Final Theory.
I will not lie here; none of these guys are young. I have been going to shows in Saint Louis since I lived in Central Illinois in the mid-'90s, and many of the same punks from those shows are still around and active (pending survival). This makes sense if you know our city.
Saint Louis is another post-industrial story of "white flight" and manufacturing moved overseas. Despite its advantages, the city continues to suffer from depopulation and the economic problems associated therein. The forefront issues of the 1990s have continued to be the forefront issues of the 2020s. The environment hasn't improved, so the punks produced are perpetual punks.
Two days after Christmas 2019, the Bastard Luck LP was released. It was the first record to come out on The Record Label. The label is the brainchild of Don Bastard, who runs the fantastic record/toy/movie/horror memorabilia shop in South St Louis County called The Record Space.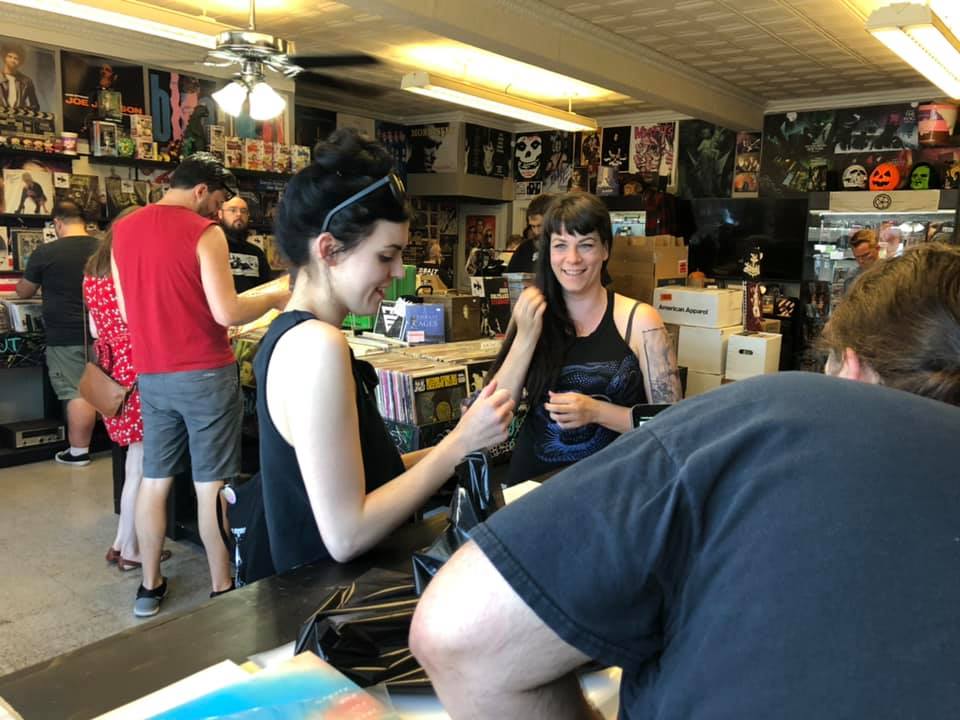 Occasionally, shows and other events happen in the back garden area, or inside if the weather is sour. Recently, the Record Space has secured some exclusive variants of reissues of classic FEAR and The Adicts vinyl. When Bastard Luck came out, the quality came as no surprise.
"We were inspired by labels like Plan 9, or even Epitaph, who started because the bands wanted control and power in decision making. Once The Record Label was in motion, it was inevitable that we would include local bands. New releases from locals Worn Down, Placeholder, Fight Back Mountain, and Horror Section are in the works."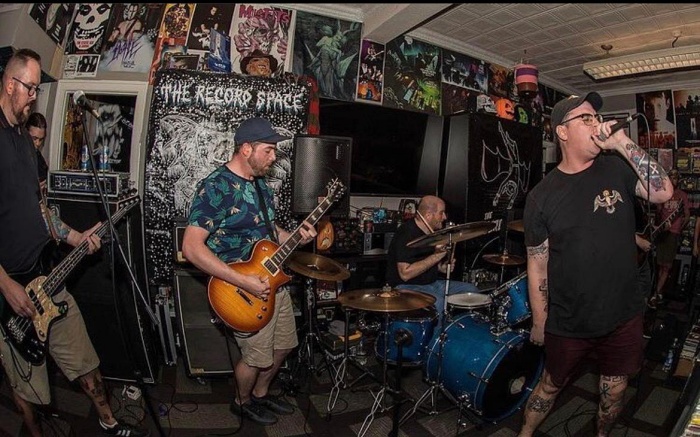 Like most bands, Bastard Squad has had to adjust to making art during the time of COVID-19. In fact, almost no engineers in Saint Louis have been willing to expose themselves through recording bands.
Bastard Squad made the move to record a "live" recording in a local venue with no spectators, which has become common in a time of social distancing.
The Alexian Sessions is comprised of 10 songs (two unreleased) on a one-sided LP, with a screen printed B-side. It will be limited to 300 numbered copies on clear.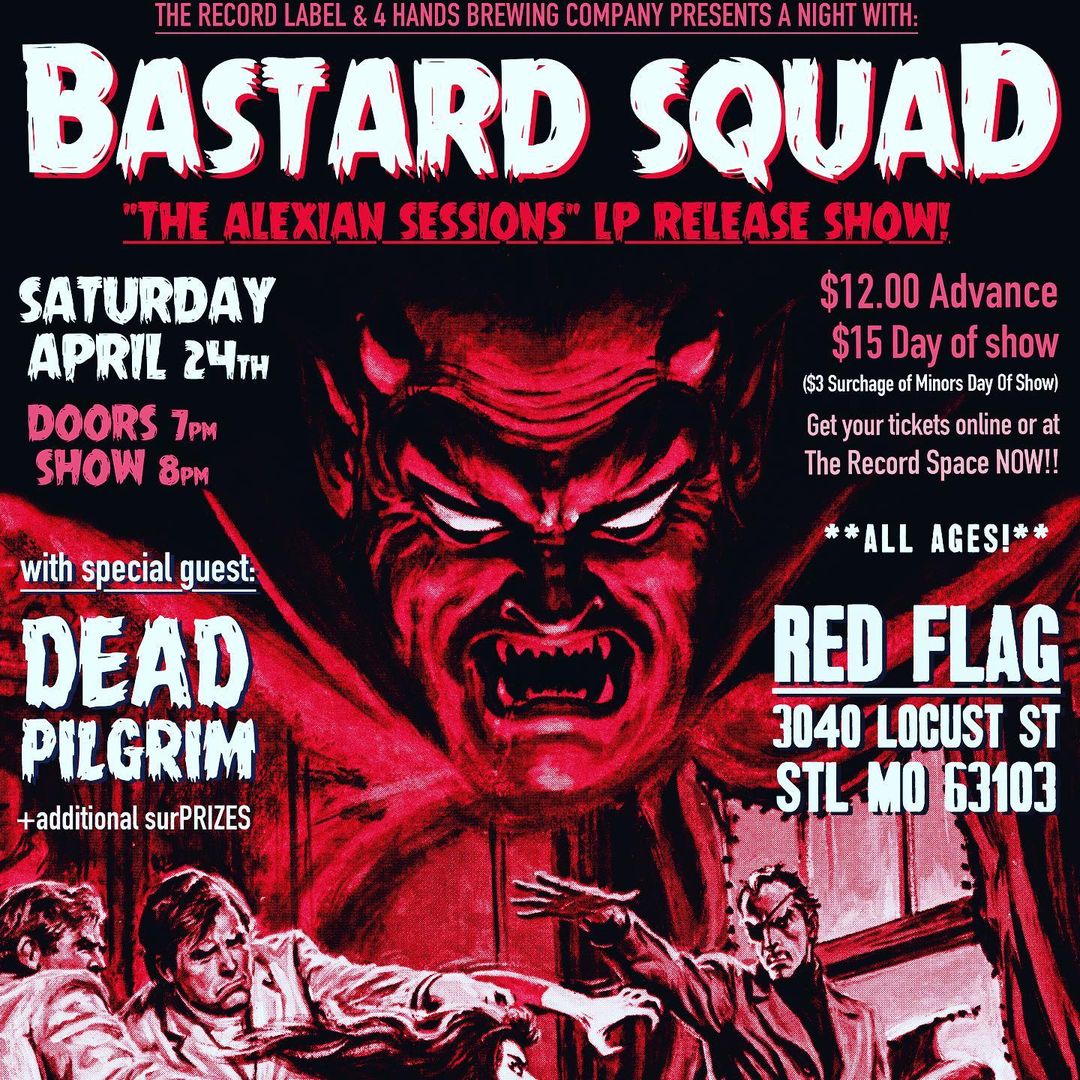 "Well, the live record is a punk tradition (Exploited, Live at the White House, Black Flag, Live '84, Cramps, Smell of Female). The Alexian Sessions started as a live stream recorded at The Sinkhole, a venue that is closed during COVID-19.
"The songs were captured well, and Gabe Usery (engineer, Encapsulated Studios) did the mixing/mastering. We felt the results were worthy of putting on wax!" - Don Bastard
The Alexian Sessions will be available for pre-order on March 14th, and will be released April 24th. Order that vinyl through Atomic Age Industries, or pick it up in person at The Record Space (8716 Gravois Rd, St Louis, MO).
***
No Echo has launched a Patreon with 3 tiers offering all kinds of hardcore-related goodies to help support the site:
***
Tagged: bastard squad