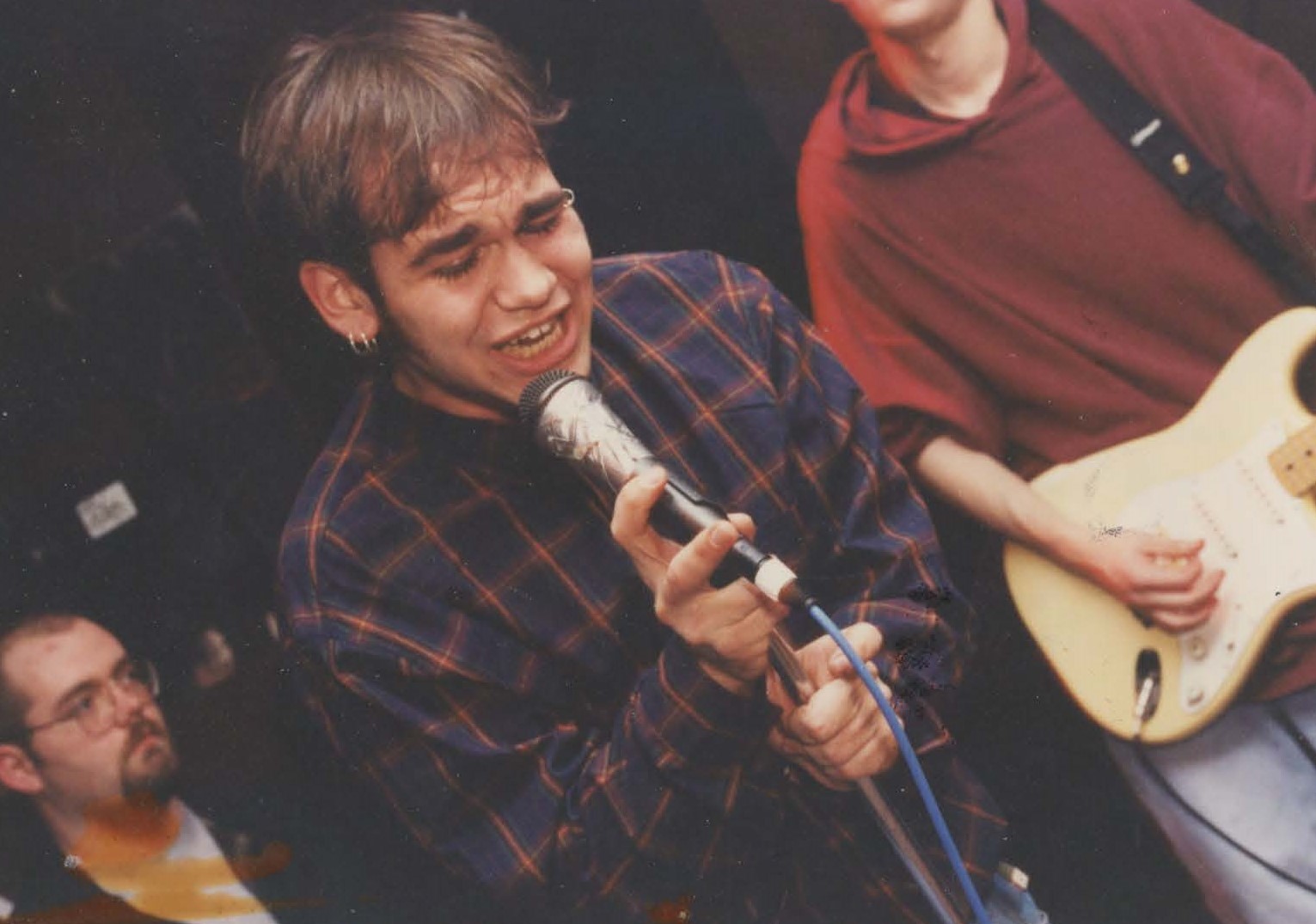 In 1992, a group of friends in Pennsylvania started a straight edge hardcore band called Forethought. They played together for a while and began incorporating their newer, more melodically-minded influences, eventually deciding to change their name to Autumn.
The newly rechristened post-hardcore outfit found its footing and released a demo that helped them secure placement in the emo and hardcore scenes that were bursting out of the East Coast of America in the early '90s.
Autumn went on to forge a relationship with Nevermore Records, who would release the band's Wire Hangers EP. More releases followed, including appearances on compilations such as A Document of Nothing and The Tie That Binds.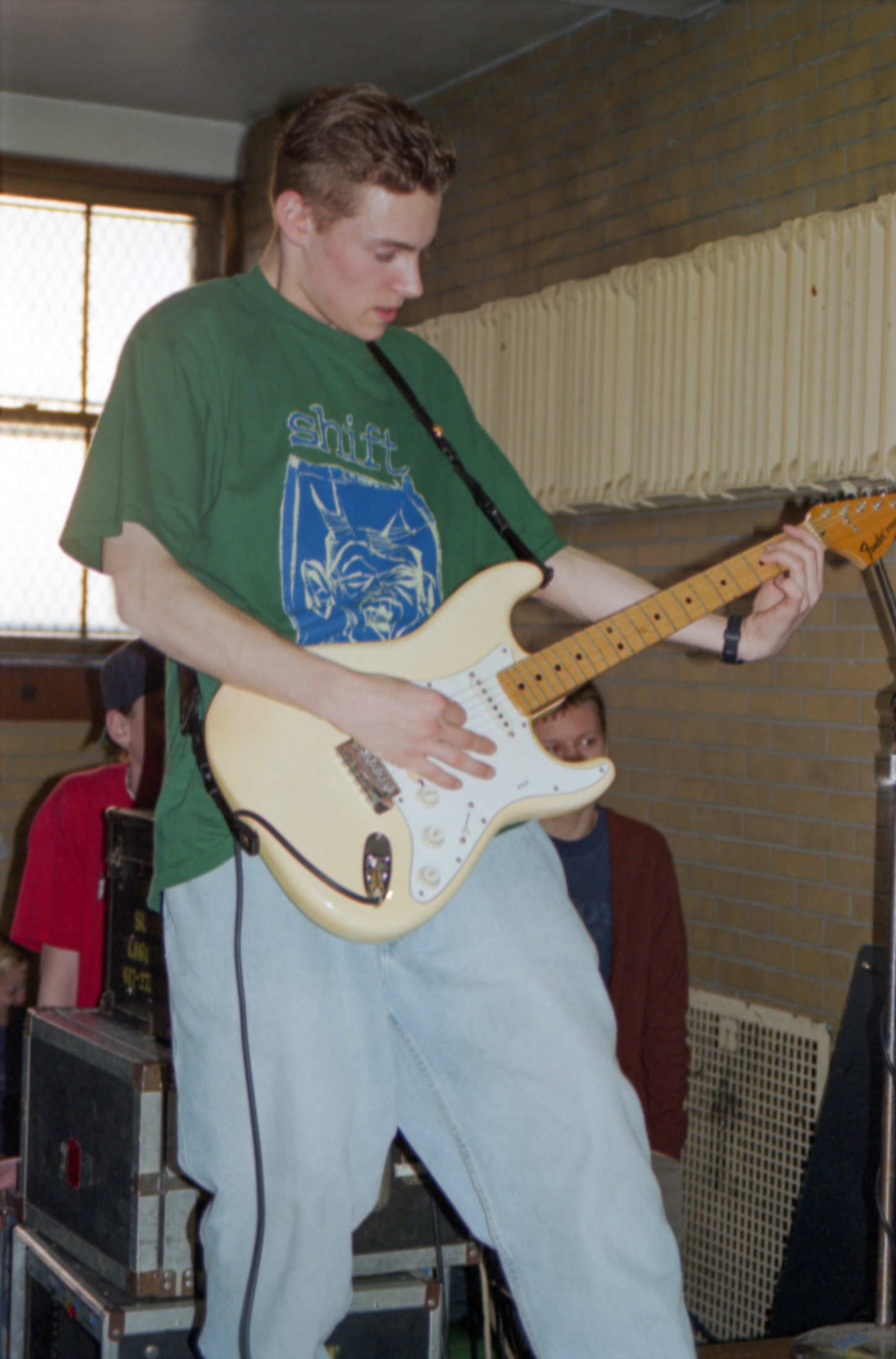 The group recorded a full-length album for Nevermore Records that was planned to be titled Script, but Revelation Records swooped in and offered to purchase the recordings so they could release it through their Crisis Records imprint.
Autumn waited for over a year with no release date in sight, so they worked a deal out where Crisis/Revelation issued only four tracks from the Script sessions as a self-titled 7-inch. Bassist George Chamberlin would go on to release two additional songs from the recordings as The Box in the Cellar 7-inch.
After breaking up in 1997, Autumn reunited for one show in 2009 at Kung Fu Necktie in Philadelphia. But the story doesn't end there.
Nevermore Records founder Joe Kuzemka currently owns and operated Hellminded Records, a New Jersey-based label behind recent releases by No Escape, Honey, and Shades Apart. He and the folks from Autumn have collaborated together on The Cycle Revolves in Ceaseless Motion, an 11-song 12-inch retrospective featuring alternate versions and unreleased songs from the '90s band:
"When we first started going through material, we came across a box of DATs which is what we originally started working off. We found the two full-length records and realized there were versions of songs on these DATs that never saw the light of day and were forgotten about," Autumn guitarist Rich Sutcliffe tells No Echo.
"Also keep in mind, this was a time in which we were recording directly to tape and mixing in real time as opposed to today's digital standards. Some of these mixes sounded better and highlighted parts that were lost on later versions of mixes that were released. We knew we had way too much material for a full discography, so we decided to focus mainly on the material from these two full lengths. We found some of these previously forgotten versions refreshing to us as a band and thought this would make for a more interesting release for the listener."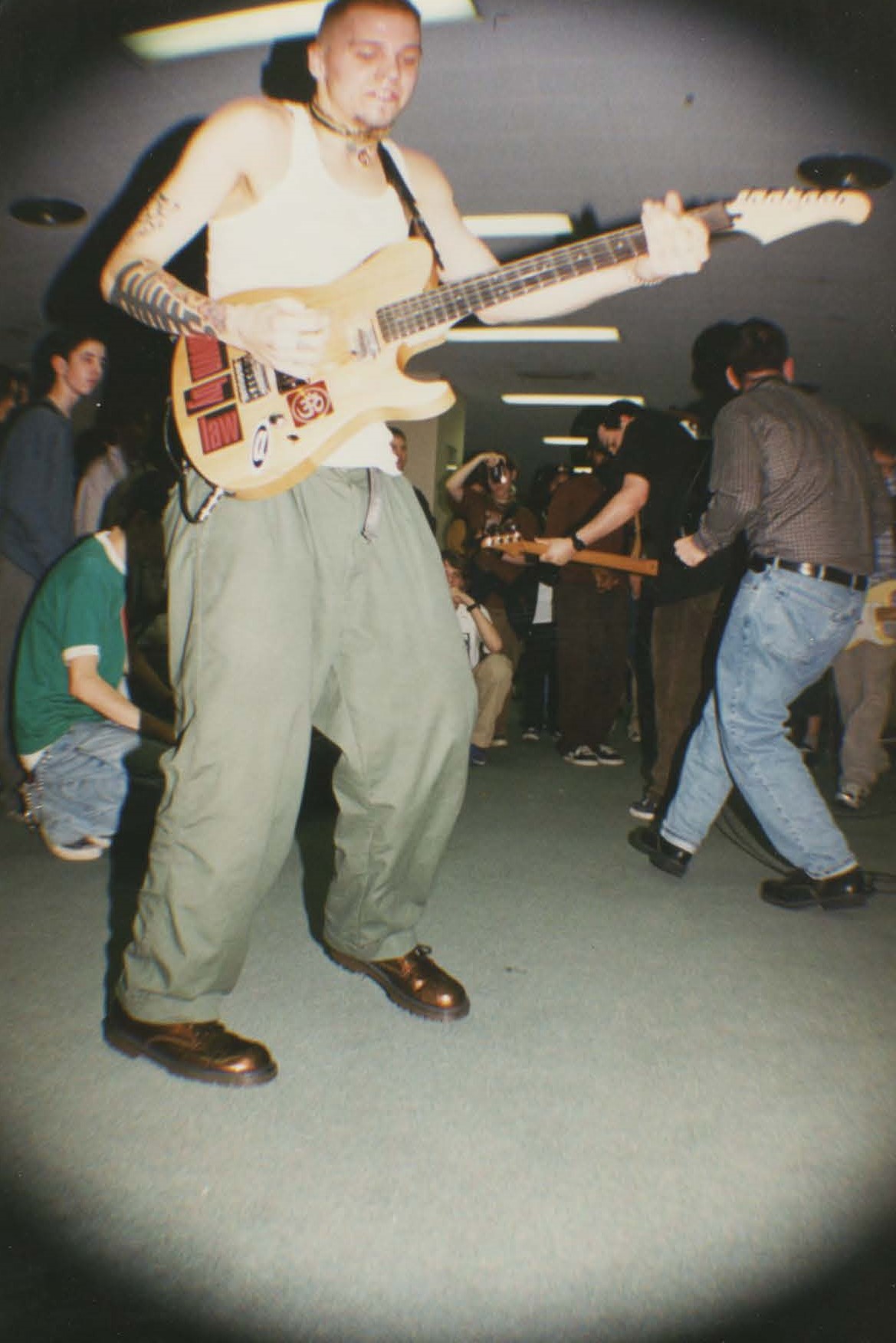 To help promote The Cycle Revolves in Ceaseless Motion, Autumn called on an old friend to create music video for "The Nameless," a track from the forthcoming collection. "The Nameless was the first song that I recall that really embodies the Autumn sound. It's riffy, chunky, groovy, has vocal hooks, and has all the dynamics that cover our style wrapped up into one song. It's also personally my favorite Autumn song and over the years seems to be the one song most recognized by friends as their favorite as well.
"We approached Jason Shevchuk (Kid Dynamite, None More Black) to do the editing for us. We knew he was now working in this field, but more importantly has ties to the band as he and Nick were both in Bound together and he saw us play in the early days. So, we trusted he knew exactly what we wanted, and he delivered. We couldn't be happier with this video as it really captures that time for us so very well.
"When I watch this video, I feel like I am there again and I am really hoping that if you went to shows from 1994 through 1997, you feel like you're there again as well."
Joe from Hellminded Records explains why it was important for him to release the Autumn retrospective: "When you're a teenager you don't always immediately value the time you share with the people who literally changed your life for the better and the shared experiences that bind you. Experiences and humans that shaped you far more now than you ever realized.
"Sometimes those experiences began after getting kicked out of a hotel in Madison, Wisconsin for stage diving off of beds and other furniture and destroying your room after seeing Strife play an acoustic set in the parking lot and then sleeping outside of the airport waiting for them to open in the morning just so you can catch your flight home.
"Other times it was a snowy drive to Syracuse to play the Lost Horizon with near zero visibility on the highway but you just threw caution to the wind and drive right through it, white-knuckled and scared as hell because it's just what you do and the show must go on and you always had the comfort of knowing you had a place to crash on McKaig's floor.
"Most times it was just hanging out at band practice and joking with friends in between songs and then heading out for Chinese food afterward where the shit talking and laughs would continue on. No matter what the exact experiences were, it's always the people that make them worthwhile, special and memorable and my experiences and memories with the crew of beautiful humans who made up Autumn throughout the years is something I cherish more than most.
"This band, these people, the sound they produced, the passion they put into it, the flack they took all too often from haters in their own hometown and the fact that they never, ever gave up no matter how hard it got… that's the shit that shaped me into the person I am today."
Bassist George Chamberlin has this to say about Autumn and the The Cycle Revolves in Ceaseless Motion project:
"For the most part, Autumn broke up having never released a full-length record despite having albums worth of material. Enough time had passed to let any unresolved feelings be forgiven, and for myself personally, I know that I felt that I did not have any closure with this part of my life and this band.
"Releasing this record now with these songs, it gives us an opportunity to properly thank everyone involved and have some form of appreciation for each other's hard work. We regret not being able to offer a release that comprises what we believe to be our best work."
***
The Cycle Revolves in Ceaseless Motion will be out on January 31st via Hellminded Records.
***
Help Support What No Echo Does via Patreon:
***
Tagged: autumn