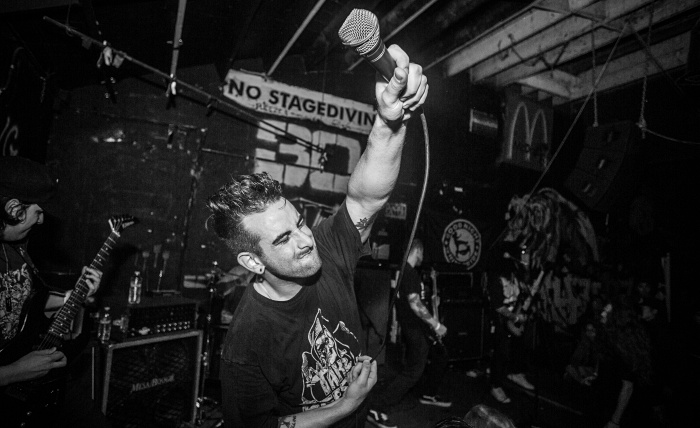 It's been almost three years since I first posted about Dead Heat on the site. During that time, the Oxnard, CA crossover thrash band has gone from demos to a split EP with Mindforce to a full-length album. The latter arrived just a couple of weeks back in the form of Certain Death, a 10-song collection that has been garnering a lot of love from the underground music community. The album was tracked with Taylor Young, a musician you might know from such bands as Nails and Twitching Tongues who has also worked with Xibalba, Mizery, and Judiciary, among other No Echo-friendly artists.
"I'd say the whole recording process took about a week to fully track and figure out what exactly we wanted with this LP," Dead Heat vocalist Chris Ramos told me during a recent chat. "Working with Taylor was very laid back and pretty straight-forward with us, but he definitely did push us with parts to get the perfect result of what it needed to be. He truly helped us make sure this record came out the best it could possibly be."
Have you ever tracked vocals? Speaking from experience, it can be a very anxious-inducing affair, but Chris wasn't fazed. "The whole vocal recording part was actually quite easy and was fairly quick, although, we did spread it out between days, so that I didn't stress my voice. Honestly, there's only been a few times I have had anxiety with recording in the studio and that has only happenened when I wasn't really not prepared. I love hearing feedback when it comes to my voice or the way something sounds, so it helps having someone actually listening as I'm doing it to critique."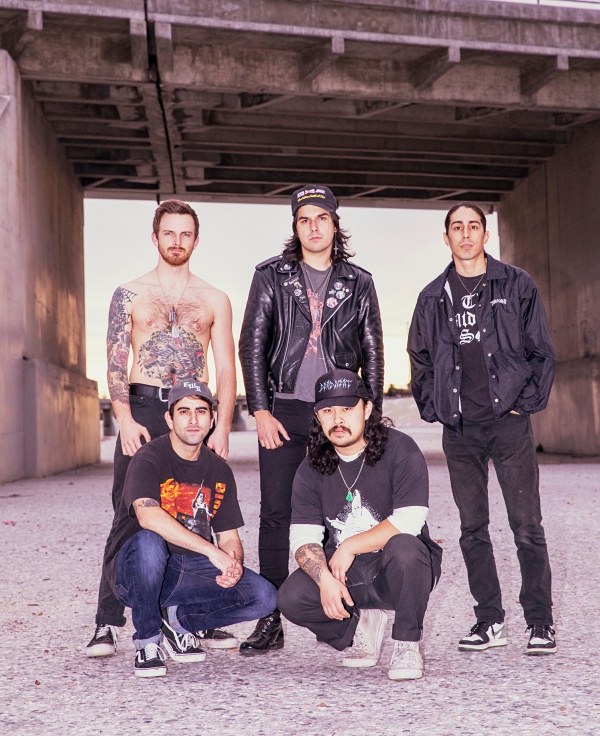 Chris clues me in on some of the lyrical ideas he covered on Certain Death. "There's a couple topics on this record where as each song kinda have their own subjects. Some of the ones on this album go anywhere from government corruption to anxiety to gun violence. Others are about losing loved ones and some are about being manipulated, which we all can usually relate with.
"I also have songs on the new album about La Raza and hometown pride."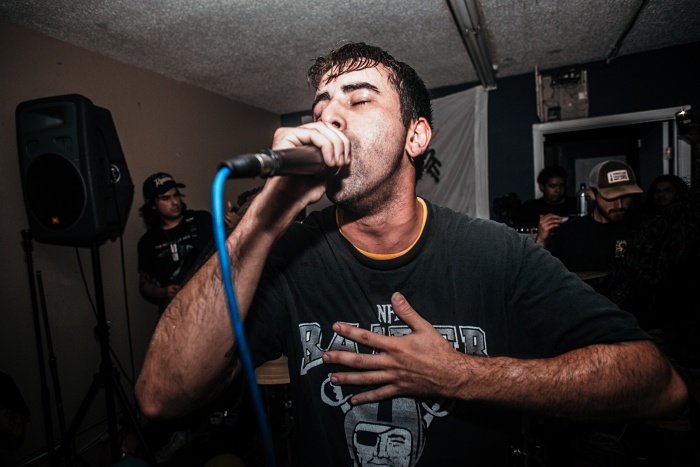 A total and appreciated surprise for me when I played Certain Death was its last track, a cover of Crumbsuckers' "Trapped," a track from the Long Island crossover OGs' Life of Dreams album. "We decided to cover 'Trapped' maybe a couple of weeks before recording Certain Death. We originally thought to ourselves that we weren't gonna put it on the album and just have it recorded—for who knew what—but then we decided to just to leave it and place it out there. I feel like it was a good song for us to do so that we could kind of show off our capabilities."
Seen below, the cover art for Certain Death looks like something you would have seen in a Combat Records magazine ad, circa 1987. In other words, I love it. "Our guitarist, Anthony, painted this masterpiece over like a month or two ago, little by little, starting with our unofficial mascot, which we like to call 'Bone Daddy.' Then, as time went on, we finally came to the conclusion of Certain Death being the idea behind it while also adding little nods to older bands that have played big roles in Dead Heat's influence."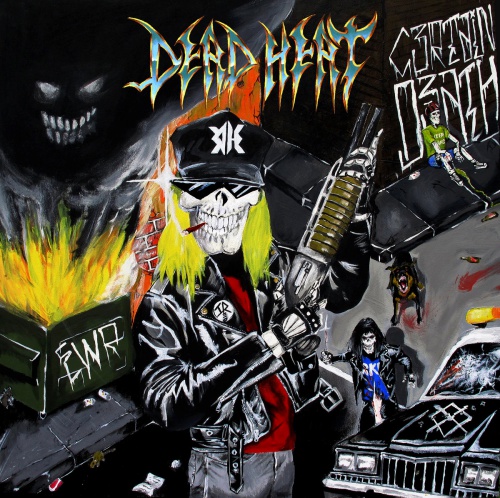 Chris gave me the lowdown on Dead Heat's 2019 plans: "We got a couple things planned out for this summer. So far, we'll be on United Blood, and were gonna be trying to lay down some groundwork and get some other smaller tours in the works. We'll hopefully be traveling a little bit to help promote this album to places and crowds that have never been able to see us before. We're just trying to do as much as we possibly can because now that the ball is rolling, we have no plans of stopping."
Certain Death is out now digitally and the vinyl version can be pre-ordered via Edgewood Records and will begin shipping in April.
***
If you're shopping for vinyl, CD, and cassette hardcore titles, head to No Echo's partner store, Reverb LP, to see what they have available. Every purchase you make helps No Echo with site costs.
Tagged: dead heat