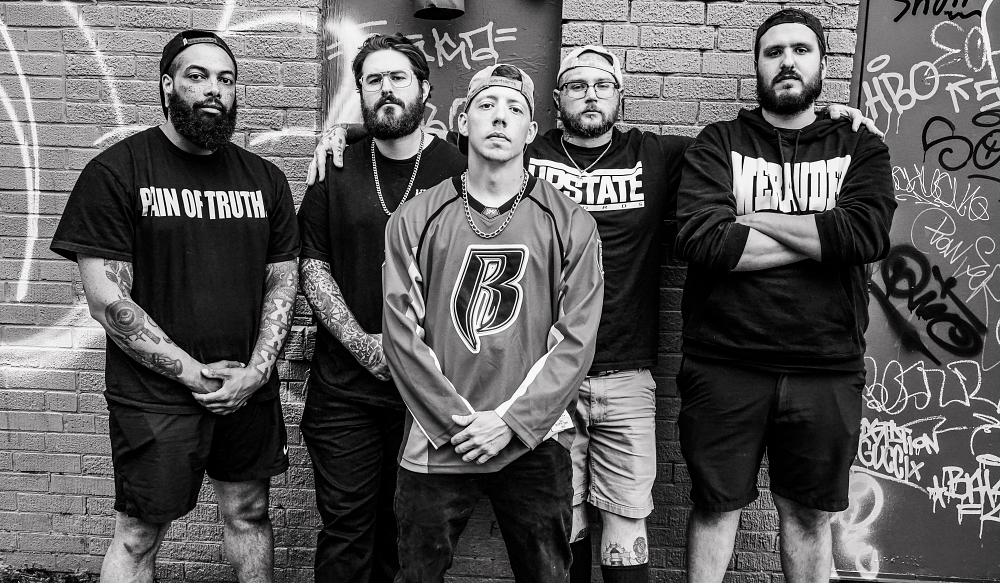 While discussing his band's sound to No Echo earlier this year, Life of Crime guitarist guitarist Ryan Wade said: "It's fast, heavy, aggressive, and pissed-off music written by hardcore kids for hardcore kids. With that you can assume most of the influences on our sound come from bands like Terror, Trapped Under Ice, No Warning, and Death Before Dishonor."
Listening to Life of Crime's 2021's self-titled 5-song EP, and their forthcoming Street Gospel debut album, there's no room to argue with Ryan's description of their style.
Signing on with Upstate Records (Kind Eyes, Merauder), Life of Crime packed Street Gospel with an array of pit-ready guitar riffs throughout the collection. Sanguisugabogg vocalist Devin Swank and Camden Good of Detroit hardcore outfit D Bloc both guest of the record.
Speaking of that D Bloc assist, No Echo has the song, "Our Demise," fired up for our readers to check out below:
Life of Crime vocalist Dylan Lake told No Echo the following about "Our Demise":
"This world is set up for those of us who are unfavored to be stuck in a continual cycle of struggle. As much as we like to pretend there is no class system anymore we all know the truth. Some people are born into the same class they die in, few of us rise up, fight back, and take over."
Street Gospel will be out on September 2nd via Upstate Records (pre-order).
A special limited edition 4-song vinyl version of Street Gospel will be made available through Penalty Box Records.
***
Help Support What No Echo Does via Patreon:
***
Tagged: life of crime