NYHC greats Judge will be bringing down the hammer on Asia for five live dates this coming October. "I've been to Southeast Asia before, and it's definitely one of my favorite places to play in the world," Judge guitarist John "Porcell" Porcelly tells me. "I've been there with both Bold and Youth of Today. I just remember we had such amazing shows there. It's so cool to be able to go to a place where people have literally waited years to see Judge play. A lot of the places we'll be playing this time will be my first time there."
For this Asian run, Judge will be hitting such cities as Jakarta, Tokyo, and Manila. With so much travel between shows, I ask Porcell if he thinks he'll be able to do some siteseeing on this tour. "I'm thinking of going to Asia earlier than the band and do a yoga retreat. So, we'll see. I would love to."
Judge – Storming Through Asia Tour:
October 12 – Singapore
October 13 – Jakarta
October 14 – Bangkok
October 15 – Manila
October 16 – Tokyo
Further details including venue information, opening acts, and ticketing will be presented soon. Follow Judge on Facebook.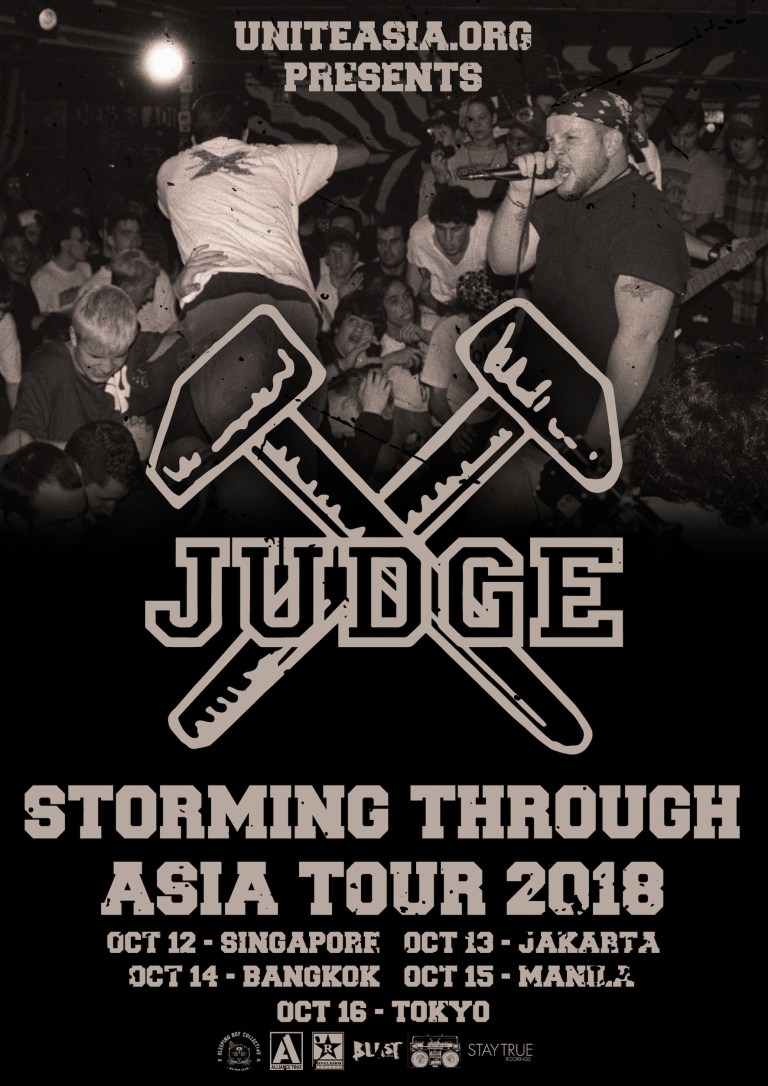 Tagged: judge