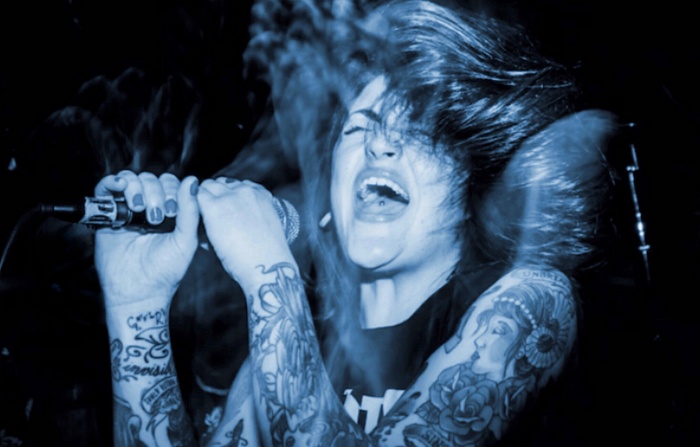 ANTI is the new solo project of musician Delf Morello. Exploring a harsh metallic hardcore sound, she's joined on the endeavor's new 6-track EP, Brutal, by musician/recording engineer, Augusto Flores
"I was the vocalist of a Youth Crew hardcore band named HEF in La Plata, Argentina, from 2010-2016," Delf tells No Echo about the origins of ANTI. "After that, I moved to Newport, Wales and joined a death metal band but only for rehearsals for a few months until coming back to my hometown Azul, in Argentina when the pandemic hit."
Like so many others around the world, Delf found herself nearing a deep depression, but she focused her energy into ANTI:
No Echo wanted to get some of Delf's musical influences for the project: "Well, it's a mix of the music I like and have been listening since I was a kid, basically. When I started ANTI, I was in a very dark place, mentally and emotionally, and my self-care response to that was writting uplifting punk rock love songs 'to dedicate to your punk crush' as I like to put it.
"But as soon as that album (un mönstruo/a mönster) was released, back in november 2020, I was already in a much better place of healing, so I started writing these more political statements' songs that I knew would sound heavier and darker, so we went for a more extreme, nü-metal/hardcore sound."
Delf also offered some background on the lyrics she's written for ANTI: "As I said, I focused more on political statements I believe in such as feminism and apoliticism. It was a much 'serious' topic to sing about, so the sound was heavier. We (Augusto Flores, who was in charge of every intrument and production) and I, took influences from all those artists who showed us what metal and extreme music really were such as Slipknot, Linkin Park, or Love Lost But Not Forgotten, just to name a few mainstream but powerful bands."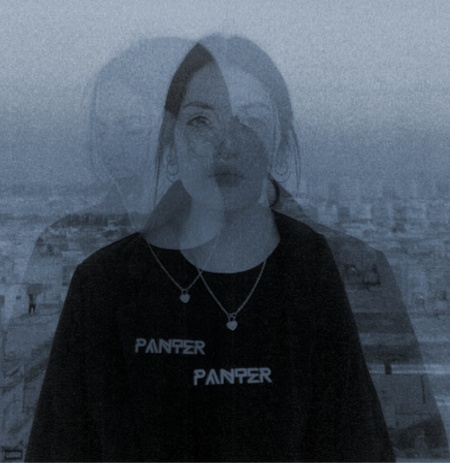 What else is happening right now in the Argentina hardcore scene that Delfina recommends No Echo readers to check out? "Luckily, the scene here in Argentina is uprising. I'm currently listening to Rancho Aparte, a hardcore-punk band from La Plata, and also xDistantex (straight edge hardcore) from Buenos Aires, both are female fronted and bring that old-school hardcore punk sound that I enjoy."
Delfina also wants to share the following with us: "To everyone who might be reading this, if you want to start your own project, whatever it is, do it yourself, friends will come along eventually, but start it now, don't hesitate!"
Check out ANTI on Bandcamp, Spotify, and YouTube.
***
Help Support What No Echo Does via Patreon:
***
Tagged: anti