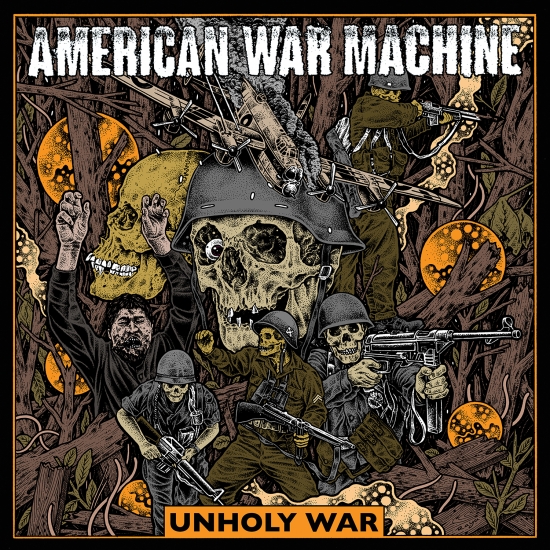 I'll keep it nice and simple here and just present the facts about American War Machine. Signed to Bridge Nine Records, the Boston-based outfit is comprised of musicians you'll know from their work as members of such bands as Slapshot, Blood for Blood, and Agnostic Front. 2017 saw them release their debut EP, Prey Drive, and now they're returning with their follow-up, a 12-song beast of an album, Unholy War.
Tracked at the Colosseum in New Bedford, MA with Trevor Vaughan (The Rival Mob, Have Heart) behind the recording console, Unholy War finds American War Machine delivering hardcore punk that while unrelenting in its attack, still manages to retain elements of catchiness throughout. It's a testament to the musicians in the group and their shared pedigree. Take a listen to the album's title track below for an early taste:
Unholy War hits stores on April 12 via Bridge Nine and is available for pre-order now. Follow American War Machine on Facebook and Instagram.
***
If you're shopping for vinyl, CD, and cassette hardcore titles, head to No Echo's partner store, Reverb LP, to see what they have available. Every purchase you make helps No Echo with site costs.
Tagged: agnostic front, american war machine, blood for blood, slapshot