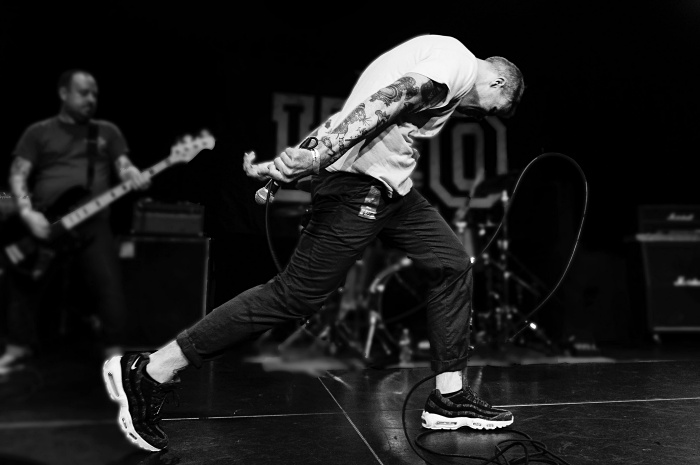 Sunstroke is a band that has been shown love on No Echo a few times in the past. For the uninitiated, the Philadelphia-based outfit have attracted fans of the melodic side of the hardcore sonic spectrum with last year's Second Floor/Seven LP. The emotional heft of both the band's performances and vocalist Sean Farlow's inward-looking lyrics powers through in everything they've done so far, and that streak continues on Sunstroke's forthcoming 12" EP, Bloom at Night.
No Echo spoke with Sean about the new record and how the topic of mental health threads the songs together.
The lyrics to the EP are tied together around the topic of mental health. Is that thematic arc coming from a personal experience, or are you channeling someone else's experience? I know it's presented in a first person point of view, but I was curious to see if there was a very specific story behind the lyrics.
It's autobiographical, and there's multiple specific stories behind the record. "Comadosed" is the only song written about someone else's experience. I felt that it was important to keep the first person narrative throughout the release. I made a conscious decision to present this as a complete and cohesive project. The songs have individual topics that are tackled. "Bloom at Night" is about this very specific dark time of my life. It's about going through trauma and adversity, and trying to recognize the growth that's coming with it, hoping that it's what gets you through.
"Fall Risk" is a personal story that is definitely difficult to discuss, but one that I think is far more common than we tend to think. Suicide prevention is the main theme of the song, and "Aloof" is about coming to terms with someone's place in your life. Distancing yourself from a toxic situation, and I feel the lyrics are really straightforward, but open to interpretation even if it's very personal.
Did you present the idea to the rest of the band to see if they were on board, or are you pretty much given carte blanche when it comes to lyrics?
After we got two songs into writing, I decided it was going to follow this theme. There was a bit of emotional unpacking going on, and I realized there was more content that wanted to contribute. I did present the idea, but I'm the sole lyricist in the band.
I go over my lyrics with the band, which can be a bit soul bearing, but we're all close friends, and I felt like it made writing a record like this even more cathartic, and exercising the message I was hoping to get across. We all give insight to one another, but they kinda bless me with artistic freedom with lyrics, and I appreciate that.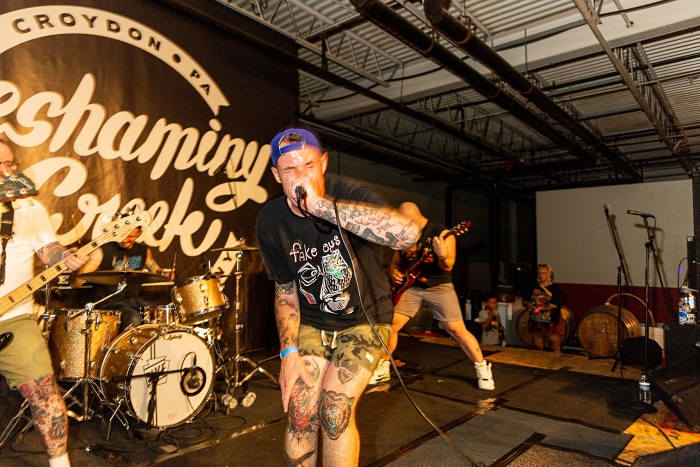 It's interesting because I'm in my mid-40s and my generation—and definitely the ones that came before mine—didn't talk about mental health the way younger people now do in such a public way. I see it on social media all the time. What's your take on that? Do you think it's helpful?
I think it's mentioned more for sure. I don't know that's it's actively discussed enough. A lot of people tend to present themselves on social media in sometimes an askew way, like how they prefer to perceived over the reality. I think the topic itself is very prevalent, but still goes largely unsaid in conversation. I think the presentation of being open to things like therapy or counseling is a good and helpful thing, but taking that extra step and getting yourself into a healing and progressive environment can be a game changer for your overall well being.
Bloom at Night will be out soon and is ready for pre-order from New Morality Zine (US) and Assault Records (Europe).
Sunstroke on social media: Facebook | Instagram
***
If you dig No Echo, you can donate a few bucks to help with the site's operating costs:
Tagged: sunstroke