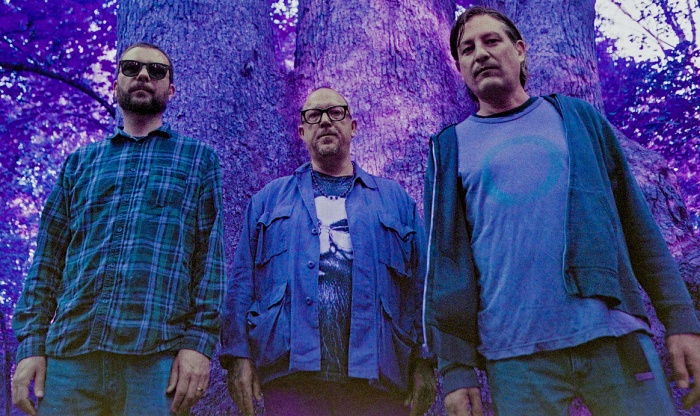 Altered States is not only the name of an incredibly creepy 1980 science-fiction horror flick but also a new trio featuring some familiar faces. Based out of New Jersey, the band is comprised of drummer Chris Daly (Ressurection, 108, Texas Is the Reason, High Disciple), guitarist/vocalist Ryan Lipynsky (Unearthly Trance, Serpentine Path, Green Dragon), and bassist/vocalist Zack Kurland (Sweet Diesel, Green Dragon).
"I got to know Zack , when our bands (High Disciple and Green Dragon, respectively) played shows together around where we all live, in Northern New Jersey around 2018 or so," Chris told me via email last week. "Crazy, because Zack and I have been playing shows, and sharing a ton of mutual friends since the mid-'90s. Coming out of the quarantine period of the pandemic, provided the 3 of us an opportunity for the 3 of us to start something new together."
In terms of their stylistic point of view, Altered States brings to mind everything from DC doom, late '60s/early '70s proto-metal, and the heavier side of the desert rock spectrum. Chris had the following to say about the new group's approach: "We discussed specific sounds, and certain bands as kind of a mission statement, but once we got in the rehearsal room together, it started to sound like something altogether different. It was heavy, but also had a heavy 'groove' to it, which I think is a signature you will hear in a lot of our music, moving forward."
Take a listen to Altered States' brand new debut EP, Dark Crossroads, to hear for yourself:
While emailing with Chris, I told him that Altered States found him going back to his heavy metal roots as a kid because that's definitely a side to Altered States' sound. Since he's played in such a wide range of musical styles throughout the years, I was curious on how he approached this material. "It may sound juvenile, but I've always dreamed of doing a band like this, but gave up on it happening a long time ago," the drummer told me.
"I've always loved and listened to mostly heavy music, and stylistically, I've always been a hard-hitting drummer, no matter what band I'm playing in. The first song we put together at that first rehearsal was 'Thunderer,' and I discovered the playing to come with the comfort and ease of riding a bike, or petting a cat the right way. [Laughs] By the end of that rehearsal, the three of us were as giddy as 16-year-olds starting their first band! 'Did we just become best friends?'"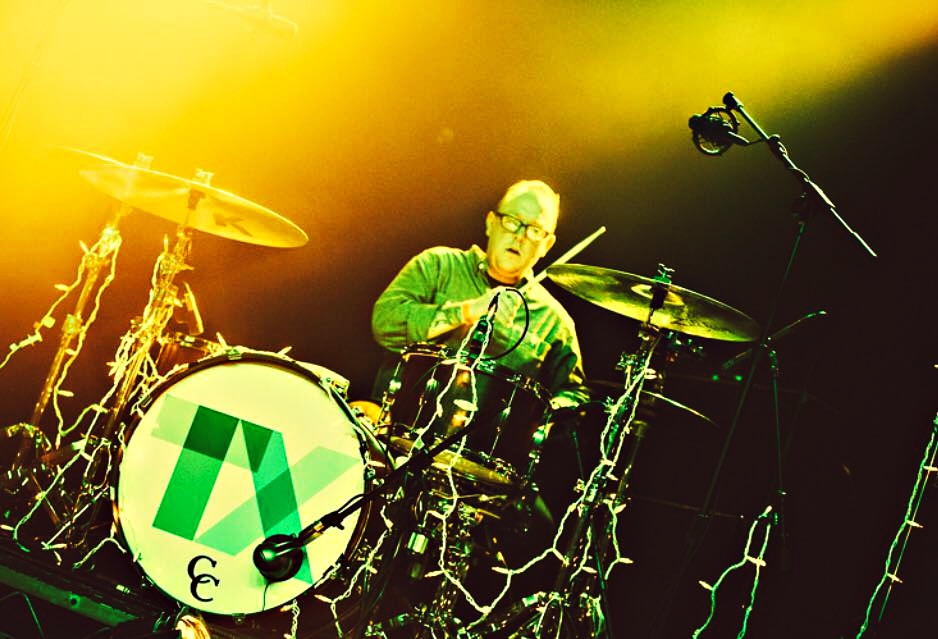 So, what can we expect from Altered States beyond the Dark Crossroads EP? "The plan is to make a killer LP. We've already begun writing, and have 2 ripping new songs in the canon. We're gonna release a cassette version of the EP thru our Bandcamp, which we'll post when they arrive in a few weeks, and hopefully get it out in vinyl at some point, as well.
"Shows will happen, hopefully by the end of the year. Beyond that, we have to wait and see what type of roads present themselves to an upstart band of Middle-Aged Dads, who play psych/doom/alt metal in the brave new, pandemic world."
***
Help Support What No Echo Does via Patreon:
***
Tagged: 108, altered states, ressurection, texas is the reason, unearthly trance