Band: Expollutants
From: Queens, New York

Their formation story:
(Nick, vocals): "I had been chatting with my buddy Drew Thomas (Into Another, BOLD) about starting a project for a bit, and when my friend Kyle (guitar) reached out to me about some songs he'd been writing, introducing the two of them seemed like the best of all possible worlds. Kyle brought in his pal Ramsey (bass), we all clicked, and we got rolling.
"Our initial concept, as hashed out over insanely strong frozen negronis in the backyard of a bar in Astoria, Queens, was to write psychedelic Oi! music, something like Hawkwind meets Blitz, but as we started actually composing material, what we were doing sounded absolutely nothing like that, and we liked what it did sound like a whole lot."
Their sound in their own words:
"Somewhere in the center of a venn diagram of noise rock, hardcore punk, and brown acid/bad trip psychedelica. We're into stuff like early Swans, Rudimentary Peni, the B-Side of My War, Butthole Surfers, and Throbbing Gristle."
Latest release info:
"Failed Earth/Stolen Universe" is our third release, and second in physical format (cassette). We recorded it with Sasha Stroud at Artifact Audio in Queens, who has done amazing work with bands like Warthog, Public Acid, Hank Wood and the Hammerheads, and a billion other bands that we love and admire. I
"t's a 3-song release that does a great job of showcasing what we're about: one fast punk ripper, one piece of hateful-sounding sewer sludge, and one instrumental piece where we get to do weird things like bang on pipes and run air conditioning units through looping pedals.
Future plans:
"We're currently writing new material that we're looking to record for a new EP in the fall. The new songs have been pulling some of the goth/death rock influences that were buried in our earlier releases to the forefront, and gives an answer to the burning question of "What would Grave New World have sounded like if Discharge got really into Sisters of Mercy instead of hair metal?"
What other bands from their region should we check out?
"The NYC scene has an endless supply of sick acts right now, and some bands worth shouting out are 80HD, Faith/Void, and Rabbit, all doing very cool and very different things under the broad umbrella of punk."
***
Hit the Expollutants Linktree to find all of their social media pages.
***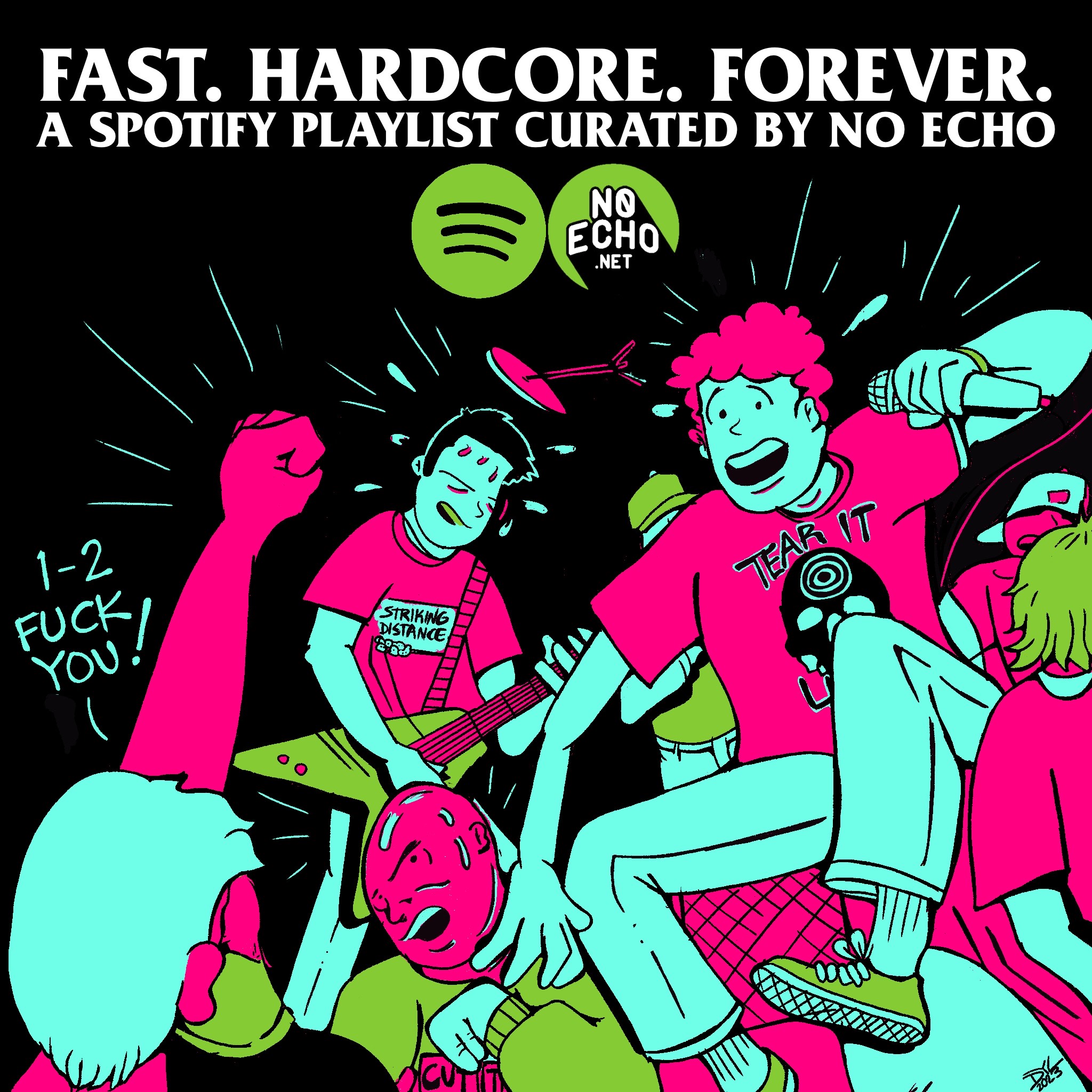 Tagged: expollutants