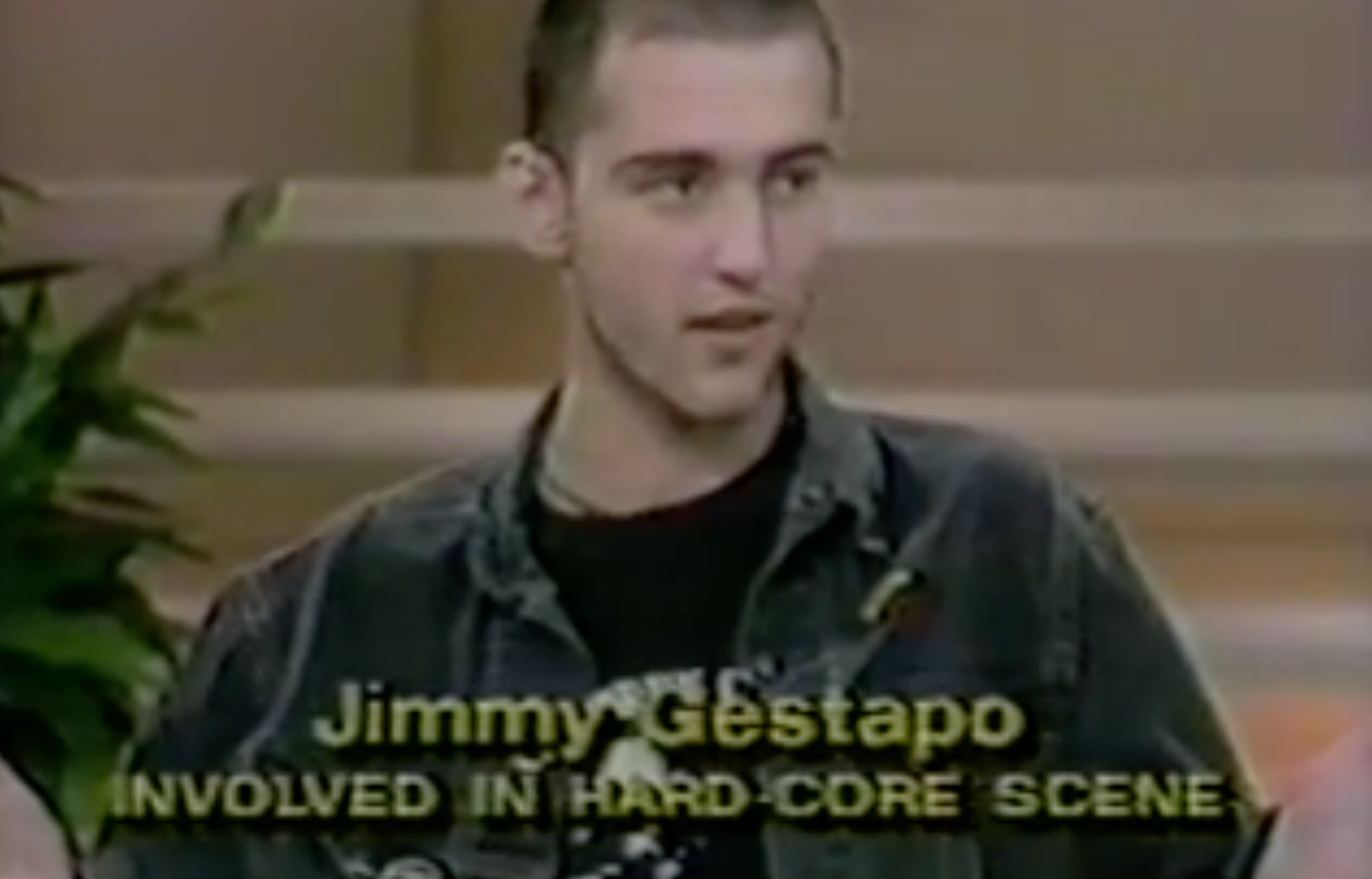 34 years ago today, what seemed like an entire CBGB matinee appeared on an episode of Donahue to discuss a weird-ass article about hardcore which had recently appeared in New York magazine. You can read the article here.
Of course, chaos ensued and it accomplished next to nothing, except shining a light on the fact that similar to society at large, hardcore is all over the place, with its constituents bearing individual beliefs, be they political, social, economic, etc.
There were people who came from well-to-do families, as well as broken homes. Those who voted red and blue. Gay and straight. Punks, skinheads, metalheads, straight edge and abusers of drugs and alcohol.
But what truly bonded everyone together was the music and the camaraderie. The friendship and the family. We'll always know who we are, and don't need mainstream mags or network television to tell us.
Regardless, it was kinda fun seeing so many friends on such a popular TV talk show at 4 in the afternoon.
***
Donate a few bucks to help with No Echo's operating costs:
***
Tagged: cro-mags, murphys law