Featuring three LA transplants within their ranks, Violent Traditions is a relatively new band based out of Portland, OR. With lyrics that deal with political strife, substance abuse, and other nightmarish issues, the group's sound is steeped in the classic Oi! and street punk sound, with melody poking through the aggressiveness.
Listening to "Don't Get Sick," there's also a uniquely NYHC vibe to the track's latter half. Overall, it's a no-nonsense songwriting approach that does the song well. The driving bass and drum patterns that guide "Don't Get Sick" give out in the closing seconds and make way for a faster tempo that brings it all home in brute fashion.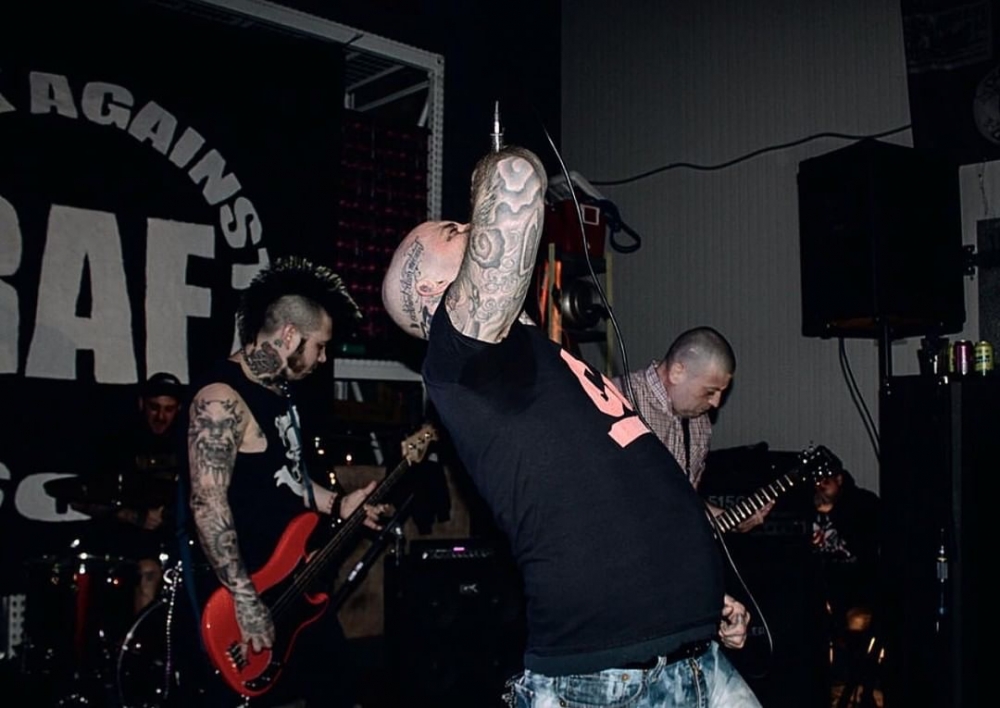 A truly DIY act, Violent Traditions will be releasing an LP in the beginning of 2019. The sessions were overseen by Kevin Hahn (Poison Idea) at Opal Studio in Portland. Follow Violent Traditions on Facebook and Instagram to keep up with the band's upcoming releases and show plans.
Tagged: violent traditions