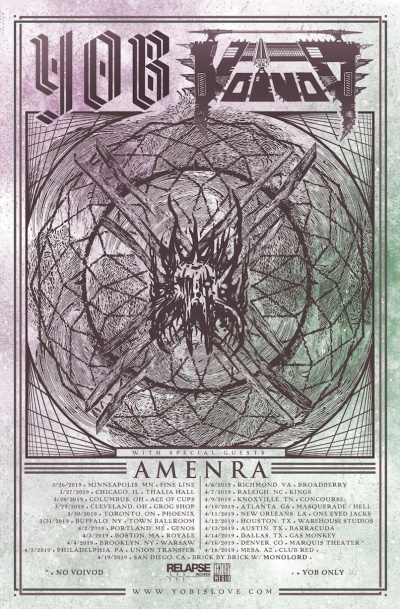 While my frequency of traveling has lessened compared to when I was actively part of a non-profit and the distances have changed, my gratitude for traveling only increases with every opportunity. I'm pleased to share with you all a special review of sorts as I close out my time in New Orleans. It's been a whirlwind trip for many reasons, but last night's amazing show with YOB, Voïvod, and Amenra was a time where things seemed to be as chaotic as they were relaxing. I was mainly able to attend the show through the friendship I've developed with Amenra over the last few years and I can't thank them enough for the consistent hospitality.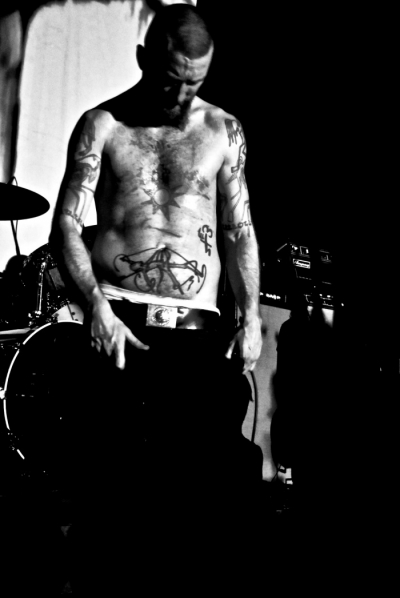 For those who haven't seen Amenra live, while YouTube has a collection of performances that you can watch (some of which are high-quality video work), no video will ever do justice to seeing them live. This was my sixth time seeing them in 3 years, and I still walked away floored. The atmosphere they are able to conjure in any and all rooms they thankfully bring their music into is incredibly valuable and unique.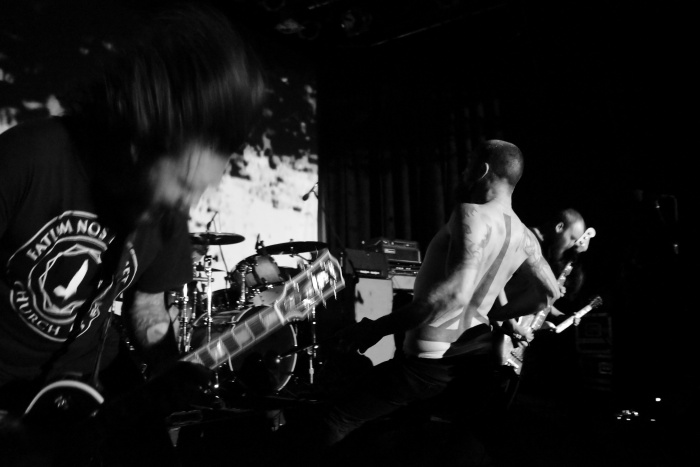 I don't even know where to begin with Voivod. Touring in support of their 14th studio album, The Wake, and in the 37th year of their existence as a band; I can honestly say my whole perspective on thrash metal has shifted just from their set last night.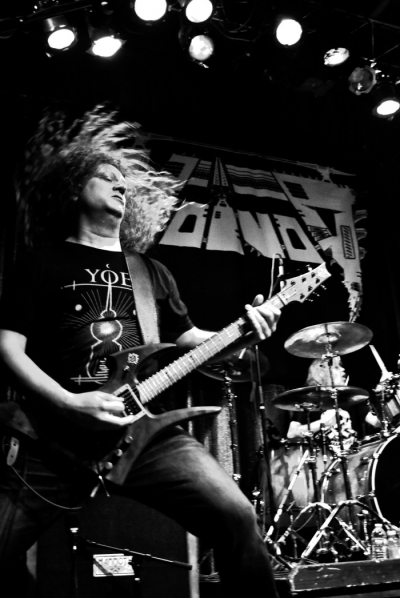 My interest in thrash has gone in waves over the years, and typically I was always a die-hard Metallica fan. I'll never stop liking Metallica, both because of sentimentality and just honest appreciation, but I truly wish I had spent more time listening to Voivod than really any other thrash band that I've ever heard. Being a drummer, I'd be insane to not particularly mention the incredible power and control on display by "Away" or Michel Langevin; it was a true treat to see his drumming in person and the entire band was on fire! They had new and old fans alike in the palm of their hands by the end of the set.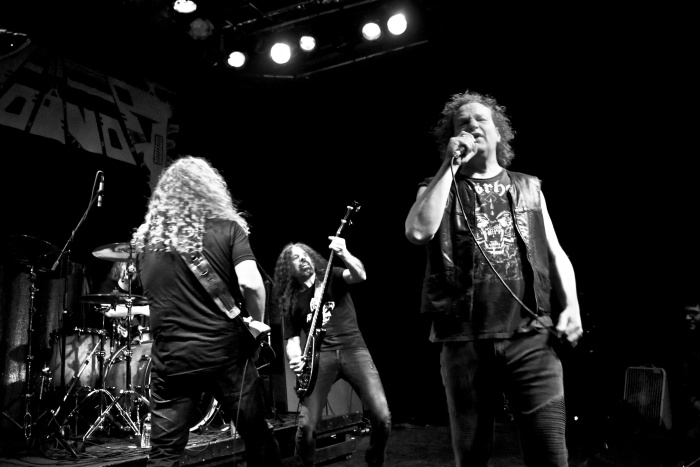 YOB, the crowning jewel in this flawless lineup. I'd be lying if I could say I've ever seen a "boring" set from YOB, but the energy within the band seems to be even more visceral and tangible since Mike Scheidt's recovery.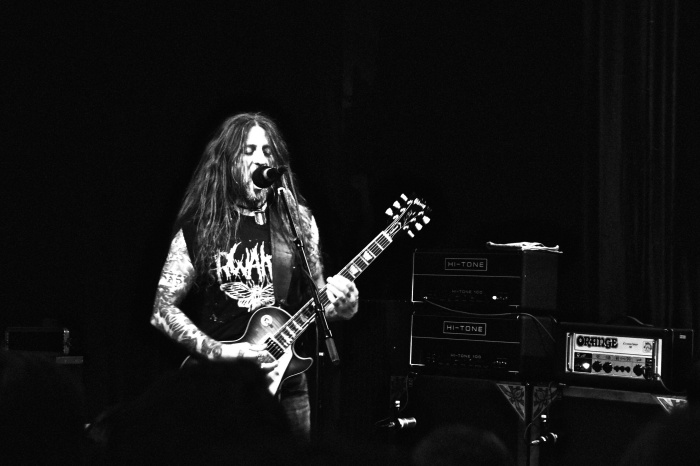 I think most anyone who listens to their latest LP, Our Raw Heart, will agree that they are probably the tightest as a band that they've been so far and it's an incredible thing to witness live. Over the years, writers have taken to referring to three-piece bands occasionally as a "power trio"; I'd say YOB is the definition of a power trio if there ever was one in the current metal scene. Not to mention, it was also a great treat when they briefly became a quarter as Levy Seynaeve of Amenra joined YOB for one song as a guest vocalist.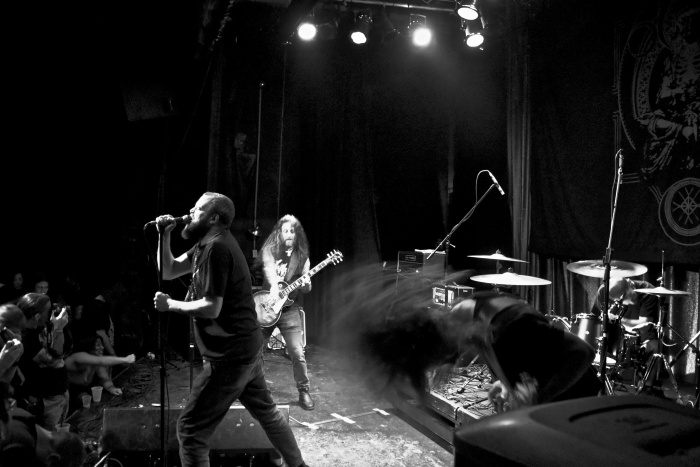 It was a special night of great music in the French Quarter, which may not be the most unique statement ever made, but this lineup of bands is truly a special combination. Thanks to all the bands and the staff at One Eyed Jacks.
YOB, Voivod, Amenra tour dates:
04/12 – Houston, TX @ Warehouse
04/13 – Austin, TX @ Barracuda
04/14 – Dallas, TX @ Gas Monkey
04/16 – Denver, CO @ Marquis Theater *
04/18 – Phoenix, AZ @ Club Red +
04/19 – San Diego, CA @ Brick by Brick +
* = No Voivod
+ = YOB only
***
If you're shopping for vinyl, CD, and cassette hardcore titles, head to No Echo's partner store, Reverb LP, to see what they have available. Every purchase you make helps No Echo with site costs.