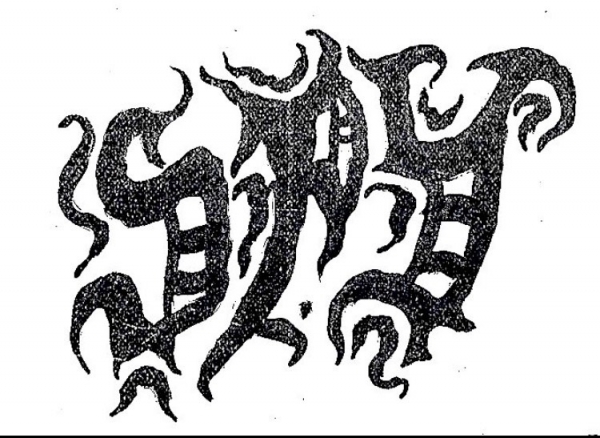 The Raleigh, North Carolina institution that is To Live A Lie Records has been damn near the one stop shop for the "all go, no slow" inclined punk fan for 15 years. Yet, the current Axe to Grind sponsor and fast hardcore haven has been low key churning out a varied catalog for some time now.
The label recently dropped Service Weapon, the 4-song debut EP from California hardcore band SPY. The wax was dubbed a "Bay Area Stomper" by label head honcho Will Butler and rarely has there been a more apt read. While the group certainly fits well alongside the blindingly fast cadre of bands with whom they share a label, they also revel in a mid-paced ugliness.
The EP is built on the piercing squall of feedback that opens the first track and, that antagonistic foundation aside, SPY plays immediate and memorable hardcore punk songs. With a vicious and immediate sound, they inhabit similarly blown out territory as Warthog, Protocol, Blazing Eye, Cadaver Dog, and any number of ripping no frills hardcore acts of yore.
I'm clearly a mark for the ACAB lean, because today's song is, you guessed it, "Bootlicker":
Three tracks in, the nervous and ramshackle energy of guitar squeals is quickly punctuated by a disgusted and bilious "blegh." Immediately following the venomous throat clearing vocals, it rumbles menacingly and drops us perilously into a nasty two-step section.
No less seething than acts twice as fast, they manage a sinister fury with half the tempo.
There are touches of early '80s USHC and the more mangled DIY punk end of modern-day hardcore. The recording, while treble heavy and snotty, is still warm enough to feel organic.
At the 30-second mark, we're blessed with a wicked and recklessly fast bass riff that ushers in a upped tempo. It's in these moments when SPY absolutely slays, switching deftly from the anxious and tempered pacing of the slower parts to an out of control torrent of fast hardcore. There's a noticeable echo on the vocals a la Bib or Gag that adds an element of deranged danger to the proceedings. As it nears its merciful end, the repeated canyon call of said echo is masterful.
Much like the rest of the EP, it stalks around with a vindictive and dangerous energy, as much a prize fighter as a caged tiger. Killer stuff from a West Coast band to fear.
Tagged: spy