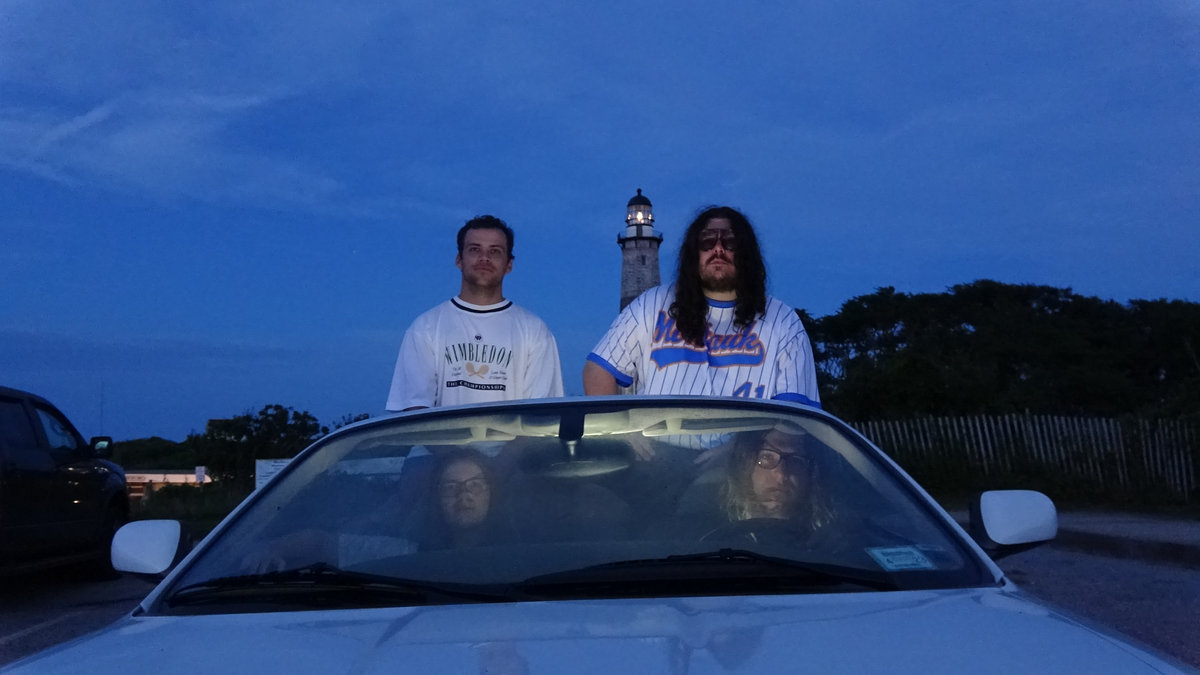 As I'm long obsessed with the NJ/NYC sonic treasure that is Peroxide Blonde, they're still operating in a veritable vacuum. The now Tri-State band boasts deeply established roots in Queens, their sprawling and lush sound may not be what you'd typically associate with the borough.
Yet, the misprized act continues to pen defiantly grand and catchy songs, zip code expectations be damned.
No Echo is again stoked to help premiere their latest two-song single, "Bright Manhattan" b/w "Kiss Me Goodbye."
The former pairs the skittering rhythms of early Silversun Pickups with dexterous bass runs. The recording is impeccable, its as tasteful as it is layered and crisp. Though sonically not altogether similar, this would likely delight fans of Citizen and their sunkissed ilk.
"Kiss Me Goodbye" is slower to reveal itself. In fact, this sprawling and contemplative mood piece is possibly their most accomplished work to date. There are moments that evoke Cure circa Wish, seamlessly fusing their more accessible earworm pop hooks with something far more dense and indebted to post rock.
Comparisons aside, it's ratified air when a band begins to conjure comparisons to no one but themselves. It's been a treat to watch this band grow, however shaded and unsung they might be. Do yourself a favor and let the bleach in. Peroxide Blonde are here to stay.
***
Hit the Linktree to find all of Peroxide Blonde's social media pages.
***
Help Support What No Echo Does via Patreon:
***
Tagged: peroxide blonde