The Australian punks in Ratking, birthed in Perth, are finally back with a crucial new single "Cruel Intent," which fittingly dropped as a precursor to a spring that cruelly has yet to come. With the dust still yet to settle on last year's ripping SERF LP, here's hoping this is but a taste of what the rabble rousing hXc surf ninjas have in store for 2019.
"Cruel Intent" flashes but one blade in their arsenal, setting it's sights on mid-paced menace. Based around a sinewy noise rock riff, their aggressive and rubbery attack nods to both post hardcore and grunge. It opens with a booming swagger akin to the Murder City Devils classic ode to nihilism "Johnny Thunders." There's a woozy and uneasy edge to the affair, backloaded with contorted surf leads and torn-throat vocals. The straight-up hardcore guitar attack is on full blast. Even at half-speed, there's a manic and frenzied feeling that belies a band well versed in the early '80s USHC of their fellow Surf Punks from Cali.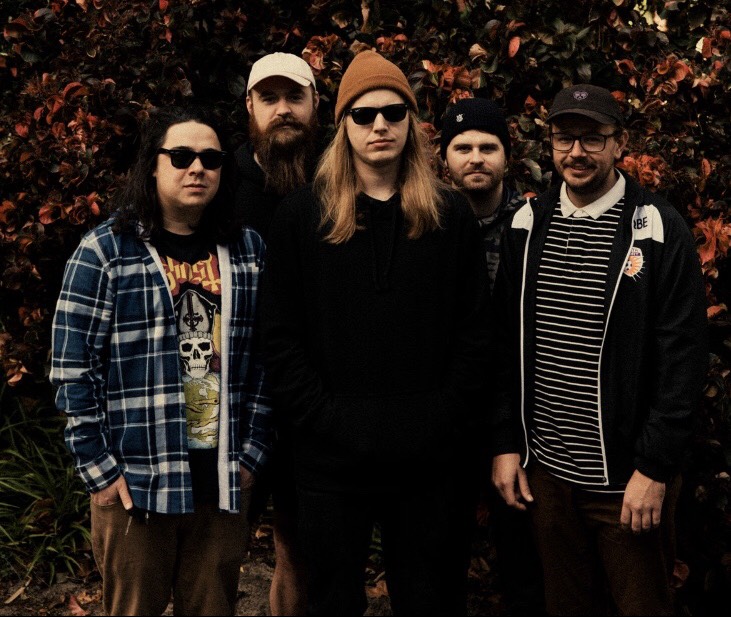 As essential a listen as their new single is, it again gives only a small piece of the Australian band's pie chart. For a bite of Ratking's other demented slivers, look no further than the aforementioned SERF, which dropped in the deep freeze of 2018's first quarter. In all, it's a bit like trying to ride your first wave... Disorienting, swirling madness that's likely to wipe out at any given moment. Hold on to your drawstring y'all.
"Gotta Light?" starts with a guitar line that's slyly reminding us that yes, the world is indeed a vampire. It's immediately stamped out by a sonic stomp that calls to mind Gouge away or Trash Talk, passing both the ear test and their willingness to open the door for every idea to walk in. Their early '90s slacker hXc is done to a dizzyingly high level, setting us up for the blastbeat fury of "Vote4me" which is all the more violent as a result m.
Both "Murdoch" and "Disposability" showcase their penchant for '80s thrash and crossover. In keeping with their blazing pastiche, there are moments that play like panic attacks, the jittery and anxious backbeats pile on top of densely layered gang vocals. The former ends with a killer NYHC breakdown and the lock groove of the latter is surely a first class pit opener.
"Pisshead" is, ultimately, the point where it all coalesces. Starting with a riff inspired by Hetfield's unrivaled wrist, it soon vacillates between grinding blasts and a serpentine party riff that'd please fans of ETID.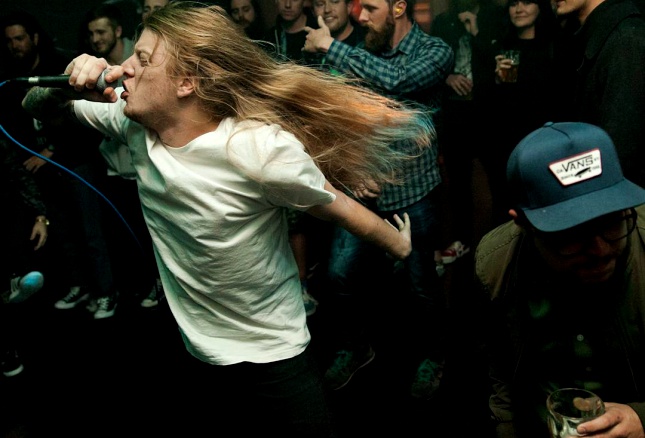 As if you needed more reasons to check out Australia's Ratking, they've garnered the attention of titans, playing support on everything from grind fests to shows with Suicidal Tendencies, Terror, Stick to Your Guns, Counterparts, and Stray from the Path. The King Rats have even found time to invade with the legendary basement rats. As if these radioactive wave hounds went seeking the advice of the OG Master Splinter, Ratking has also played with the cellar-dwelling masters themselves: Ratos de Porão!
Don't miss the next wave. Return of the Rat(King).
Follow Ratking on Facebook and Instagram.
***
If you're shopping for vinyl, CD, and cassette hardcore titles, head to No Echo's partner store, Reverb LP, to see what they have available. Every purchase you make helps No Echo with site costs.
Tagged: ratking