Street-ready and laced up, Richmond's No-Heads just dropped Pressure Cracks, an all-too-brief 3-song teaser for an impending 2019 long player. Recorded by hometown hero Bob Quirk, and mastered by the "does he ever sleep?" Will Killingsworth of Dead Air Studios, the EP is instant, anthemic, and essential. The cover art, which sticks to the barebones, picture frame aesthetic of early 'oughts Deranged Records possibly nods to the Droogs, the ever-referenced boys in white. Clockwork aside, the shadowy and obscured shot of the three-piece under a tunnel even manages to recall the cover of a Mad Parade LP, a fitting image.
In much the same way The Trouble married their hardcore background to a street punk and Oi! sensibility, No-Heads (Josh Howard, Chris Bavaria, and Matt Strausbaugh) bring their varied resumes from such disparate acts as The Virus, Mindset, and Praise. Upon first listen, the EP had me nostalgically digging through my CDs for TKO's crucial Punch Drunk compilations. Much like that long-running series, the DNA of their punk rock Frankenstein is wildly varied and certainly informed by a vast and multi-generational knowledge. There seems to be touchstones of early Oi! in the clean pub rock tone of the guitars, recalling Shock Troops-era Cock Sparrer, and perhaps even Slaughter and the Dogs.
It tends to lean closer to early 2000s acts like The Templars and The Vanilla Muffins. Again, as they're seemingly hardcore kids first, there's a more menacing, feral punk approach to their attack that lands them firmly in the camp of say Pressure Point, The Randumbs, The Beltones, GC5, and the criminally underrated Red Alert. There's a driving drum sound driven by deeply thudding floor toms and a gritty but crisp bass sound sharper than a rude boy's suedehead.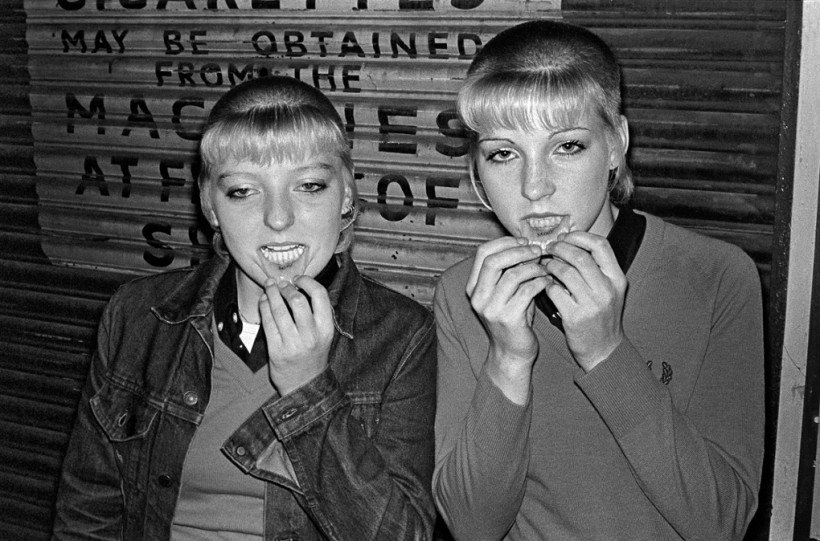 Though I could likely draw songs from a hat, the EP's opener is my focus. "Battle Plan" has an immediacy that belies a band's first recording. Though it lyrically explores what's ultimately standard thematic terrain for the subgenre, it's from a plain spoken and progressive place. The leftist bent is appreciated, considering that, much like black metal, a cursory Google search is often needed before nodding along confidently. Whether espousing their working class "eat the rich" unity or waving the flag for the impending class war, they do so in a tasteful way that easily sidesteps tropes. In the grand tradition of the best Oi!, the gang vocals expertly pile upon a lead vocalist that recalls the burly bellow of topshelf boots and braces, as it veers into the mohawked end of street punk and Oi!
The Virus background is fitting, as the vocals recall Oxymoron, A Global Threat, Cheap Sex, and the classic One Way System. (Spoiler Alert: Chris sent the full album and IT. RULES. Be patient, fools).

No-Heads managed to sneak one under the wire, just in time to fuck up my Top Ten list, ha. This EP is a killer synthesis of varied adjacent subgenres of this thing we call punk. Here's hoping a band this rad can bring this sound back around. My New Year's resolution is to get my ass up to Pennsylvania for their first show at York's Skid Row Garage 1/11/19. Hope to see you there. I'm glad I didn't hang up my boots.