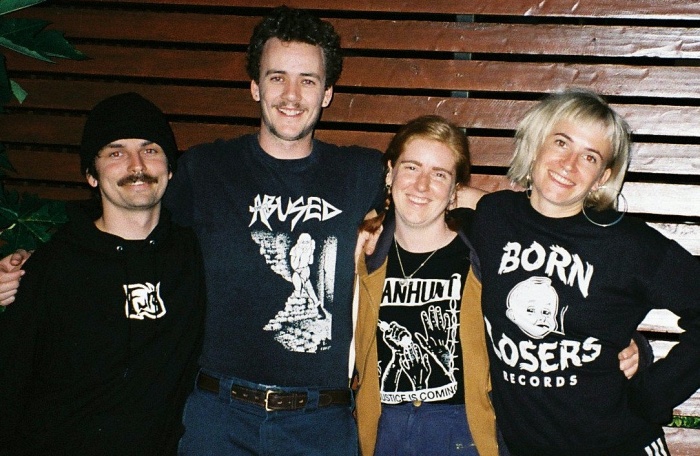 My latest obsession comes courtesy of the hardcore arbiter of taste behind the Marked For Life radio show/podcast. Davin's impeccable recommendations strike again, so shout out for hipping me to this act.
Enter Bust, a furious hardcore band hailing from the unceded lands of the Widjabul/Wybal people of the Bundjalung Nation. Paying due respect to the North Coast's original custodians of so-called Australia. That distinction and due respect only hints at the seething vitriol herein.
In fact, there's rage-fueled seething all over their 2021 Demo. Whether the sole or first release on Defy Records, catalog number 001 still stands as a sterling discography.
Lobbing pointed barbs at colonizers and patriarchy alike, it's a light speed 6-song blast that sprints to a sub-8 minute runtime. Song of the Day "Fence" is a ripper, arriving on a mid-paced stomp that borders on two step:
It quickly devolves into a speedier sort of chaotic, "punk first" brand of hardcore, all lurching bass and chaotic vocals that still manage a discernible clarity. Forged from precious acts Masochist and Controlled, Bust should enthrall fans of fast hardcore.
Alongside their Newcastle neighbors in Psalm and Sydney's Histamine, Bust is flying the flag for the Northern Rivers. If you're feeling that extra heat emanating from below the equator, it's likely the bent waves are from this scorching demo. Hop the fence and join us, it's ripping over here. Thanks, Davin. You're welcome, everyone else.
Tagged: bust