"What good is a heart full of love in a world full of hate? Does it just let you down or does it keep you safe?" - Super Unison
I couldn't review this record without at least highlighting one of my favorite lyrical moments from Super Unison's vocalist, Meghan O'Neil. Stella, the latest LP from Super Unison. Along with Self Defense Family, I feel like Super Unison is another band that reminds people that Deathwish isn't a narrow-minded label within the world of hardcore; and with that, the hardcore world is better off.
With 10 new songs, the dynamic trio that is Super Unison has refined and strengthened their sound since releasing Auto in 2016. It may sound overly analytical but as music has changed over the years, I feel like that punk has sonically tended to move away from what might justify a band being called "punk rock."
Since discovering Super Unison when they released their 4-track 7" in 2015, I feel they're one of the main bands that opened me up to seeking out bands both old and new that laid the foundation for punk rock as a genre. It's not something always easy to describe in words, but it's often better described by a guitar tone or even a specific-sounding scream.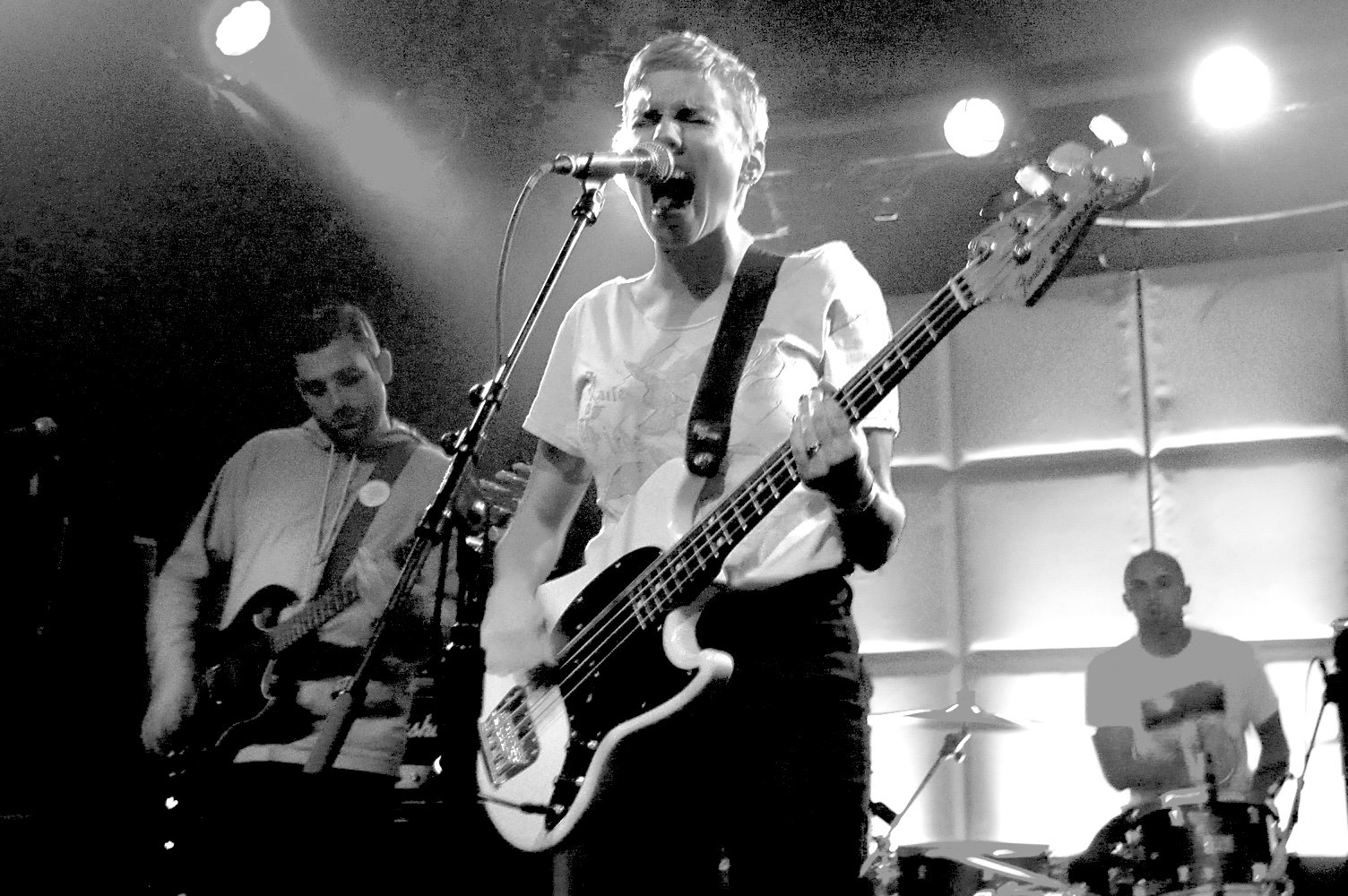 The overall cohesive writing by all three members is impressive from beginning to end. Punk drummers aren't often worth noticing, and I say that as a punk drummer myself, but Justin's playing on this record has a great attentiveness to detail and locks seamlessly with the guitar/bass work by Kevin DeFranco and Meghan respectively.
"The Birthday Gift" and "Scars" are particularly stand out tracks in my opinion, but there is not one song worth skipping on this record. I'm excited and impatient to hear these songs live, and I'm glad to say that some of you (specifically if you live on the East Coast) will have that opportunity soon when Super Unison does a week-long tour starting on the 11th of November. Also, make sure to get out to their record release show on the 26th of October in Oakland.
***
Get It
Tagged: punch, super unison