Wound Man's new LP, Human Outline, will be out on Iron Lung Records in early 2023 and I am saying this now, in 2022, it'll be a tough one to beat for album of the year.
The Massachusetts power violence ensemble, led by Trevor Vaughan (Internal, Brother, Wolf Whistle, The Rival Mob, Breathing Fire, XFilesX, you get the drift) recorded a live session in the practice space this past July as a sneak preview of what's to come.
A stripped down take on much of the LP's new material, it's a knuckle-dragging good time. The band will be touring Europe from September 30th to October 15th (dates below) and will have a cassette of this session for sale and we are excited to premiere the stream of it here at No Echo:
Track listing:
00:00 - "Intro"
01:26 - "Human Outline"
02:07 - "Leashed"
02:47 - "Hollowed"
03:27 - "Inner Turmoil"
05:15 - "Jaw Bone"
05:56 - "Punisher"
06:38 - "Infection"
07:26 - "Worse For Wear"
08:24 - "Abstraction"
Catch Wound Man in Europe and keep your eyes peeled for preorders and more info soon to come about Human Outline. Also, if you're in the New Bedford area, they'll be playing a stacked bill with Peace Test, and Tossed Aside to kick the tour off with styleI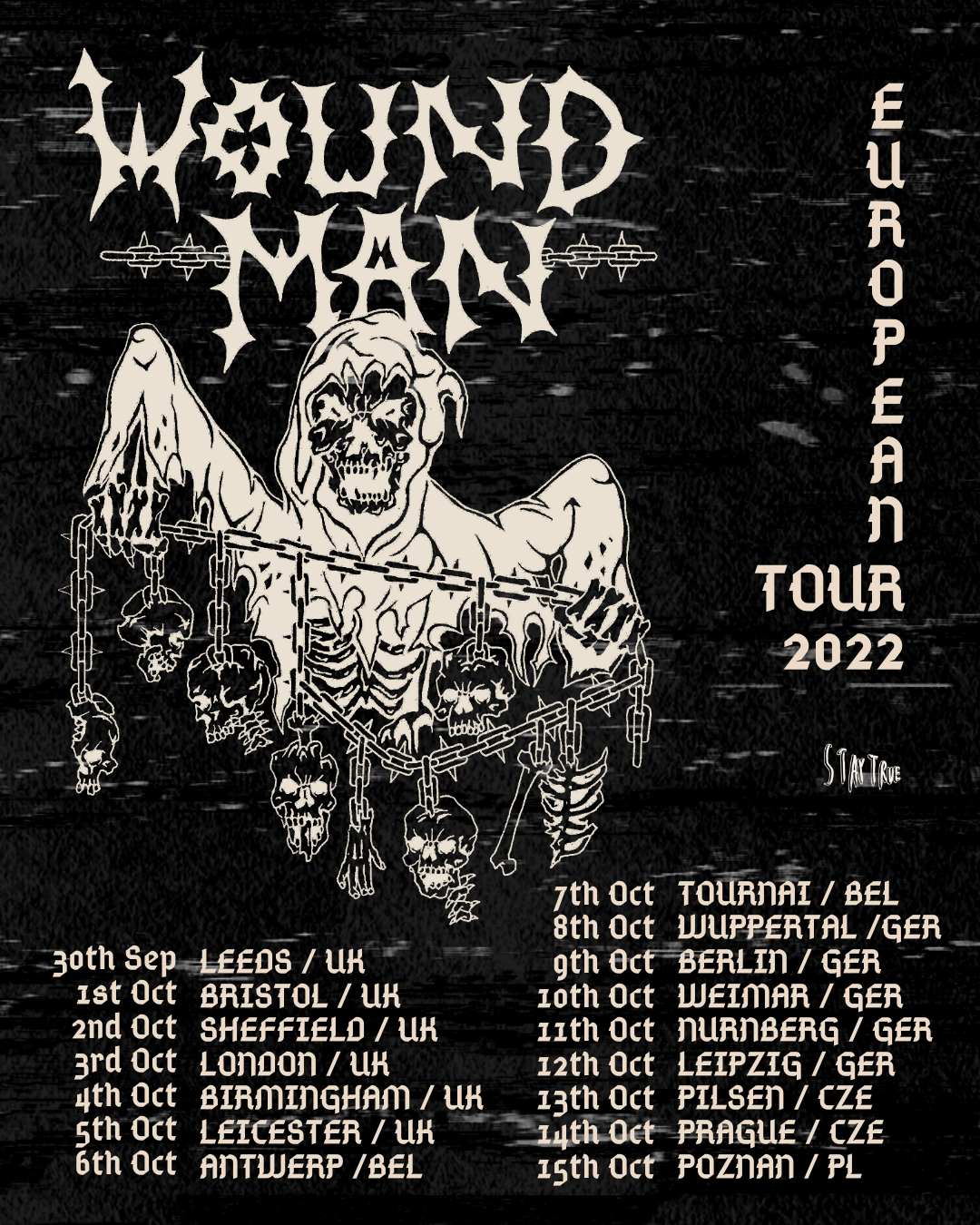 ***
Help Support What No Echo Does via Patreon:
***
Tagged: wound man