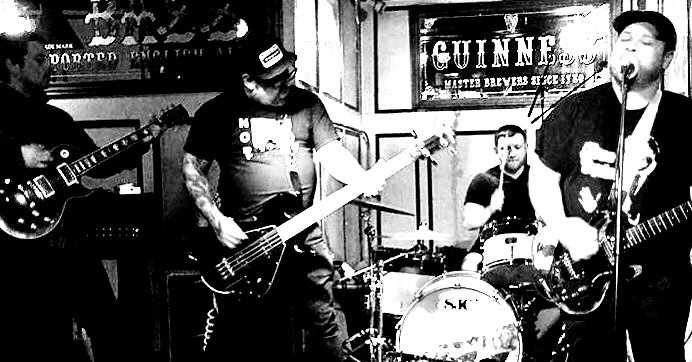 I love ALL, so when I was pitched a band called Postage, that caught my attention. You see, "Postage" is one of my favorite songs from said punkers, so my expectations were pretty high for this new outfit. I'm really happy to report that from the first few bars of Postage's new track, "Return to Sender," I was hooked and convinced these dudes were gonna deliver the kind of hooky pop-punk that I've always loved.
So, who is Postage? Well, the Albany, NY-based quartet features Mike Moak (guitars, vocals), Tyler Paige (guitar), and Chris Millington (drums), three members of After the Fall, a punk outfit that have released a grip of records, including one on Bridge Nine Records, to date. Rounding out Postage is bassist Eric Pressman, who is also in the bands Mystery Girl and Wet Specimens, a hardcore unit I recently profiled on No Echo.
Postage will be dropping a flexi EP on Paper + Plastick and the label was nice enough to give the site an early stream of the aforementioned "Return to Sender," so, dig in!
Eric told me that while After the Fall, Mystery Girl, and Wet Specimens remain their primary bands, the guys in Postage plan on working up material for another EP to come out sometime in 2019, and shows are also imminent.
Postage's flexi EP will be out on Oct. 26 and can be pre-ordered here. The band is on Facebook, so give them a follow!
Tagged: postage, wet specimens