Earlier this month, I included Berthold City on my annual 12 Newer Hardcore Bands to Check Out list. Well, if you missed that, in the other times I've mentioned them on No Echo, Berthold City formed in 2017 and features musicians from such groups as Strife, Internal Affairs, Allegiance, Final Fight, and World Be Free. Their sound is steeped in the fast-paced, no-nonsense hardcore of the late '80s and early '90s. The band's Moment of Truth demo (available here) will appeal to fans of classic-era Revelation Records.
Berthold City's vocalist, Andrew Kline, hit me up a couple of weeks back to let me know that Berthold City was going to be dropping a new track as part of a flexi 7" that comes with the debut issue of his hardcore scene, Pressure Drop. "This World on Fire" is a blast of fury that I'm honored to present to the world today in this exclusive premiere.
"'This World on Fire' is about trying to make a change in the world," says Andrew about the track, which will also appear on Berthold City's upcoming 7" on WAR Records, due out this spring. "Sometimes you have to tear everything down before you can rebuild and make something better. I feel like all it takes is one person to light the spark that can influence many to make a positive difference."
Joining Andrew on Pressure Drop zine are none other than Scott Vogel, vocalist of Terror, and Reaper Records founder, Patrick Kitzel. The 44-page zine features interviews with Samiam, Hatebreed, Give, and others. In addition to Berthold City, the flexi 7" also includes previously unreleased tracks from Initiate, Pure Heel, and Zero Tolerance.
Pick up a copy of Pressure Drop directly from Andrew at his WAR Records online store.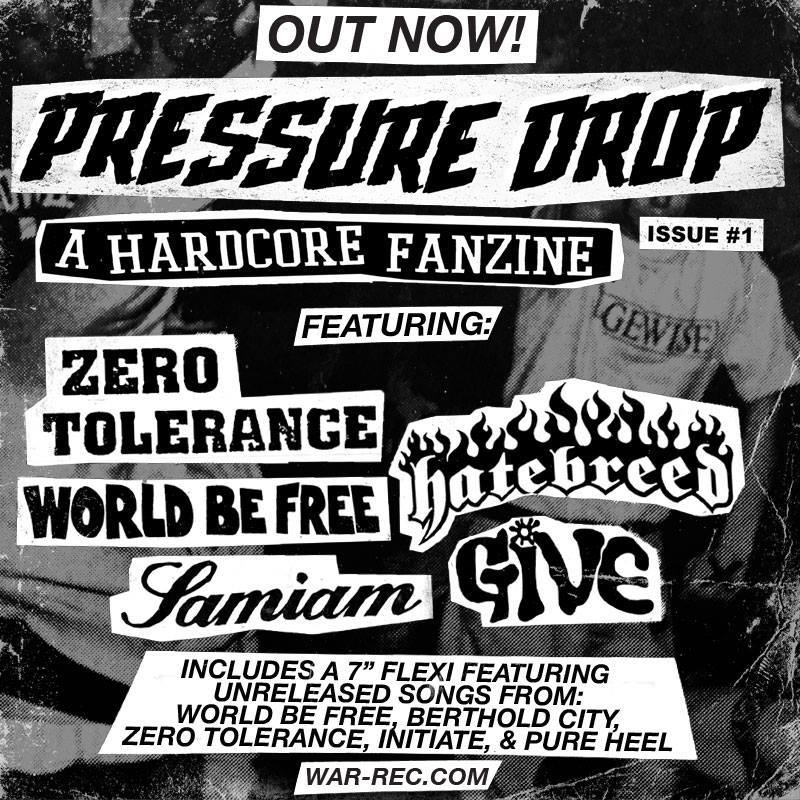 Tagged: berthold city, strife, world be free