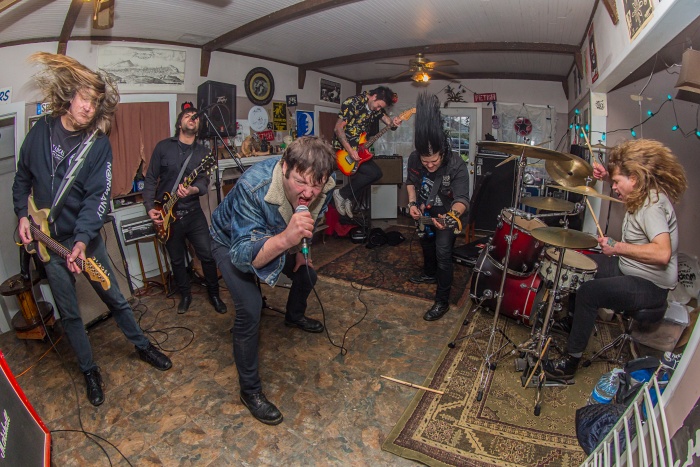 OK, let's just get to the point and say that the members of Fetish have quite a bit of hardcore street cred. Comprised of former Poison Idea members Steve Hanford and Eric Olsen—along with later-era guitarist Brandon Bentley—and 3/4 of Portland punk outfit, Long Knife, Fetish make the kind of gnarly hardcore that still manages to sink melodic hooks into your heart despite the brutality of it all.
Produced by Mr. Hanford and engineered by the one and only Billy Anderson (Sick of It All, Neurosis), Fetish's forthcoming debut album, World Eater, is one of those kinds of records that everything from its songs, sound, and cover art all fit together beautifully. So, take a listen to a track called "Blurred Projects" from the album while you soak in the twisted cover art for World Eater below and see what I mean:
"The song is about the impending sense of dread that I believe a lot of people are feeling about the world today," vocalist Colin Jarrell told No Echo.
"Everyone has thoughts on where we are headed and, and across the spectrum, it seems pretty grim. There is some optimism in the track about trying to change the course but feeling dictated by things out of our control."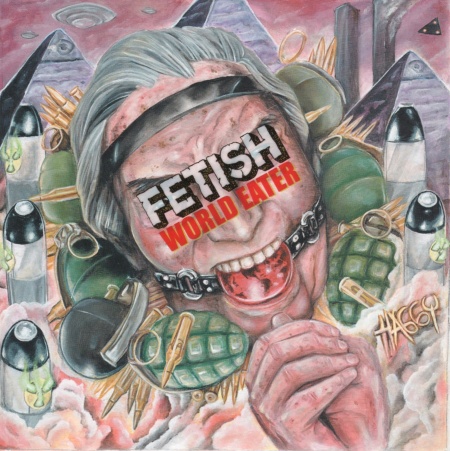 World Eater will be out Sept. 27 and the pre-order launches on Aug. 8 at Blackhouse Records. Give Fetish a follow on Facebook.
Tagged: fetish, poison idea