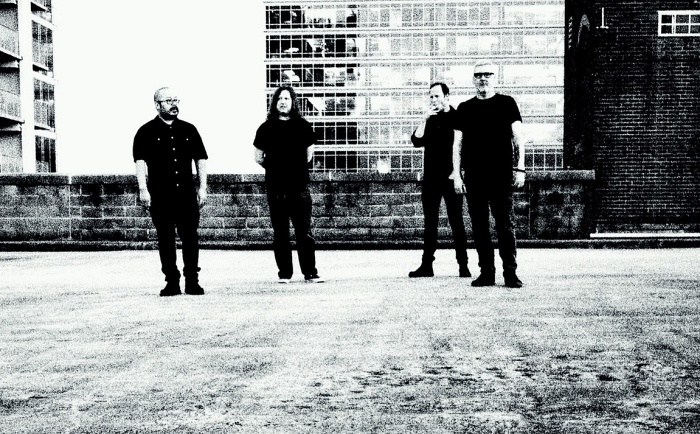 I was/am a big fan of Dahlia Seed, a '90s band I've talked about on the site before via my interview with vocalist (and No Echo contributor) Tracy Wilson. That's why when former Dahlia Seed guitarist Chris Skelly reached out to me recently about his current group, Night Battles, I was intrigued.
Formed in 2016, the Raleigh, NC-based post-punk quartet finds Chris joined by some fellow '80s/'90s punk-influenced musicians. "[Vocalist] Charlie King and I wanted to have a project that honestly reflected all of our varied influences but at the same time offered something more than just retro imitation and stylistic simulation," Chris told me via email.
"We truly wanted the songs and the sound to reflect the energy and passion of how we felt as kids being in punk/hardcore bands in the '80's and '90s, yet with all the nuances of the influences we picked up through our later years. We were determined that the band would have a driving rhythm section and shortly after forming we added Dante Bruno on bass and Nathan Buchanan on drums."
Earlier this month, Night Battles released their debut album, Year of No Days, which follows two previous EPs. The new record is an elegantly-recorded collection (Greg Elkins produced and engineered the sessions out of Pershing Hill Sound in Raleigh) that reveals unique melodic hooks and sonic touches of everything from surf guitar to goth rock to the darker side of '80s new wave:
I can go on and on, but how does Chris describe the Night Battles sound? "Charlie and I quickly bonded over a shared love of '80s hardcore, nasty, noisy blues punk bands like The Gun Club and The Birthday Party, and more heady bands like Spacemen 3 and Loop. We decided to try to mash all these loves/influences together into a functional sound.
"Shortly after starting to write songs together we discovered another shared love of '80s post punk, and that influence began creeping into the sound as well, influences like Bauhaus, Killing Joke, Joy Division all mix right into this crazy stew we call Night Battles. I have heard us described as post punk, doom punk, dark punk, goth punk, doom gaze, etc. I have a hard time describing our sound other than to say it's just dark, loud and powerful."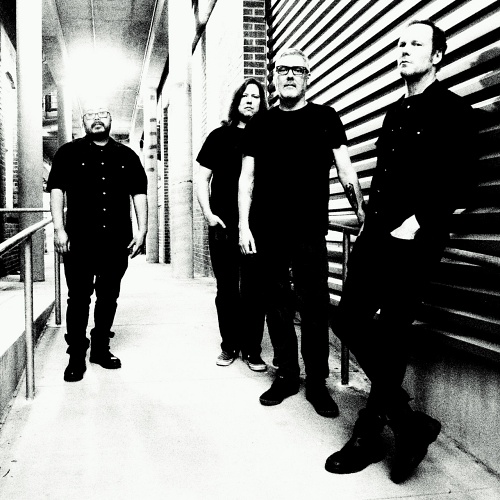 Chris then gave us some thoughts on the material on Year of No Days: "The songs are an expansion from our previous release, Remedy & Cause, in that we decided to open the songs up a bit more to allow for some atmosphere and space without compromising intensity and power. Lyrically, the songs deal with alienation, confusion, loss, hurt, and in some cases confession and redemption. The lyrics themselves can seem esoteric or existential on paper but in reality they tell the story of something everyone has experienced in their lives and are very relatable under the surface.
"The LP was recorded at the height of the COVID-19 pandemic in the summer of 2020 at Pershing Hill Sound in Raleigh with Greg Elkins at the helm and I think the sound we captured is the perfect representation of the cultural psyche at that time....tense, claustrophobic, scared, yet somehow hopeful."
The last order of business was asking Chris about the scene in North Carolina, and how he sees Night Battles fitting into its community. "We have a very good and close friendship with the band Wailin Storms from Durham, NC as well as other local Southeast bands like Totally Slow, Dead Cool, M is We, Vincas, Ceremony East Coast, Secret Shame, Solar Halos, SheHeHe, etc., and on a wider scale we certainly feel a kinship with bands like Hey Colossus, Black Rebel Motorcycle Club, All Them Witches, Protomartyr, FACS, Fontaines DC, etc."
Year of No Days is available on vinyl and digitally via Bandcamp.
Night Battles on social media: Facebook | Instagram
***
Help Support What No Echo Does via Patreon:
***
Tagged: dahlia seed, night battles