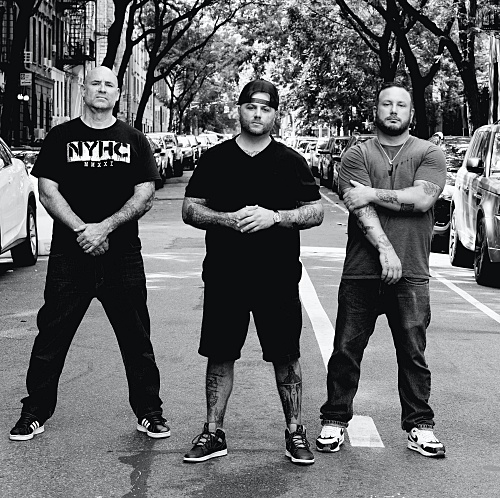 Z9! is the new brainchild of Richie Krutch, who you might know from his guitar work in Wisdom in Chains. "After endless attempts at writing for my other band, it wasn't coming together," Richie tells No Echo when asked what led him to create the new power trio. Joining him in Z9! is the rhythm section of bassist Evan Ivkovich and drummer Luke Rota, also both members of Wisdom in Chains.
The hardcore scene veteran continues: "We agreed to take a break from September 2020 until the New Year. By October, I was already feinding to write, so I got some gear, decided I'd learn the art of recording, picked a sound and vibe I wanted to work in, and started writing and recording.
"Soon after that, I let some guys from Wisdom in Chains hear it, and they were like me, ready to create. They jump in and that was that…That's how we got started."
Z9! is gearing up for the release of their debut EP, We Don't Come In Peace, and No Echo got its hands on its closing track, "Gone":
No Echo asks Richie to describe what he's doing with the Z9! project, and his take is priceless:
"Cock Sparrer meets Type O Negative, maybe. Big street rock with some creep sprinkled in, served on arrogance and cockiness."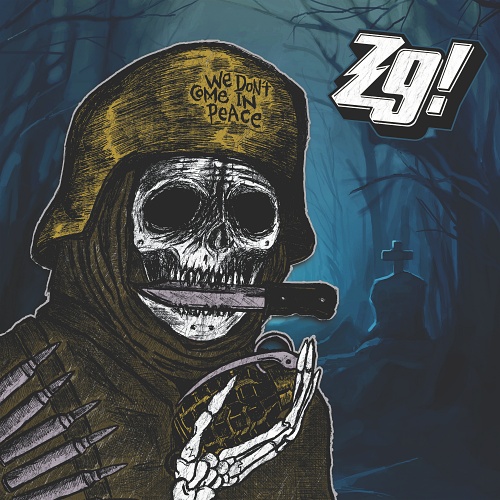 We Don't Come In Peace will be out on October 29th via Fast Break! Records. The pre-order link is live.
***
Help Support What No Echo Does via Patreon:
***
Tagged: wisdom in chains, z9