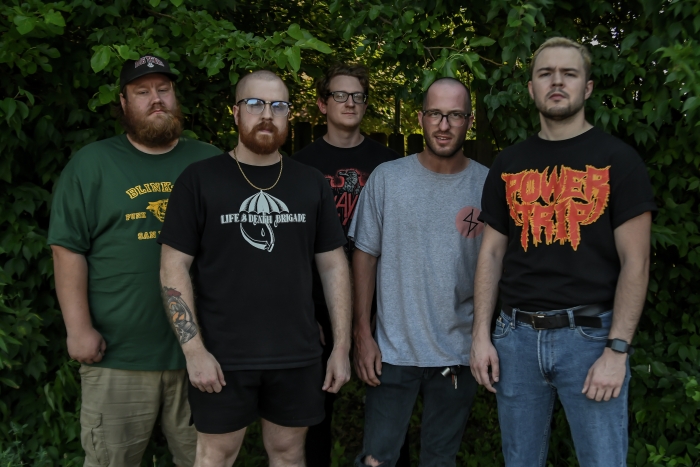 Originally known as Brute Force, Direct Measure is a hardcore band based out of the Gateway City, aka St. Louis that formed a couple of years ago.
To date, they have two EPs out—Road to Nowhere (2018) and The Worst of Us (2019)—with the latter landing the quintet coverage on No Echo. Direct Measure joins such groups as Time and Pressure and Redbait in helping put the St. Louis hardcore scene on the map.
In early 2021, Direct Measure will be releasing a self-titled EP via Patient Zero Records. No Echo is kicking the week off on the site with the premiere of "Realm of Grief," a track from the forthcoming release:
"[Vocalist] Jack [Zempel] and I sort of wrote this song together when we were going through some thoughts of relationships with partners that we had," Direct Measure guitarist Jake Meyer told No Echo via email.
"It's a mindset, and message that whenever you have a traumatic falling out with someone you love, regardless of what happened, you have to sort of let yourself be consumed by grief and loss, because you can't really overcome and conquer those bad demons until you let them flow over you.
"You can ignore them and pretend that your life goes back to normal, or you can swallow your pride and accept that a piece of you has died. I guess the overall message would be that true toughness isn't just "acting like a man" and not showing your sadness, but rather recognizing loss, and reaffirming yourself with personal growth and allowing yourself to progress."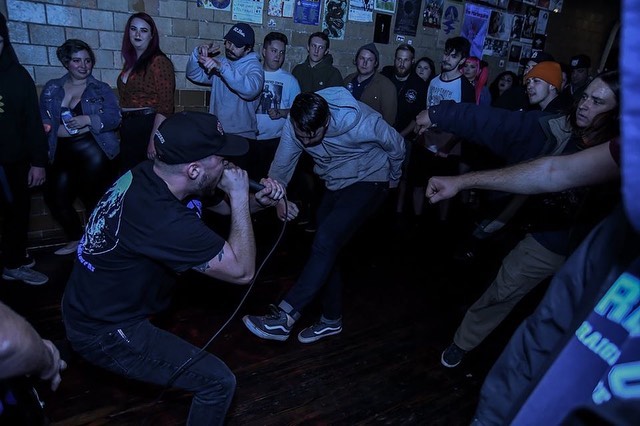 Stay tuned for release date and pre-order information for the Direct Measure EP via Patient Zero Records.
Direct Measure on social media: Facebook | Twitter | Instagram
***
Donate a few bucks to help with No Echo's operating costs:
***
Tagged: direct measure