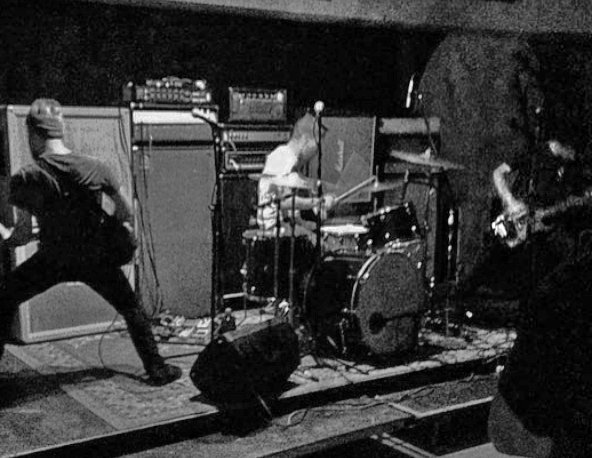 Based out of Northwest Indiana, VAC creates a blend of hardcore that's impossible to place. There are screamo parts that will slowly morph into a metalcore groove and then occasionally veer towards elements that ooze of sludge metal.
When starting to jam together in 2015, there was never a specific reference point or band they were aping from. Instead, they opted for adjectives like heavy, gnarly, and punishing when building out songs from their rough sketches. Sometimes they would even skip practice to see movies, helping to solidify an overall aesthetic of VAC, which would be a crosssection of The Lighthouse and mother! — movies that devolve into a psychosis so much so that the real and imagined become indistinguishable.
But if the members of VAC were forced to come up with an analogue, it would hew pretty close to Gravity Records, the cult San Diego label that housed much of the influential emocore of the '90s. The only difference is that in 2020, it's much easier for recordings to be closer to a facsimile of a live show and sound much less tinny.
After releasing an EP in 2017, VAC finally is ready to present its follow up, simply named II. It's an expansion of many ideas they've already toyed with but comes with a restraint that comes from years of playing together. Songs are stretched out, with the most obvious one being the closer, which lingers all the way to eight and a half minutes but makes every second feel earned.
Even though it's only an EP, it's as clear a statement as a record would be. Take a listen to II and decide for yourself.
***
Donate a few bucks to help with No Echo's operating costs:
***
Tagged: vac