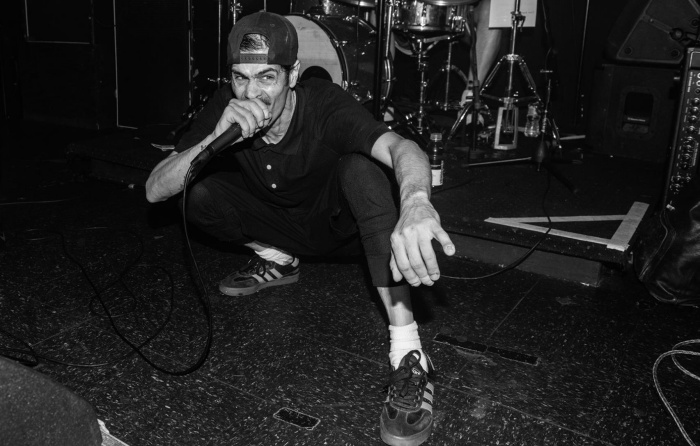 Over three decades since the release of Born to Expire, Leeway will be returning to record store shelves via a new 7".

Titled Tipping Point, the release will mark the group's debut on their new label, Upstate Records. The New York-based company also counts such bands as Penitentiary, Brick By Brick, and Dissent within its roster of artists.

Tipping Point will be the first release in a series of 7" releases on specially colored vinyl. The series will culminate in a final full-length vinyl and CD release, with bonus tracks. The two tracks on the forthcoming 7" are "Message to a Manchild" and "I'm Your Pusher," the latter already getting the music video treatment earlier this year:
"Listen to the lyrics and you'll hear I'm discussing the challenge of helping a loved one who is in the throes of drug addiction and how far you will go to try to enable, maintain them, and keep them off the streets," Leeway vocalist Eddie Sutton told me about the track in a previous interview. "It's a problem throughout the country now and not just big city, urban drama."

Tipping Point will arrive on July 12, with pre-orders for the limited 7" vinyl pressing starting on June 14 through the Upstate Records web store. The pre-order will include an exclusively designed t-shirt, copy of the 7" vinyl, and advanced digital copy of Tipping Point.
Tagged: leeway, leeway nyc