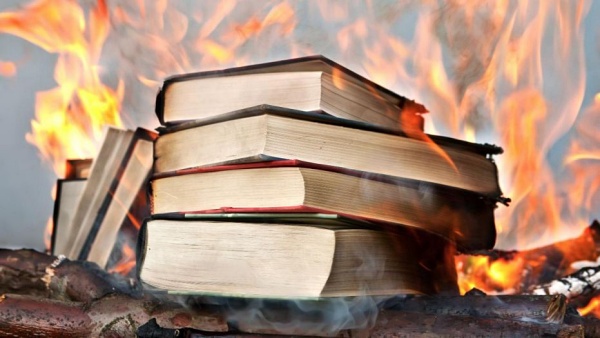 Quarantine has not been ideal for most of us. I miss digging through crates at record stores, singing along at shows, and hanging with my friends and family in person. However, quarantine has provided me with an opportunity to catch up on something I love almost as much as hardcore and that is reading.
There is no substitute for a book that ignites curiosity, expands perspective, and transforms reality. Fortunately, there are plenty of written works related to punk and hardcore that fill part of the void created by the pandemic. I discuss some of my favorites below that are sure to convert your couch into the Lower East Side during the 1980s, the Southern California coast during the birth of punk, or a suburban New Jersey basement surrounded by a bunch of misfits.
My Damage: The Story of a Punk Rock Survivor, by Keith Morris w/ Jim Ruland (2016)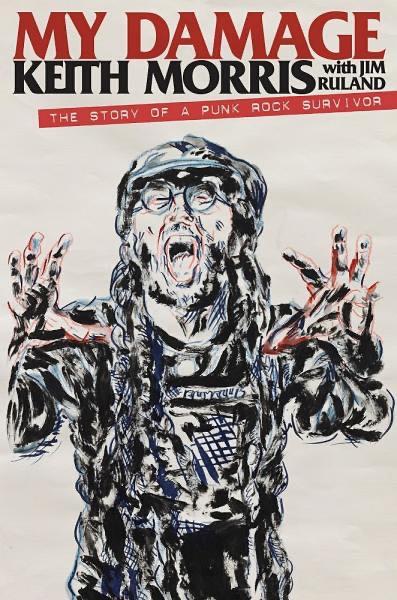 Keith Morris's autobiography is just as much a tale of his life, as it is a history of the music industry in Los Angeles from the birth of the punk movement to recent times. He reveals a stereotypical drug-filled punk past during the birth of the LA scene, while dovetailing in his blue-collar journey working behind the scenes in the music industry. His story is one of successes and failures in a business that is as unforgiving as the Skid Row that he documents.
What I enjoyed most about the book are the opinions that he shares. They're intelligent and thought provoking, especially one in which he compares the Circle Jerks and Bad Religion. I'm intrigued by Keith Morris and a big fan of his so this was a fascinating exploration into one of the most unique minds in punk and hardcore.
Read No Echo's 2016 review of My Damage: The Story of a Punk Rock Survivor here.
STRAIGHT EDGE: A Clear-Headed Hardcore Punk History, by Tony Rettman (2017)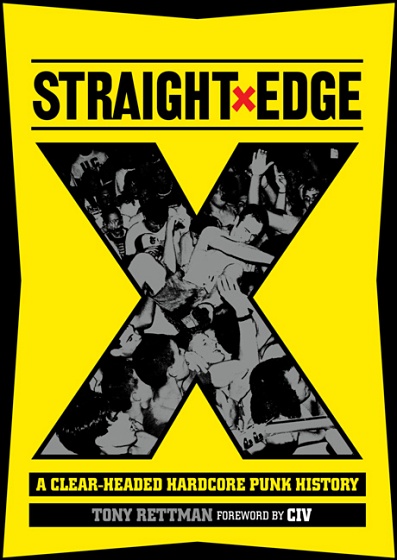 A straight edge lifestyle always piqued my interest but I never committed to it until reading this book by Tony Rettman over two and a half years ago. I really like Rettman's use of interviews to detail the history of the movement and the range of straight edge that he covers. His work chronicles the movement's inception in DC, Boston, and New York, and it's eventual spread across the globe. He also dedicates part of the work to different subcultures of the lifestyle, such as militant straight edge and vegan straight edge.
What ultimately pushed me to commit to the lifestyle is Rettman's theme that straight edge serves as a catalyst to living your best life. This is a powerful message throughout the book and one I would suggest indulging in whether or not you are nailed to the X.
Read No Echo's 2017 feature on STRAIGHT EDGE: A Clear-Headed Hardcore Punk History here.
NYHC: New York Hardcore 1980 - 1990, by Tony Rettman (2014)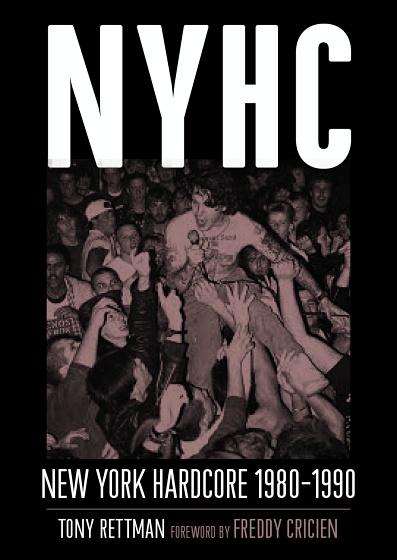 I remember being so excited when this book arrived on my doorstep a few years ago. I had pre-ordered it and could not wait to engulf myself in a decade's worth of New York hardcore, and engulf you in early is exactly what the book does. Rettman uses quotes from interviews to tell the story of the scene from 1980 - 1990 from the people who lived it, breathed it, and molded it. I thought it was awesome that he included very early NYHC bands like The Mad, False Prophets, and the Undead in the telling of the genre's story and evolution. I also thought it was brilliant to split the book into short chapters (most are no more than eight pages long) and communicate different stories from different people about different bands and times in NYHC.
Also, the addition of black and white pictures and flyers conveys nostalgia and makes you feel like you were hanging out at A7, Max's Kansas City, or CBGB's at that time. The book was so good that it left me wanting more. Personally, I hope that Rettman one day tells the story of NYHC from 1990 - present day in the same format.
Read No Echo's 2014 interview with author Tony Rettman here.
The Evolution of a Cro-Magnon, by John Joseph (2007)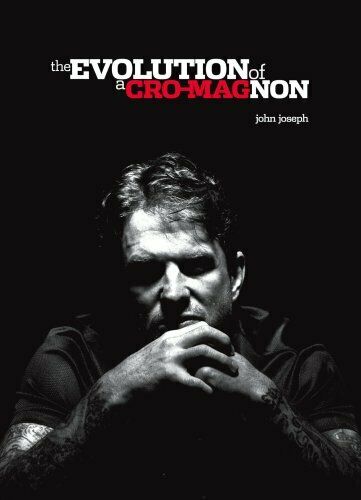 If you follow John Joseph on social media, you know he is never short of words or opinions and the tome of his life is no different. He provides extensive details about growing up in the foster care system, his time in the navy, living on the Lower East Side during the 1980s, his tumultuous time as a member of the Cro-Mags, and so much more. What stands out are not just his stories (which are entertaining and at times downright scary), but also the practical perspective that he lends to larger issues dealing with the structure of our society in the United States.
This book, and the stories shared in it, is one that has radiated with this reader for more than a decade and I'm sure it will do the same for you.
My Riot: Agnostic Front, Grit, Guts, and Glory, by Roger Miret w/ Jon Wiederhorn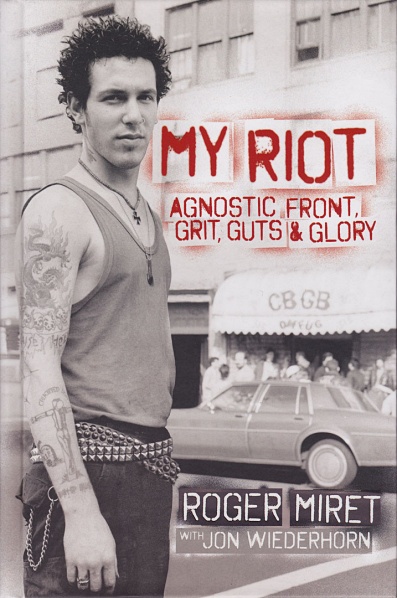 Roger Miret's story houses all the elements of an award winning script. It is filled with tales of domestic violence, drugs, imprisonment, perseverance and ultimately - success. Miret chronicles his ups and downs with sincere reflective honesty. While some of the other memoirs I've read glorify the violence and the drug abuse that surrounded them, Miret is remorseful in his retellings. He explains certain situations, but you feel, as the reader, that he is doing so as a form of repentance, not because he's trying to prove how tough or how hard he is.
Every time I opened the book, I felt connected to Roger, Agnostic Front, and his story. I cheered his successes, felt empathy during his challenges, and found myself an even bigger AF fan after finishing it.
Read No Echo's 2019 feature about Roger Miret and his vinyl collection here.
Scream with Me: The Enduring Legacy of the Misfits, by Tom Bejgrowicz, Jeremy Dean, Shepard Fairey (2019)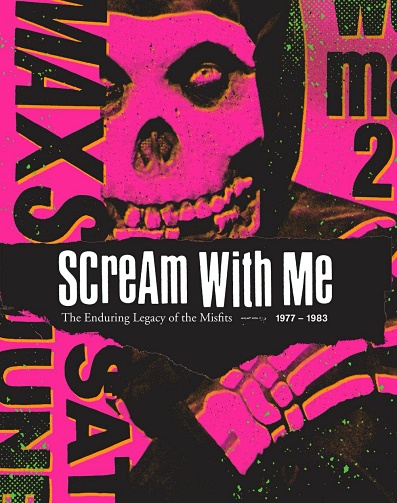 This is a must own and a must read for Misfits fans. The Misfits artifacts, the details about them, and the passages about the different eras during the band's original run in the late '70s and early '80s are great. The combination of the aforementioned elements makes you feel as if you were in Danzig's New Jersey basement with him making buttons, screen printing shirts, and glueing vinyl sleeves together. The photos capture the DIY aesthetic of the band before they were selling out arenas. In fact, the pictures used show how hard they worked early on and they almost humble the band.
I finished reading this book in about 24 hours, but have regularly picked it up just to flip through the pictures of the memorabilia since then.
Read No Echo's 2018 interview with Jeremy Dean here.
Hard-core: Life on My Own, by Harley Flanagan (2016)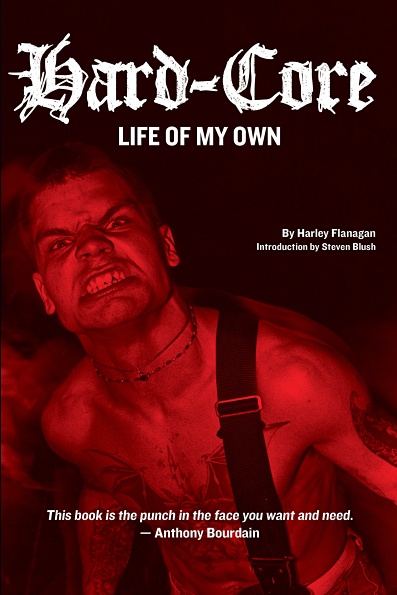 Harley Flanagan is one of the most intriguing people in the hardcore scene and his book is no different. The stories from his childhood make him seem like an adult by the age ten, and the stories from his adult life make him seem superhuman. His larger than life personality is prevalent throughout. Stories about growing up and fighting to survive in New York's Lower East Side read like scenes from The Warriors, while tales about his time living in California's Bay Area read as if they were Grateful Dead songs on steroids.
There is no shortage of excitement, drama, and energy on these pages - and that's exactly what I think of when I think of Harley Flanagan.
Read No Echo's 2020 interview with Harley Flanagan here.
Punk! Hardcore! Reggae! PMA! Bad Brains!, by Greg Prato (2014)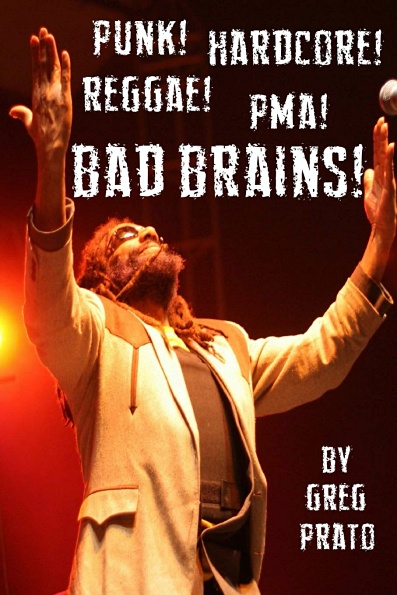 The title pretty much says it all. This is a book about all things Bad Brains told through a cast of characters who were influenced by them. That cast ranges from more well known musicians like Jamey Jasta of Hatebreed and Max Cavalera of Sepultura and Soulfly, to lesser known hardcore musicians like Mitts from Madball and Tim Williams from Vision of Disorder.
The unique way that these people tell the story of Bad Brains is captivating and shows the influence in all areas of underground music and life that the band had and continues to have. It made me see the band in a new light and also made me appreciate the full range of what those four men were able to accomplish.
***
Donate a few bucks to help with No Echo's operating costs: