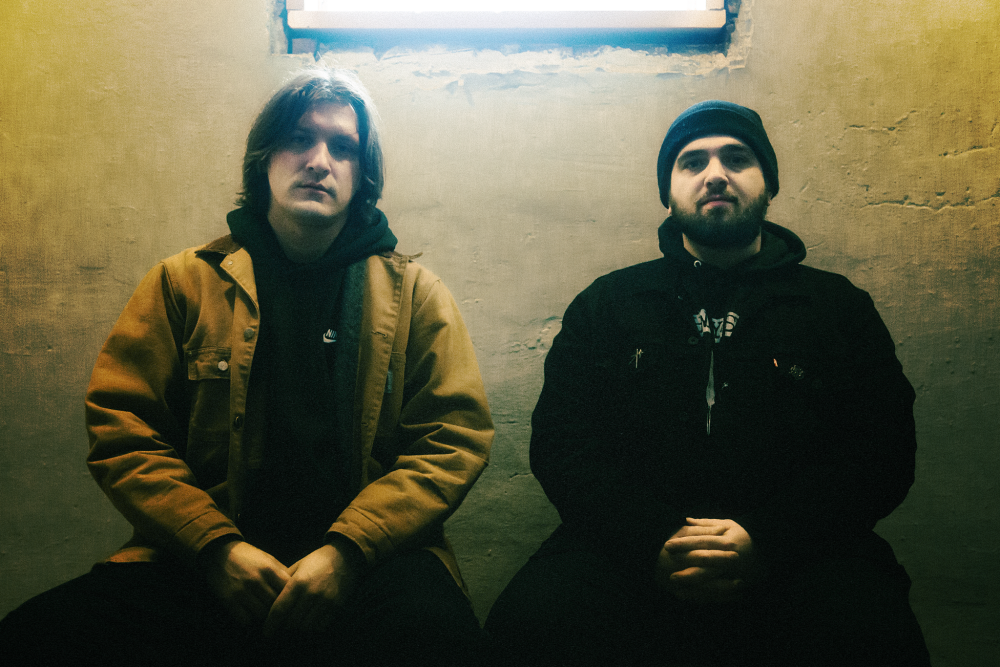 Cut from the same sonic cloth as Tragedy and Martyrdöd, Highway Sniper is a musical entity comprised of musicians George Lucarelli (guitars) and Skylar Sarkis (bass/vocals).
"The band was originally a recording project that Eric Egan and George were doing together," Skylar tells me about Highway Sniper's formation. "They had come up with the name together and wanted to use it for something.
"I think I asked to be involved, and they let me write vocals to one of the songs on the first EP [2020's Greatest Hits], I believe it was 'Planned Obsolescence.' We pretty much went from there to record that whole EP together and from then on it's been mostly George writing the music and me writing the vocals."
Highway Sniper is readying the release of their latest EP, The Great Satan. To tease the drop, the group recently issued a scorching single from the EP called "Cycle of Pain:
"When I first heard 'Planned Obsolescence,' I immediately honed in on the From Ashes Rise/Tragedy influence, and I think we've tried to stay in that lane for the most part, with the obvious exception of adding very modern-sounding breakdowns to a lot of the songs," says Skylar.

In terms of lyrics, what kinds of themes can we expect Skylar to scream about on The Great Satan? "The latest release takes its name from a name that the Ayatollah very famously called the United States at some point in (I think.) the late '70s. I'm fascinated by US influence in the Middle East, so this release, like a lot of our other songs, is very focused on that."
Though Highway Sniper was started in Cleveland by George Lucarelli, Skylar is based out of Rochester, New York. That said, he still has a lot of love for the Forest City:
"I will say that we've played with some really great bands in Ohio. To name a few: Captive, Rejoice, Life of Crime, and Visions of War. Other great bands out of Ohio right now include SMILE, Slug, Circus, En Love, and (my favorite name) Snitch Bastard Judas. I know Delayed Gratification Records is putting out a lot of hardcore right now. Again, not being from Ohio, I can't expand much farther off the top of my head."
The Great Satan will be out July 27th via Smartpunk Records (vinyl pre-order).
***
Help Support What No Echo Does via Patreon:
***
Tagged: highway sniper