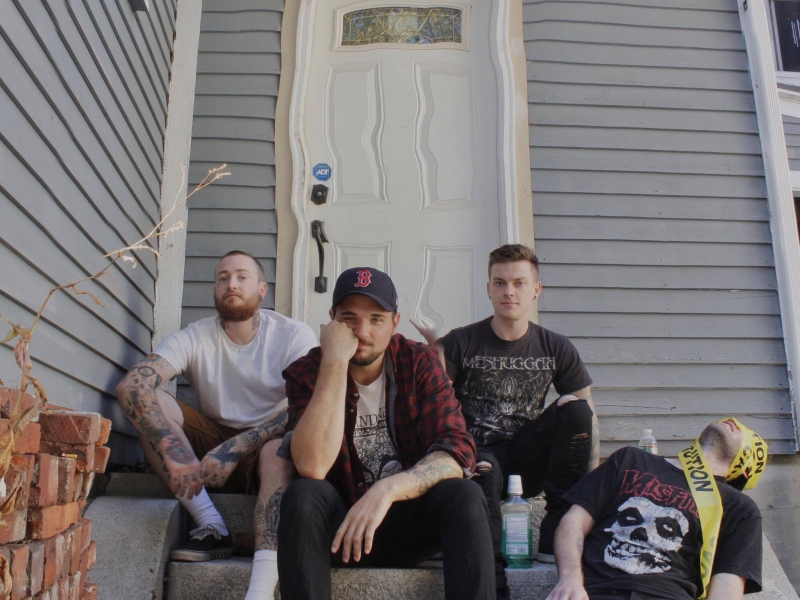 "The sound you hear on Pig was the culmination of both our total individual musical experience as well as our experience writing in this particular group," says MouthBreather guitarist Ryan David about their recently released Pig EP. The Boston band formed in 2015 and have a chaotic sound that is steeped in both hardcore and metal. I can easily see fans of The Red Chord, Endeavor, and Norma Jean getting into this stuff.
"Pig is truly the unabridged sound of our group. Our vocalist quit just before the studio time we had booked, but we weren't willing to forfeit our deposit or delay releasing material. So, we wrote the music for 'Tourniquet' and 'Prometheus' the day before recording, and the music for 'Sex Coward' in the studio. We wrote all the lyrics and vocals for the album in the studio, as Anthony switched from bass to lead vocals. We had a lot of fun with this!"
Since MouthBreather is playing out in the Boston area, I ask Ryan about some of the other up and coming bands we should all look out for. "I would check out Vein, Shroud, and Kind Crew. I believe Vein and Shroud have new material coming out soon!"

Before I let him go, I get the skinny on MouthBreather's 2018 plans. "We are currently working on a full-length, Dollmeat, which we plan to release in the spring or summer of this year.
We are co-headlining the Sidebrawl Festival (713/18 - 7/14/18) with The Banner at The Sidebar in Baltimore, MD; a short run is being organized based around that. Tentative plans around one or two more festivals as well, but its too soon to speak on details there."
Check out MouthBreather on Bandcamp and Facebook.
Tagged: mouthbreather, new artist focus