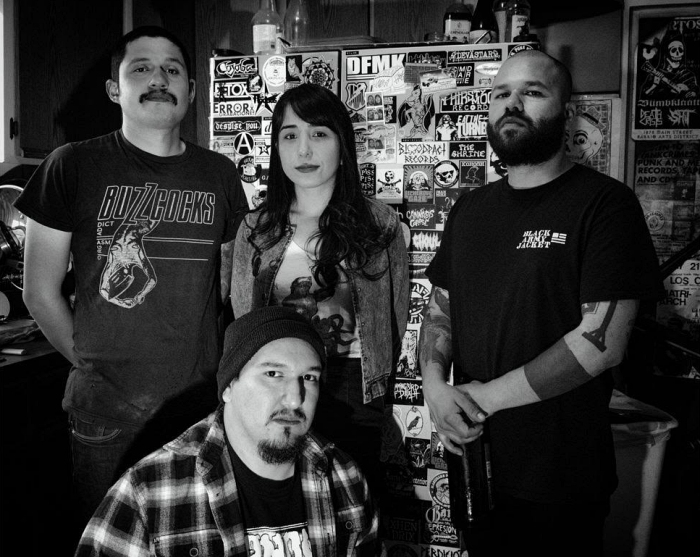 Hailing from Tijuana, Violencia is one of those cases where the band name fits the music like a glove.
Featuring ex-members of such Mexican groups as DFMK, Calafia Puta, and Bio Crisis, the power violence-minded quartet have a penchant for gnarly riffs, storms of blast beats, and mosh sections that never outstay their welcome. Nope, Violencia have no time for any bullshit.
Penned in Spanish, the band's lyrics are just as arresting and blunt as their musical side, dealing with hard-hitting issues, both political and personal. With their forthcoming 12-track album, Viviendo en Tiempos Aún Más Oscuros, getting a release via To Live A Lie Records (SPY, Persecutor), Violencia's profile will undoubtedly rise in the hardcore community.
Today, I'm proud to help present the premiere of Violencia's music video for "Mundo Polarizado," the second track on Viviendo en Tiempos Aún Más Oscuros:
"Our new single, 'Mundo Polarizado,' was written in 2020," said Violencia guitarist Marco Martinez in an email to No Echo. "The literal translation would be 'Polarized World' and it addresses this increasing polarization within a lot of subjects. It's a criticism to control in postmodern societies in which big media and social media companies have been shaping information to their own benefit, creating a battling environment between people and making us believe that there are only two sides to a problem.
"While in today's world, problems are far more complex, because there are many different perspectives and identities from different realities and contexts. We battle each other without addressing fighting the system itself that is becoming more and more absolute.
"The phrase 'Ya no formo parte de esto' (I'm not a part of this anymore) is one of the statements that this album holds. We don't want to classify ourselves on either one side or the other. We want to think outside the box, in order to really see all the bullshit around us and actually be part of a new wave of anti-systemic hardcore punk music."
Viviendo en Tiempos Aún Más Oscuros will be out later this summer via To Live A Lie Records (pre-order). Violencia will be hitting the East Coast for a run of dates in August (dates here).
Violencia on social media: Instagram | Bandcamp
***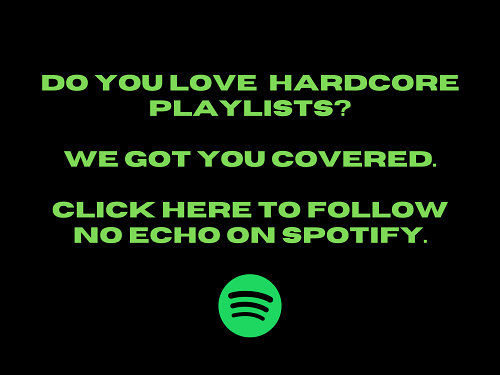 Tagged: violencia