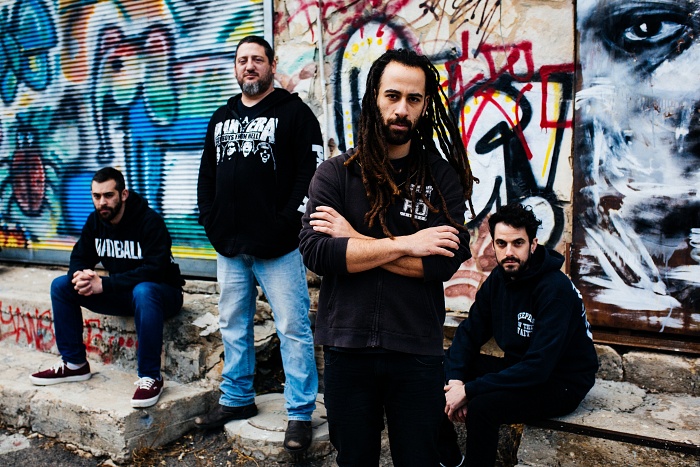 With a metallic hardcore sound that makes plenty of room for groove-riding mosh parts, Eternal Struggle is a band that made its No Echo debut back in 2018. At the time, the group was part of a profile on Brian "Mitts" Daniels, who was working with the Israel-based outfit in the studio.
A NYHC veteran who has previously been a member of Madball, Rag Men, and Skarhead, Daniels became a huge fan of Eternal Struggle, and the results of their union can be heard on Year of the Gun, their forthcoming debut album.
Reflecting the political turmoil in their home country, Eternal Struggle's lyrics deal with such subjects as "racism, mandatory army drafts, religious agendas, and a brutal militarized police force abusing their power, and limiting basic human rights."
Channelling that fury into everything they do, take a listen to the track "Manifesto/Point One" from Year of the Gun below in this No Echo exclusive:
Eternal Struggle had the following to say about the song:
"'Manifesto/Point One' is about the realization of the ironic cycle of the rich benefiting from the poor and yet the poor keep blindly supporting those who systematically keep them in a hell. It's a song for the poor, the weak, the sick. all the silent victims."
Year of the Gun will be released on both CD and Vinyl on June 4th via Upstate Records (US) and Demons Run Amok (Europe).
Eternal Struggle on social media: Facebook | Instagram
***
Help Support What No Echo Does via Patreon:
***
Tagged: eternal struggle