The brainchild of New Jersey native Christian Lesperance during the COVID-19 lockdown, Jersey Interchange is a new collaboration series that many No Echo readers will truly appreciate. Featuring over 50 musicians from New Jersey, the series celebrates the punk, hardcore, emo, and ska scenes of the late '90s, early '00s from their home state.
Heath Saraceno (Midtown, Senses Fail), Logan Laflotte (Paulson), and Mikey Erg (The Ergs!) are just a few of the musicians involved in the expansive project.
Today, No Echo is presenting a collab featuring Jon Tummillo (Folly), Patrick Tummillo (Right Turn Eddie), and Agim Colaku (Folly) taking on "Pink," a song originally written and recorded by Jersey punk outfit Mohawk Barbie, but this time out, sprinkled with some classic Los Angeles punk for good measure:
"Christian Lesperance gets the credit for this song choice," Jon Tummillo tells No Echo. "Although I'm mildly familiar with some of Mohawk Barbie's songs, from comps and playing some shows with them during Folly's early days, I never heard 'Pink' until Christian recommended it. When he contacted me about this project I was so excited generally about the sentimental nature of it.
"Having grown up in the New Jersey scene, having gone to so many shows, and developed lasting friendships, my immediate impulse was to agree to whatever song he had in mind. I'm glad in hindsight that I didn't pick one of my personal favorite bands or songs to work with. Christian implied, and I agreed, that a band like Mohawk Barbie deserved the tribute."
Christian offers his thoughts on the band:
"Mohawk Barbie was one of the staple punk bands of the New Jersey scene in the late '90s, early '00s. They played shows every weekend, and had a loyal following of gritty kids who just wanted to scream with the band and in turn, be heard by someone who cared. Stein, their original songwriter, also ran Umbilical Records, and put out some great releases that definitely grew the scene."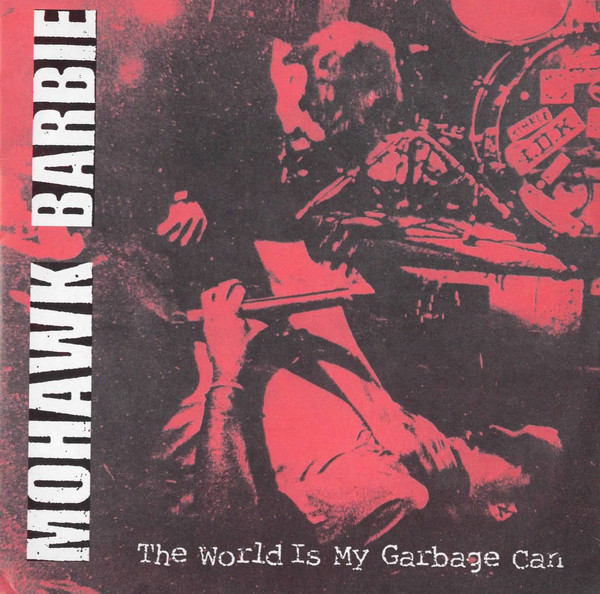 The cover eventually segues into Fear's "New York's Alright (If You Like Saxophones), so I ask Christian what inspired that combination. "I love Fear. That band was/is so rough around the edges and Lee Ving doesn't give a shit about what people think, same as Mohawk Barbie. The original version of 'Pink' is only about 50 seconds long, and I wanted to give whoever was going to sing it a lot more time than that. I also really wanted to cover a song by Fear, but there was a glaring problem.
"Fear were from LA and this project is all about Jersey. So, I changed the geographic location of one of their most tongue-in-cheek songs and bam! We had a Jersey anthem."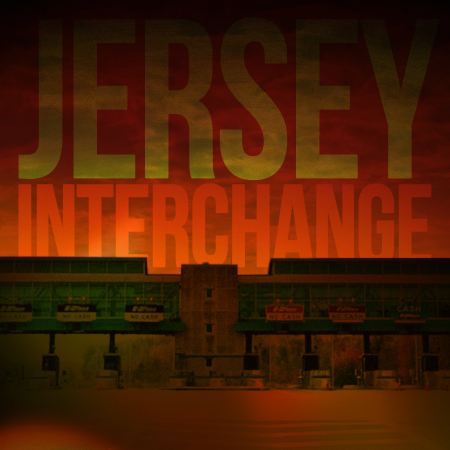 Thinking back to the era of music in Jersey that Folly came out of, what does Jon miss most about it? "I suppose the DIY spirit is the thing I miss most. That is not to say that DIY doesn't exist now, with younger local bands finding their way, but before the paradigm shift of the Internet, namely social media, there was a special kind of devotion to local music kids had that I doubt exists similarly today. Perhaps an innocence lost.
"Like, we used to rent a legion hall with whatever deposit money we could scrounge together, communicate with all the bands by phone or in person at shows, design, copy, and post flyers in local diners, record stores, skate shops, etc., or hand them out at shows, and cross our fingers that people would show up, have a blast, not get hurt or destroy too much shit, and have enough dough to pay the bands. We took on those intense responsibilities as teenagers!? That's kind of crazy to me now when I think of the drive, passion, and initiative needed to pull that off.
"The grand experiment of the New Jersey scene was in its entirety a valuable teacher. I'm fortunate to have learned the thousands of life skills inherent in either running a show or performing at one. I look back at the turn of the century with sincere appreciation for the work ethic we shared in building the scene ourselves."
Head to the Jersey Interchange Soundcloud page to hear a playlist of songs from the project. You can also find both Facebook and Instagram pages for Jersey Interchange.
Tagged: folly