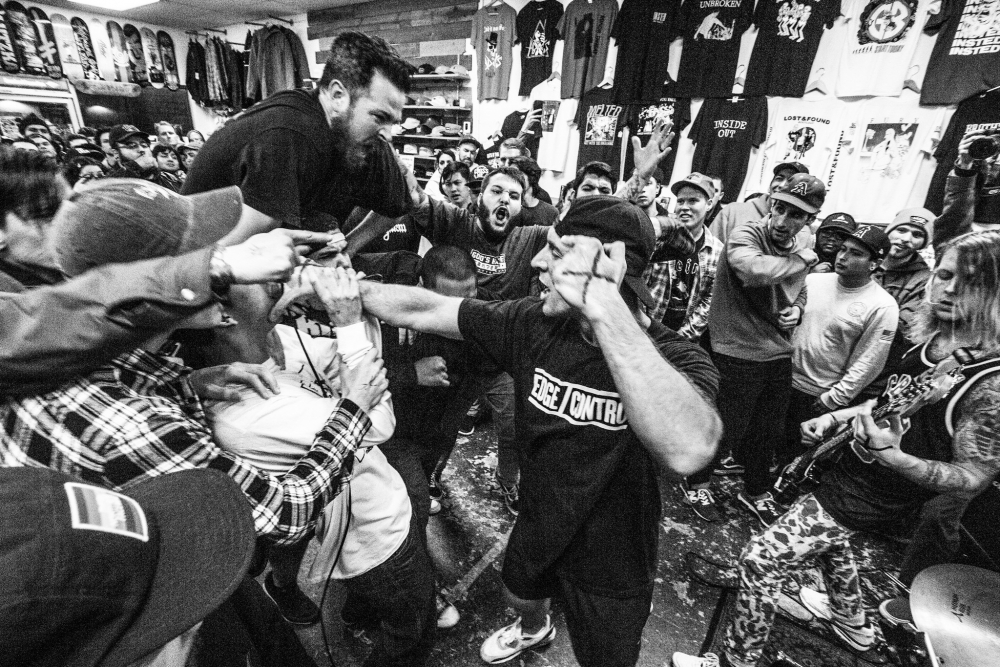 Edge Day began back in 1999, at the final Ten Yard Fight show in Boston on a night that also included performances from Bane, In My Eyes, Reach the Sky, and Floorpunch. Since then, the unofficial straight edge holiday has been celebrated throughout the world, and this year, Richmond, VA hardcore staple A.E. "Ace" Stallings has put together a special bill with some of today's finest sXe bands.
Ace — who is also the vocalist in the groups Break Away and Neuromancer (but you didn't hear the latter from me!) and is a frequent contributor to No Echo — sent me the following thoughts behind his Edge Day 2018 booking:
"Months ago I posted various polls across social media asking the hardcore community at large what their 3 favorite contemporary straight edge bands were. I tallied the votes and to the best of my ability put together a lineup that reflected what the community chose. This show is not about reunions or anyone reliving their glory days. This isn't about straight edge then, this is about straight edge now. I hope to see everyone in Richmond this October."
So, about that lineup! Edge Day 2018 will be held at Strange Matter in Richmond, VA on Oct. 20 and will feature Trail of Lies, Break Away, Regulate, True Love, Ecostrike, Magnitude, and Inclination. That shit is stacked!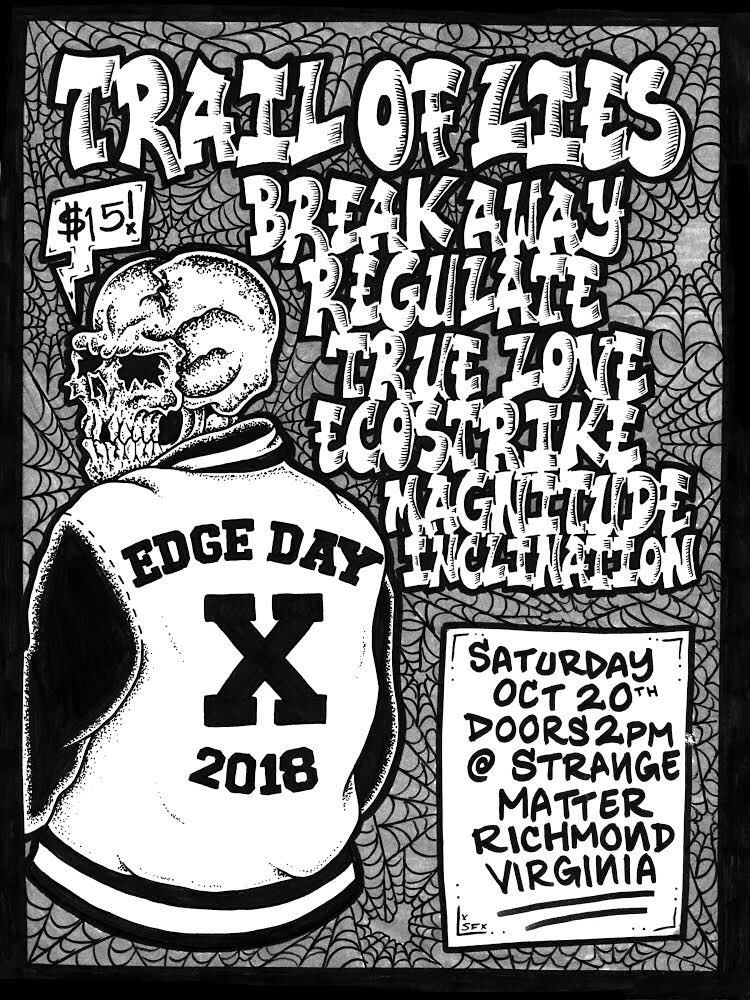 The show will sell out, so get your tickets at this link right away. Also, make sure you're following Ace's Richmond Hardcore Shows page on Instagram if you're in that region of the US.
Tagged: break away, ecostrike, edge day, inclination, magnitude, regulate, trail of lies, true love