"I didn't discover goth music until I was about 19 or so, but I absolutely loved bands like Fields of the Nephilim and the Sisters of Mercy and how they wrote in pop forms but had super dark textures at the same time," singer-songwriter Charlie Schmid tells me. Goth is on my mind since his debut album under his Del Judas alias, Deity, has certain atomspheric qualities that brings to mind classic 4AD and Beggars Banquet Records. Charlie also says, "I was actually a Slayer, Obituary, Johnny Cash, and Townes Van Zandt kid," which doesn't surprise me since his album also has an Americana spirit running beneath the surface.
Based in NYC, some No Echo readers might recognize Charlie from his work as a drummer in such bands as Tombs and Vaura, but the material on Deity doesn't sound like it was birthed anywhere near the chaotic streets of the Big Apple. I tell Charlie that songs like "The Desert Speaks" and "Lonely Hearted" remind me of driving through the vast and open highways of California and New Mexico. "These songs were all written here where I live in Brooklyn, NY. I'm from Long Island and have spent a lot of time out at the beach and the woods. I love the West Coast and have been through New Mexico, California, and Arizona, but these vibes really came from growing up on Long Island and my upbringing within the Baptist church. The desert is mysterious and intriguing, but places like Long Island (and upstate NY and Connecticut) were home to the occult revival in the '70s and '80s.
"I used to walk through the woods when I was young and find animal skulls, altars (sometimes with blood on them), stone cast circles and candles. The energy in these places was surreal, and being all of about 10 I could only poke around and discover without any judgment or assessment of what was really going on. I would see apparitions skulking through the fields at dusk, hear faint voices, and feel cold patches in the house, and at one point had a shadow figure sit on the edge of my bed every night for about a year. These are the things that have stayed with me over the years. In fact, sometimes I still see this one particular apparition when I wake at dawn, I'm not sure if it's good or bad, but it can make the lights flicker and the room go cold. While staying at a house in Joshua Tree I felt the same energy I did while growing up, but was comfortable/at home with it, so some of the desert references speak to things we might uncover no matter where we go.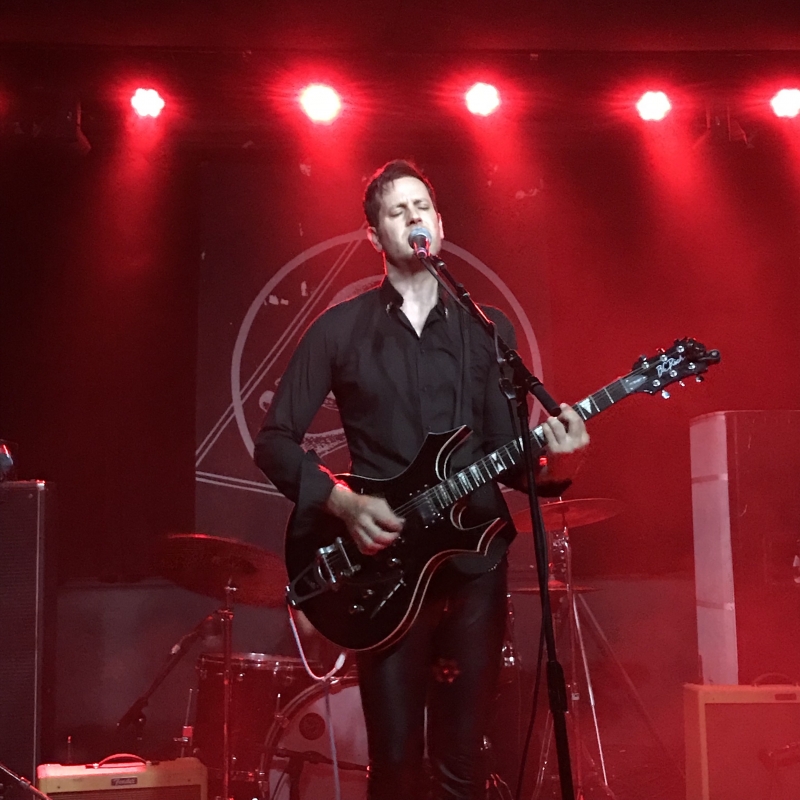 Deity was just released by Primal Architecture, a label owned by Josh Strawn, Charli's band mate from Vaura. "Josh and I have a long history of friendship and musicianship, he's a really intelligent guy and a terrific songwriter. In Vaura we often bounce ideas off each other and it's always an easy flow with supercharged creativity. When I showed Deity to Josh he was very enthusiastic and I feel that that's the kind of energy you want when releasing a record these days."
Charlie's vocals on the album have a rich and deep tone to them. Since he's primarily known as a drummer, I ask him how developed his singing style. "I've always had a low delivery in certain vocal contexts. I love Leonard Cohen and Elvis, and I always wanted to know what it would feel like to write songs like that, so I started in that direction but then choruses like 'Of Love and Death' and 'Lonely Hearted' felt like they needed to be belted out, so I followed my intuition and just let fly on those songs. I feel that I achieved a strong contrast between those tunes and the other more boudoir-friendly tracks."
Lastly, the lyrics on Deity are so bare, and the fact that Charlie's voice is crystal-clear in the mix, it makes the listening experience very intimate. I wondered if he was surprised once he listened to the finished product. "I had a strong idea of what I wanted this record to sound like from start to finish. I took a heavy hand in mixing the record (along with Evan McCulloch) and made sure the vocals were not buried by any of the other textures. I wanted songs like 'Through the Glass' and 'Touching Fire' to feel like someone was singing to you in the dark. I realize how intense this can come across, but I wanted it to feel like someone was whispering a real juicy secret in your ear."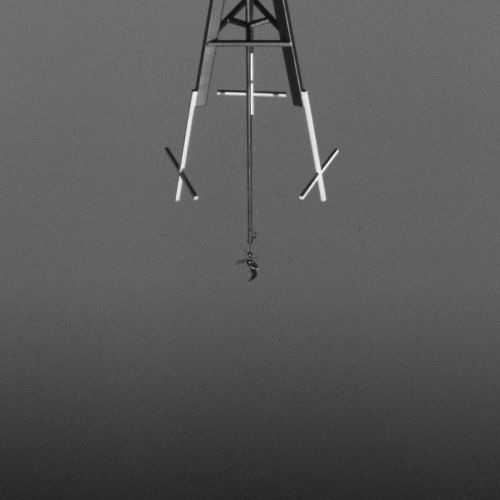 Deity is available now on Bandcamp via Primal Architecture Records.