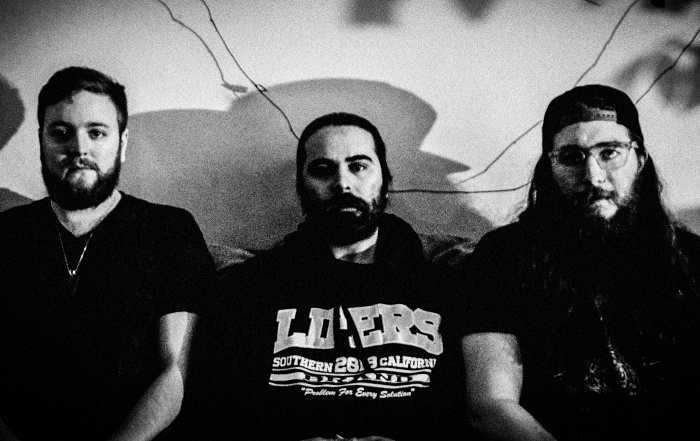 "I really like when aggressive music is concise and frank," said City of Industry's Ossa Humiliata when I chatted with the musician about his band in 2018. "I can still stand behind that statement, more or less, in regards to my personal taste of aggressive music," he says today when I read the quote back to him while discussing the power trio's forthcoming new record, Conspire Conspire Conspire. "As far as City of Industry is concerned, I am not sure how much that applies anymore. This new album is not as direct and concise as our previous stuff. We've grown since, and I think it shows on this album.
"I do not approach writing with the intent to force progress; what comes out, comes out. Conspire Conspire Conspire is more put together and musically approachable. Lyrically, this album is more expressive overall and thematically broad. I enjoyed taking my time and really writing stuff I feel pushed me to think more critically."
Since Conspire Conspire Conspire isn't out yet, let's get you set with "Spite Me," a track from the record, to set the mood. "'Spite Me' is a sort of anti-anthem, if that even is a thing," Ossa tell me. "It was written while reflecting on the spirit of political correctness."
Staying on the topic of mentioned above, in the press release for the new record, Ossa mentions "typical PC rubbish" in relation to most modern hardcore. So, does he feel like hardcore has become just as sheep-like in its mentality as, say, hip-hop, or another populist musical genre? "In short, yes. More broadly speaking, this mentality is everywhere. Not just in music, but in the art community, in all forms of media, and in western culture in general. For me, I see it firsthand in hardcore and punk, and it just seems so contradictory. This starry-eyed utopian mindset comes from the top, with the intent and purpose to control our opinions and thoughts, and to further divide us.
"Music that used to be considered counter-culture, is now reading from the script provided by those who deceitfully seek our social servitude, and telling the youth to go along with this pseudo-bipartisan garbage. There are much bigger pictures to be seen, but everyone is too busy indulging themselves in their impractical idealism to even come close to seeing them."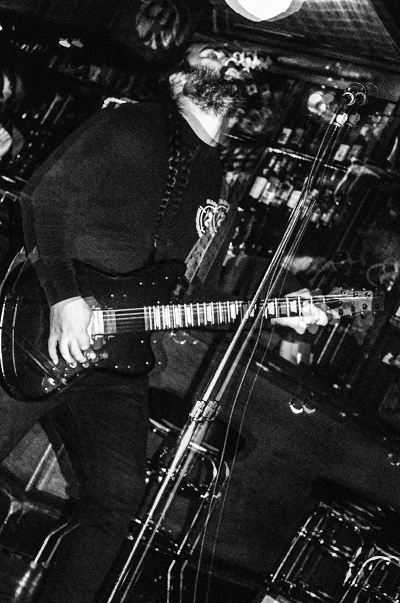 Conspire Conspire Conspire will be released via Amerikan Aesthetics, an independent label/network that City of Industry is proudly part of. "Amerikan Aesthetics started as a small network of, mainly, graffiti writers, with the objective of creating a collective platform for all of our fine art and design work. Since then, it's grown into a small DIY label. Mainly doing cassette releases for our friends bands. So far we've released 8 cassettes and a couple CDs, and have 3 more cassettes planned before the end of the year, as well as our new album Conspire Conspire Conspire on vinyl. We have plans for shows, benefits, and more releases come 2020."
The Amerikan Aesthetics collective will issue Conspire Conspire Conspire on LP, CD, and cassette on Sept. 27, and you can pre-order it today. Follow City of Industry on their social media pages (Facebook, Instagram, Bandcamp) for more info.
City of Industry will be doing a run of dates in the Pacific Northwest:
9/27/2019 Waterfront Tavern - Bellingham, WA
9/28/2019 The Kraken - Seattle, WA
10/04/2019 Hawthorne Hideaway - Portland, OR
10/05/2019 Spectrum - Eugene, OR
10/12/2019 Hogfish Bar - Coeur d'Alene, ID
***
If you dig No Echo, you can donate a few bucks to help with the site's operating costs:
Tagged: city of industry