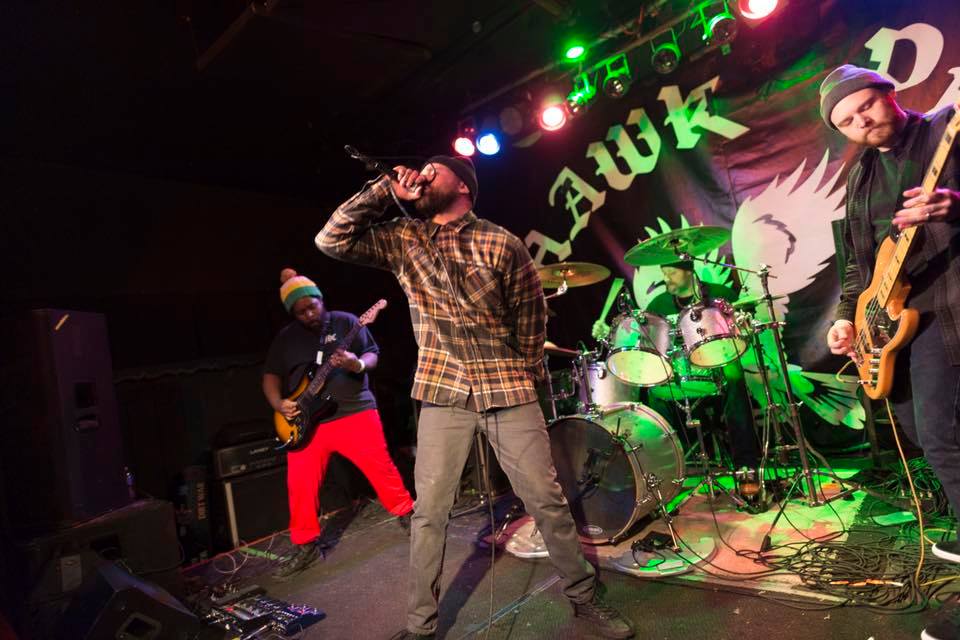 Juggernaut has been a living and breathing musical entity since 2010, but it's taken them till now to finally find the right combination of musicians to fight at full strength. "Richie [Robinson] and Jorden [Cudzilo] founded Juggernaut and the band played around locally/regionally over the years, and in 2015, the guys released the Overlooked EP on Blasphemour Records," drummer MikeUnion Jeffers tells me about the metallic hardcore group's earlier days. "After the release, the band started having some creative differences within the membership, and eventually just Richie and Jorden were left. They were going to give up on the band, but they wanted to record a last batch of songs before putting it to rest. The guys approached me about playing drums on the songs."
With their revitalized now in place, Juggernaut are back with a new album and record label. Arriving in stores on April 26 via Irish Voodoo Records, Ambition to Destroy is the sound of a band at its peak powers. Check out the exclusive stream of the entire album below and hear it for yourself:
Mike gives me some background on the Ambition to Destroy recording sessions: "The album was recorded at Watchmen Studios in Lockport, NY with Doug White. I've been recording with Doug for over two decades, and he's a staple in the Buffalo HC/metal community. He's recorded everyone from Snapcase to the Gym Class Heroes. We also got Doug to play a lead on the record."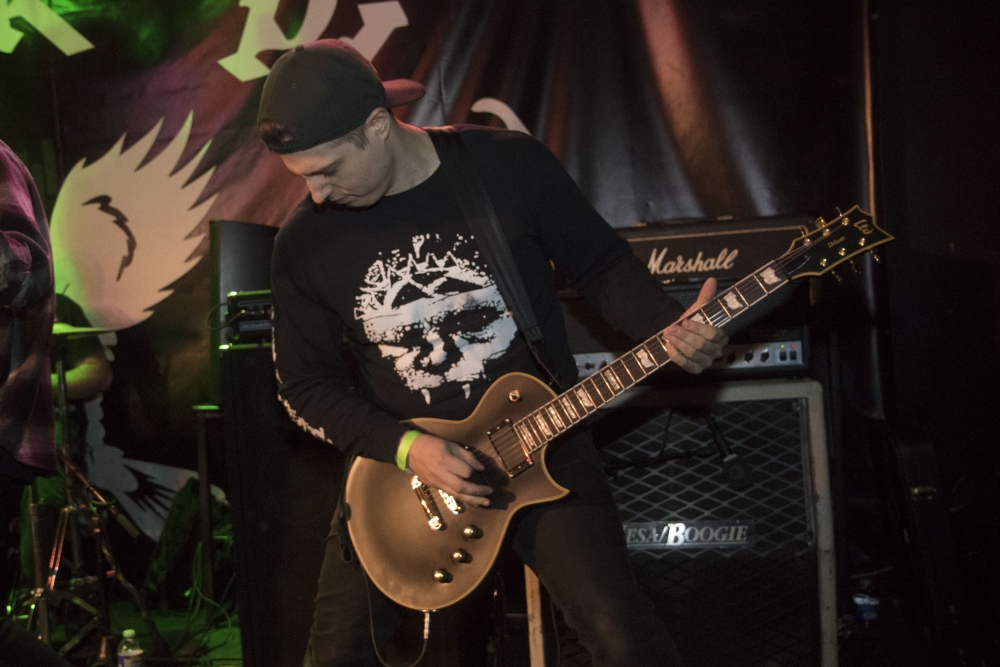 I asked Mike how Juggernaut got on Joey from Irish Voodoo Records' radar. "[Another band Mike plays in] Longest War is already on the label, so I knew Joey previously. I had initially sent him the Juggernaut record looking for his take on what labels might be interested to work with us. I was surprised when he said he wanted to put it out. The label is fantastic and I'm glad Juggernaut can be a part if it!"
Buffalo, NY has a rich hardcore history, but according to Mike, things need a bit of an overhaul there at the moment. "Buffalo is a hardcore town, but unfortunately, there are several different scenes competing against each other. There is an old guy scene. There is a young straight edge scene. An Alternative Press/Warped Tour scene. A hardcore punk scene. There is a bit of elitism, ageism, and naïveté. There's a lot of cool shit going on, but it's happening independently of one another."
The artwork and overall graphic design for Ambition to Destroy was handled by Rob Antonucci, a band mate of Mike's in the aforementioned Longest War. I was curious to see what songs from the new album meant the most to Mike. "I know Richie loves 'Long Road.' The song shows growth musically, and is reflective lyrically. I like all the tunes, but if I had to choose one, I'd pick 'Beyond Determination.' It has a classic thrashy hardcore vibe. 'Deeper' is the song that drew me to the band. It's just heavy as hell. Jorden has a phenomenal voice and stage presence. Before I was in the band, us older Buffalo guys would always talk about how Juggernaut would've been huge in the mid-'90s."
Well, it's never too late.
***
Ambition to Destroy will hit stores on April 26 via Irish Voodoo Records.
Tagged: juggernaut