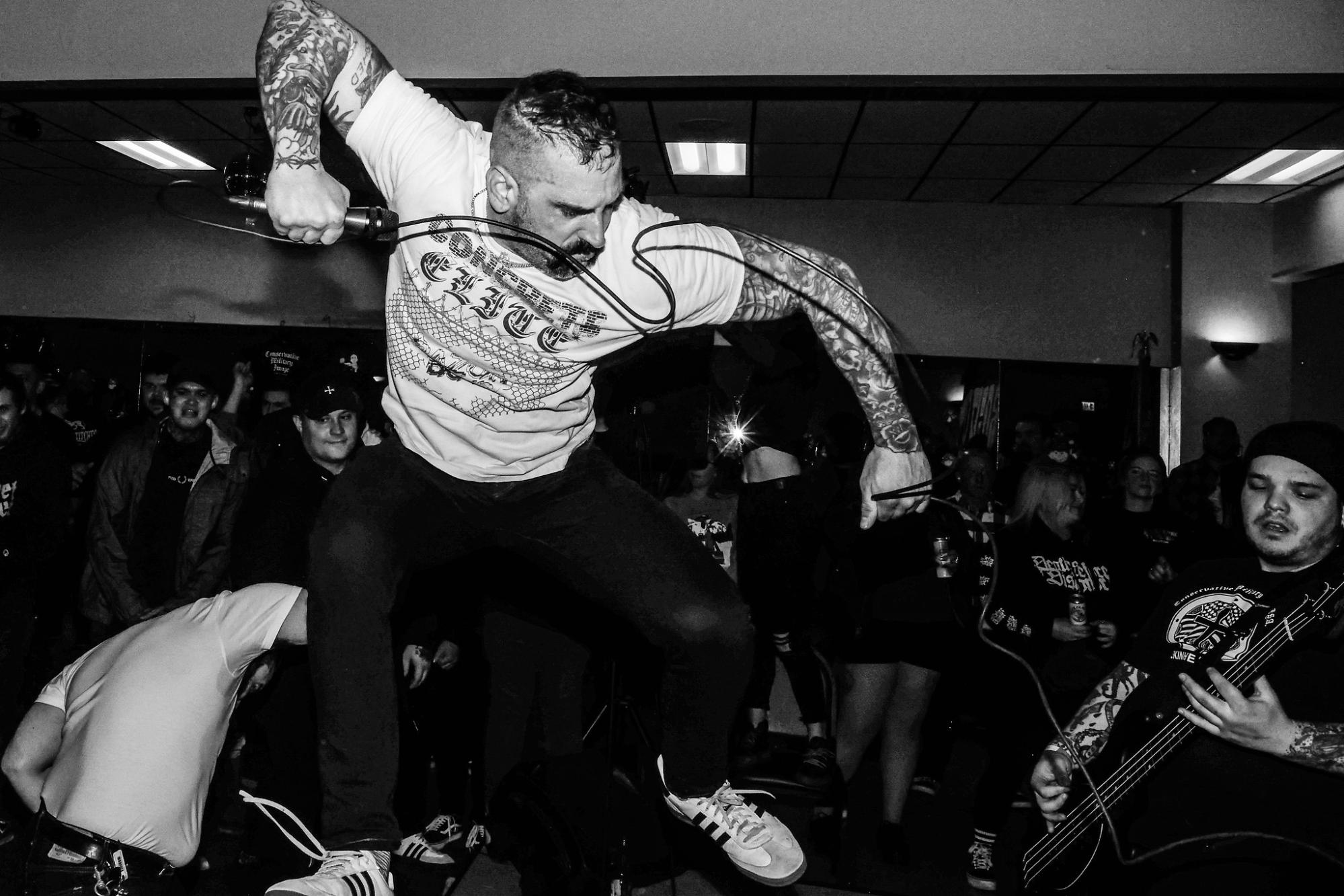 I once heard a saying about the hardcore scene and those who come into it: "Anyone can come, not everyone can stay."
There's no pretending that this scene can drive out the uninitiated masses who take the name a bit too lightly. It is in all respects a scene about acceptance and bonding but it is also a fact that many people just don't have the skin for this thing we call hardcore. A band like Conservative Military Image serves up that attitude that many people may take too lightly then complain about it online. They're a musical unit that takes you back to a time where one's grit and honor in the scene were forged nowhere else but on the dance floor.
The skinhead/Oi! scene in 2022 has been reclaiming its long established glory in the hardcore scene, with bands like Slugger, The Chisel, and Violent Way forgoing the current fixation on heavy ass riffs for tried and true punk riffage over hard tales of blue collar life. Despite only playing a handful of shows, Conservative Military Image has already recorded two EPs of raucous old-school hardcore punk, heavily focused on the lyricism of founder and sole songwriter Adam.
With each release they seem to get better blasting out skinhead rousing, beer drinking, and fist flying hardcore that taps into the classic sound, reminding us all why we come to see this shit in the first place.
Releasing their debut, an EP simply titled Skinhead, back in March, the tape quickly became popular amongst both hardcore fans and the boot boy crowd. Upon playing the first track, "Inheritance," the music is undeniably infectious, the driving and thrashing of the guitars designed to fill a room with circle pits and get bald heads stomping around. If anyone was uncomfortable with the band's image they could leave it behind, those who remained were treated to some of the best old-school hardcore that's been played in years.
Up to this point, Conservative Military Image's writing and recording has been done entirely by Adam himself as a means to get the band up and going, a project he conceptualized in late 2020 but didn't get off the ground until about February of this year. When asked about influences Adam firmly cited one band: Warzone.
"The way Warzone bridged the hardcore and the skinhead scene was fucking awesome, that was huge for me when I was growing up. The Victory Records era was my introduction to them and the way they bridged those two subcultures, not many bands have done that since."
What made Warzone so timeless was their meat-and-potatoes hardcore punk approach, a sound many newer bands are tapping back into. Groups like Skinhead, Violent Way, and The Flex have that speed and concrete slabbed sound that hardcore kids and skinheads could both rock with, maintaining the old=school vibe and showing that you don't need boulder smashing riffs to be a hardcore band.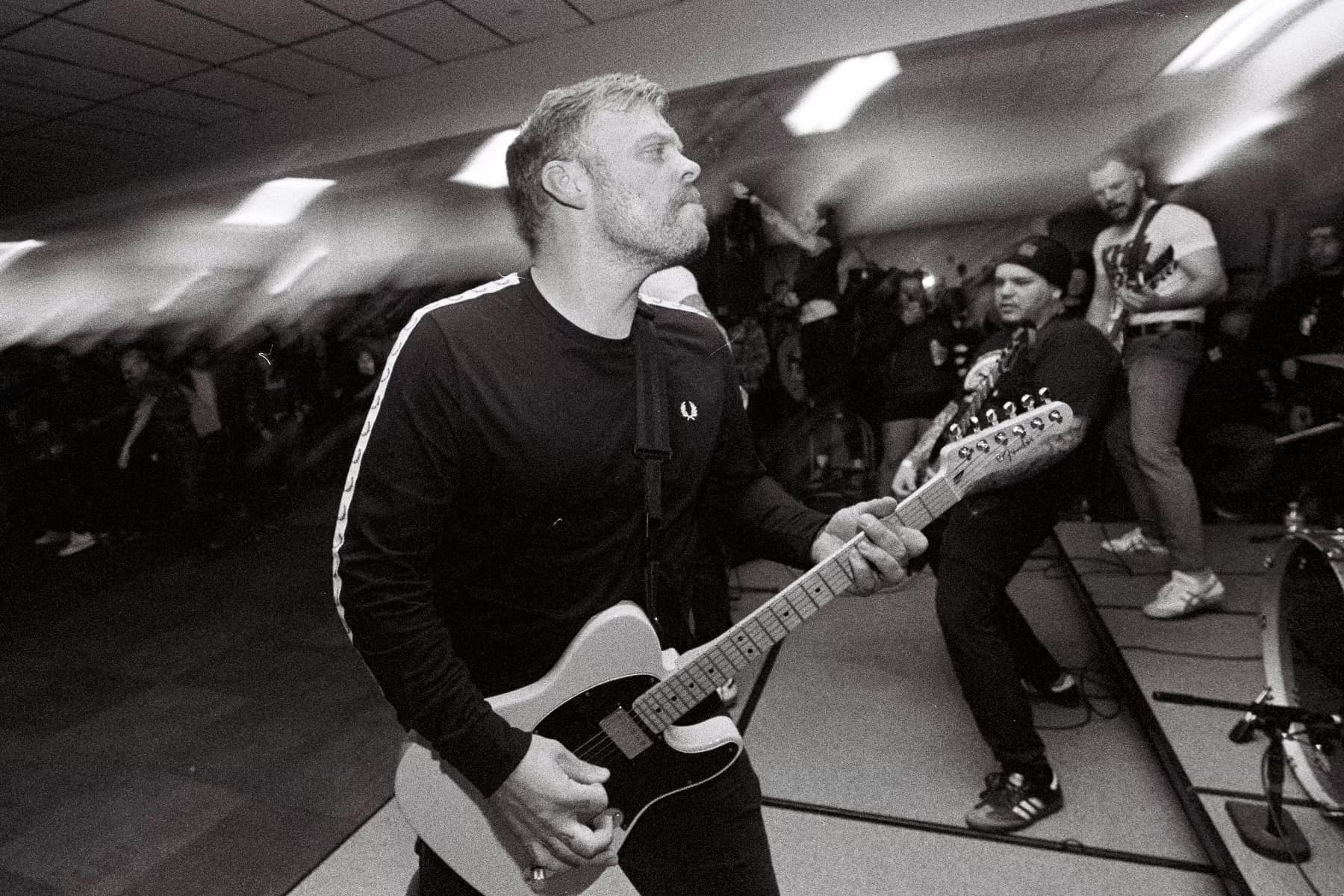 Diving deeper into Adam's influences brought light to the infectious nature of his guitar playing as he cited bands outside of the hardcore realm. "Bon Scott-era AC/DC, with those choppy cock rock riffs, were huge for me. People tell me all the time, 'Oh this sounds like Rose Tattoo,' another big band for me. So, overall Warzone, 86 Mentality, and Bon Scott-era AC/DC."
Hearkening back to those specific influences keeps Conservative Military Image's music timeless as punk rock earliest records featured those style of guitar riffs, just sped up. You'd be forgiven for mistaking Conservative Military Image for a '80s hardcore band.
When listening to Adam's lyrics you can feel a certain sincerity that isn't always found in hardcore bands, even though much of what he talks about are isolated experiences for the reckless kind. There's a certain sense of pride in his lyrics as they detail his own experiences, he explains, "I wanted every line to have a meaning so that there's no throwaways basically. A lot of it is just my experiences and I call it 'positivity through negativity.'
"The whole idea of the band was to motivate people to get off their ass and get shit done and to hold yourself accountable for your beliefs. Own who you are."
There's a hefty price tag that comes with taking a stance and maintaining who you are. Adam utilizes his lyrics to remind people who plant such flags that they still have to deal with certain consequences even if they are on the righteous path in life. In this scene there are "no soft bodies" as he states at the beginning of "Physical Culture."
One of Conservative Military Image's most notable songs to date, "I'm Not Your Skinhead," has become the main statement of who the band are despite what others have dubbed them. During their set in Brockton Adam stated, "This last song, a lot of people ask me what it's about and all I can say is whatever you think I am I'm not fucking yours. So if you think this song is about you, it is."
People in the scene think they have some idea about what Conservative Military Image as a band stand for but none of them ever actually get to know them or listen to them. Adam elaborated on the songs meaning, "A lot of people see me and say, 'Oh, you fit into this, this and this stereotype. Somehow we also get grouped with racist skinheads, or they'll think, 'Oh, you're one of us' and we fucking are not. We hate them."
It was apparent to me before I even interviewed any skinhead bands that the scene still gets lumped in with the racist groups that plague our scene. Society has fed into the racist skinhead stereotype to the detriment of the actually sensible members of the working class, to me it's another way of erasing that large group of people especially in the UK and America. Conservative Military Image in particular seems to get the worst rap of most of the skinhead bands because of their image but the truth is right in front of everyone. CMI's music is just about having fun in a crazy scene and taking pride in who you are and where you're from.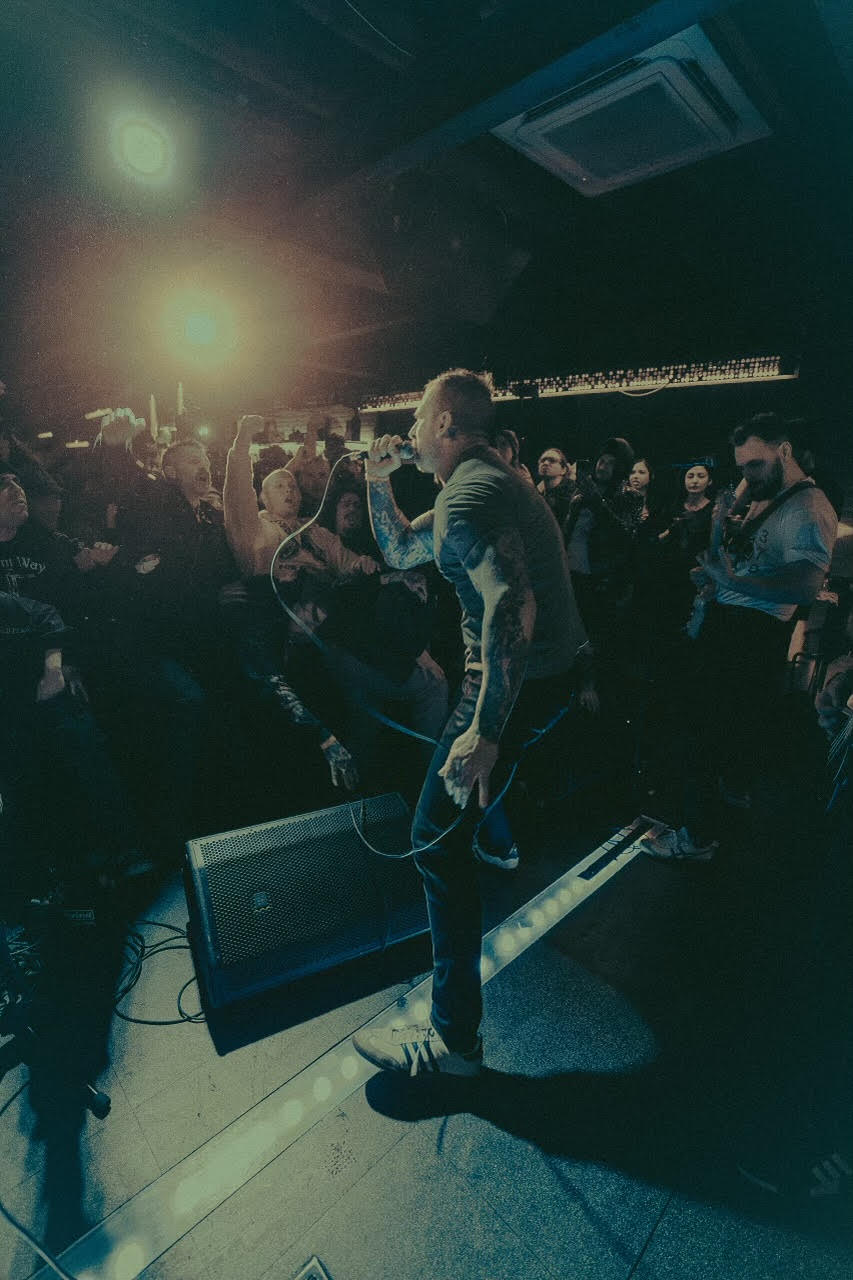 Surprisingly, Adam stated that Conservative Military Image is his first true foray into playing music and in spite of all of that he's taken the initiative to do it all himself. When asked about why he finally made the jump into playing and starting a band he said, "I wanted to give back to the subculture that has provided me so much in life. For so long I was standing on the sidelines and I feel I've been taking from it for so long so now's my time to buy in really, I feel like I owed something to this scene."
It's a relatable statement to many who get into this scene and want to be truly involved, it's the same reason I got into writing for this site.
Adam also explained his distaste for the skinhead landscape over the years, stating, "I was also disgusted with the skinhead scene the last few years. It felt very stale, stagnant and there wasn't a lot happening. I wanted to make the band that I couldn't find in this scene."
Even with the already high volume of released material this year, Conservative Military Image will be going into the studio to record their debut LP as a full band, now featuring members of Buried Dreams and Street Power within its ranks.
No word yet on when they will be releasing it but it will all be in due time. They've certainly lost no steam in the meantime, playing the For the Children aftershow in LA last week,
Conservative Military Image is already gaining a large following in the scene, so it seems like the kids still have some love for the old-school skinhead shit after all. While they're picking up traction, it'd be best to sharpen your knowledge of them and get familiar with their quickly growing discography.
Adam would like to shout out The New York Hounds.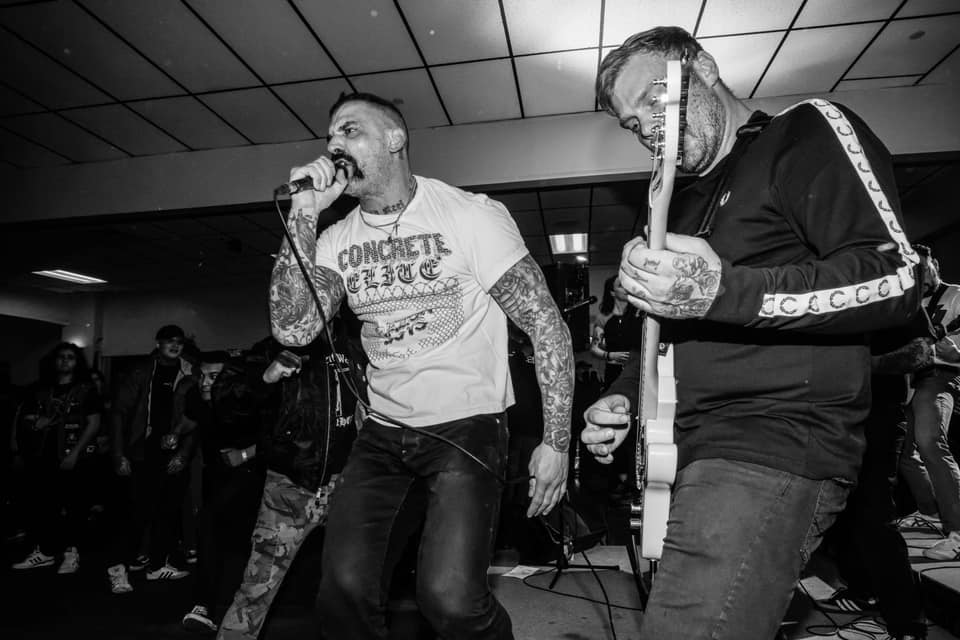 Upcoming Conservative Military Image shows:
January 20th - Chicago, IL @ Cobra Lounge w/ Violent Way, Fear City, Spat
March 10th - Boston, MA @ The Middle East w/ Stars & Stripes, The Prowlers, Cinderblock
March 11th - Philadelphia, PA @ The Fire w/ Liberty & Justice, Beton Arme, Please Die
Conservative Military Image on social media: Instagram
***
Help Support What No Echo Does via Patreon:
***
Tagged: conservative military image