With labels like The Coming Strife and Force of Reckoning Records keeping a consistent release schedule going and new bands popping up lately, the metallic hardcore scene is in great shape in 2023.
Cleansing is flying the flag for the style in their homeland of Finland.
"The foundation of Cleansing came about as Miiko (vocals) and I were being entertained by the idea of a Finnish straight edge revival, but shortly realized there weren't many musicians to choose from," Niko (guitar/previously drums) from Cleansing tells me.
"The conversation bounced back and forth during 2016-2018 but eventually Kari (bass) and Tommi (guitar) joined the talks, and we started rehearsing quickly after. Tommi and I had been making music together ever since the 7th grade through common ground on metalcore, so all the pieces seemed to fit together naturally."
Cleansing will be releasing a full-length before the year's end, the follow-up to their 2020 Dark Current EP. In the meantime, they've released its title track to set the stage.
"For me as vocalist/lyricist, I have always had a darker approach on writing," says Cleansing frontman Miiko. "I've been some sort of an extremist (don't take it too literally) and pursued to seek things beyond the next level. At one point I was listening to lots of Dystopia, from which I took a great deal of influences on the lyrical side of things."
Asking Niko about their sound, he explains its progression throughout the past couple of years: "Cleansing was always supposed to sound more metallic while also borrowing the schematics of hardcore on the song structures. Throughout the years we've started to lean more towards the metallic style of riffing, but still cherish the hardcore element of our sound.
"As for the main influences for the band, we all share different inspiration sources for material; Tommi likes guitar-driven riffage from bands such as Great American Ghost, Gojira, and All Out War; I got my drumming influences from Ali Richardson (Bleed from Within, Sylosis) and guitar influences from the 'The Gothenburg Sound' including bands like At the Gates and In Flames.
"Before joining Cleansing, Kari's favorite band of all time was Integrity with other Holy Terror-related bands. Miiko's lyrics and vocals draws inspiration from a wide spectrum of bands including Grimlock and other similar chug bands."
Niko continues: "As the band and its sound progressed, we were desperately searching for a second guitar player. There was an ongoing joke about our somewhat of a fifth member Timi (drums) joining the band, since he was practically involved in everything we did including recording, producing, live sound engineering and so on.
"Luckily for us, when we finally asked him to join the band during the recording of Throne of Misery, he happily answered yes. We also share the worst taste in humor which has been the everlasting glue to keep us together these past years [laughs].
What else is poppin' in Finland in terms of heavy music? "The supply and demand on gigs have skyrocketed through the past year or so," explains Niko. "There are multiple events to choose from every week and the lines between different genres and listeners are slowly shattering or rather merging into one.
"A new generation of Finnish death metal bands has sprouted to the scene and multiple fresh hardcore outfits tearing it up with shows in Europe. The scene feels very much alive and active as we remember it when we first dwelled into it.
"Special shoutouts to Dead at Birth, Standard, Killing Frost, Gray State, Blind Eye, Azatoth, Baron, and Circuit Breaker Bookings."
***
Cleansing's debut album, Throne of Misery, will be out later in 2023.
***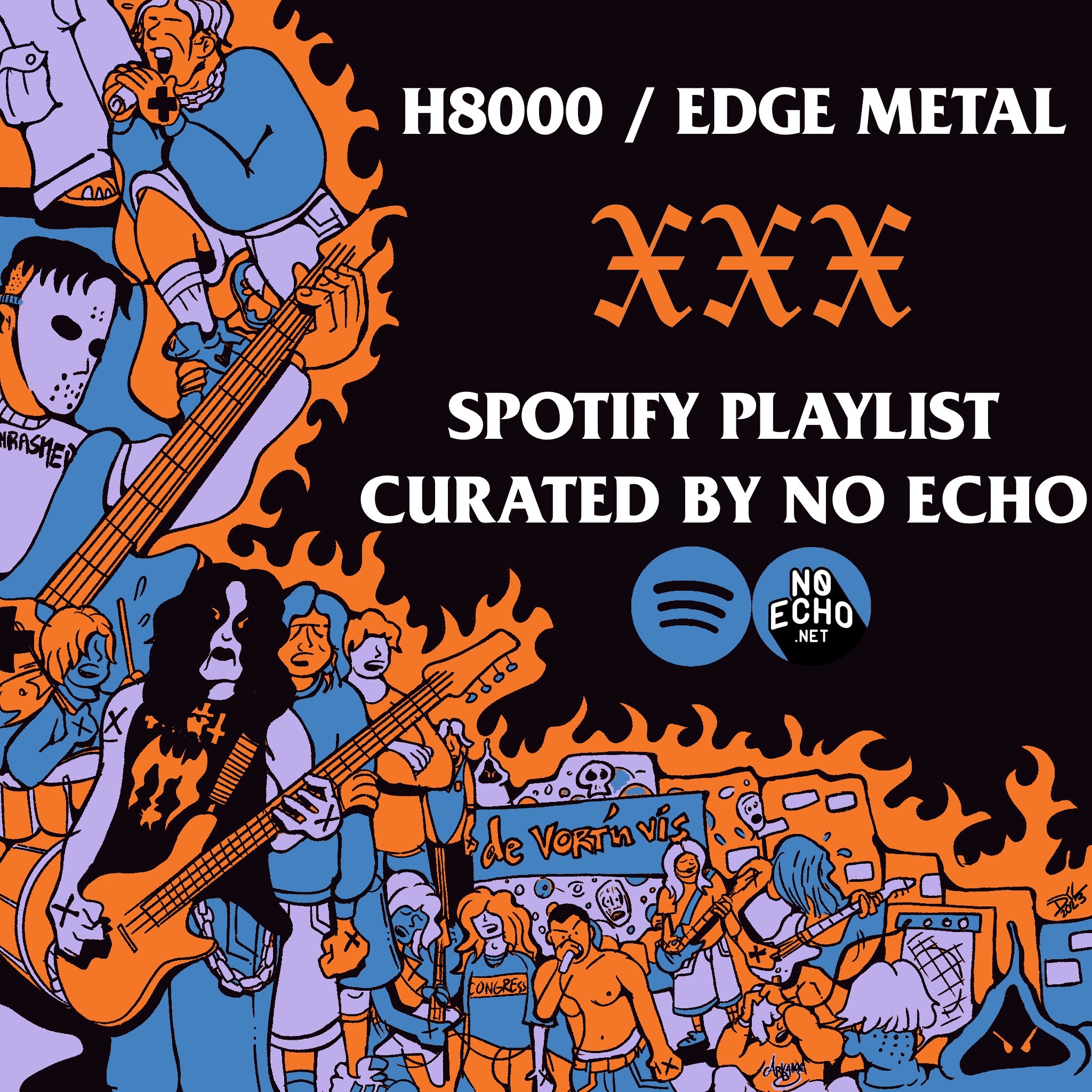 Tagged: cleansing