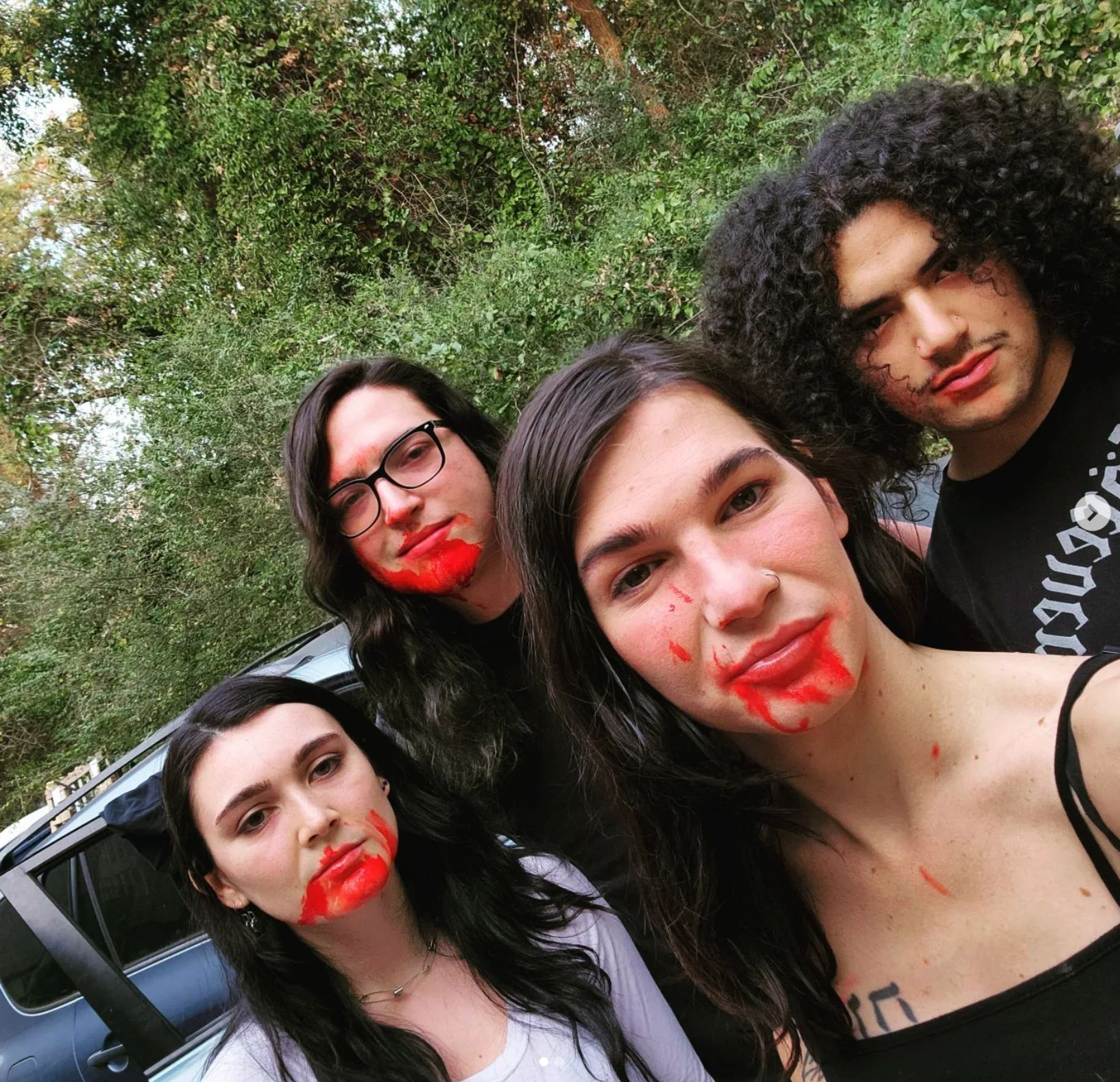 Clavus is a screamo band based out of Athens, Georgia, a city with a rich musical history. The quartet was formed in 2021 by guitarist Will and drummer Luis, with vocalist Amie joining soon after. After dropping a demo in February of last year, bassist Erin joined the lineup.
Will told No Echo the following about their sound: "Clavus is primarily a screamo project, but pulls from a lot of different types of heavy music that fall somewhere under the 'emo' and 'hardcore' descriptors—emoviolence like pageninetynine and nuvolascura, mathcore like Botch and The Dillinger Escape Plan, 2000s post-hardcore like At the Drive-In and The Blood Brothers, and '90s noise rock-oriented artists like Unwound and Drive Like Jehu, and others.
"We try to write the kind of heavy music we want to hear."
Just before the new year, Clavus released Maybe We're Not So Far Apart, a collection consisting of the band's first 10 songs written between summer 2021 and into spring 2022:
"The lyrics cover frustration and alienation, environmentalism, violence, desire and sex, with the goal behind the lyrics being not to be too self-serious," said Amie and Will about the songs on the record.
As far as the aforementioned Athens, here's what Amie and Will had to say: "The heavy scene here is pretty small and tight-knit while being very active—you have hardcore bands like ConSec and Snuki associated with tape label Futile Force, mathcore band Strawberry Reproduction, and a pretty abundant metal scene surrounding the production company Shadebeast, with bands like Dead Vibes Ensemble and Sacred Bull.
"We also have a close relationship with the Atlanta scene—we count grind bands Clot and Malevich and screamo bands In Memories and Low Before the Breeze among our friends and peers. Outside of the heavy scene, Athens music is pretty bustling—there's tons of indie rock, a solid crew of Americana and folk artists, a fairly unsung hip-hop scene, and a techno/DJ scene that's had an increasing amount of cool stuff going on in the last few years."
***
Clavus on social media: Instagram | Bandcamp
***
Help Support What No Echo Does via Patreon:
***
Tagged: clavus