The hardcore-minded people over at Wide Eyed Noise (US) and Double Lunch Records (Canada) will be dropping a split cassette from bands each of their respective countries. Vibes hail from Edmonton, Alberta and have been active since 2014. Meanwhile, Flagstaff, AZ outfit Penalty Box is a Youth Crew-inspired combo who count Floorpunch and Losin' It as prime influences.
To help get the word out about the forthcoming split cassette, the labels have hooked up track premieres from each band.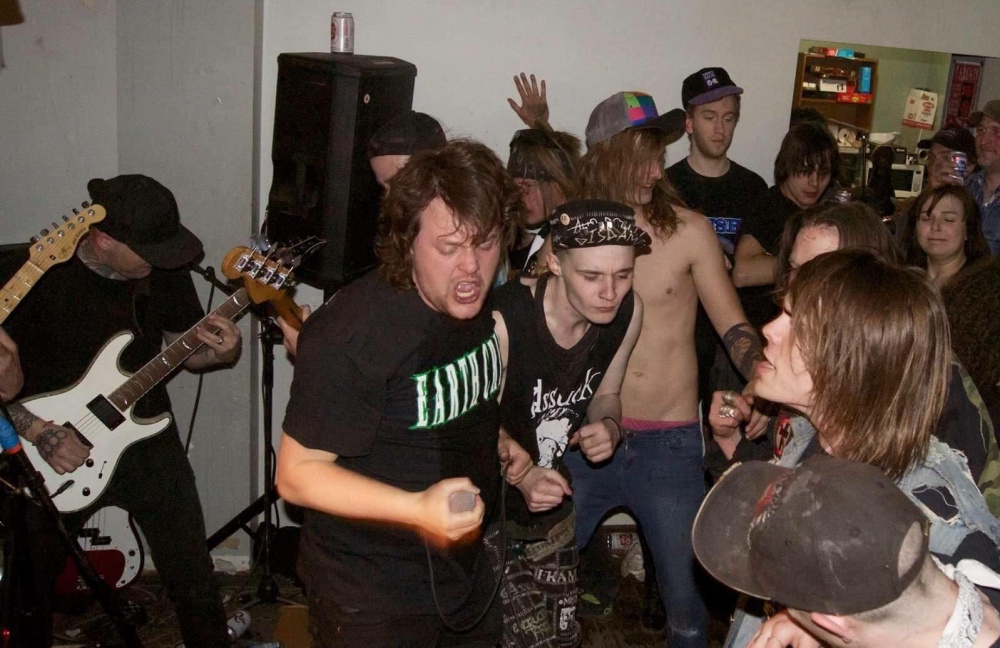 The Vibes track is called "The Standard" and according to the group, the song is about "treating yourself how you want to be treated, and showing the world what you are made of."
On the flip side, the dudes in Penalty Box told me that "Player's Club" "is a song about the cool-guy attitude and how frequently it manages to show up in hardcore despite the fact that so many of us turn to this music as a means of escaping that very thing."

The Vibes/Penalty Box split cassette will drop on June 24 and will be available via Wide Eyed Noise (US) and Double Lunch Records (Canada).
Tagged: penalty box, vibes