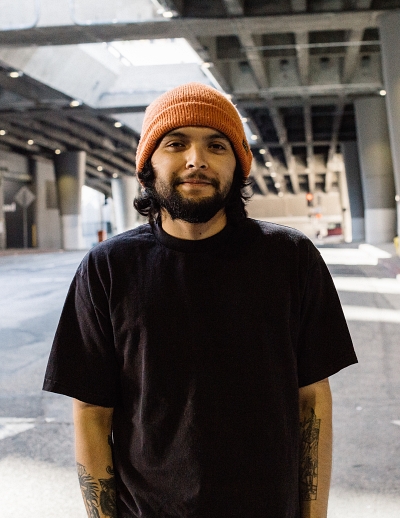 No Echo's Photographer Spotlight interview series continues today with a piece on Pedro Barrera. The Southern California-based photographer recently joined the site's contributor family, and we're all the better for it.
Learn a bit about Pedro, and see some of his excellent live shots, below. Oh, make sure you give him a follow on Instagram, because he's going to be shooting a lot of shows for us.
Where were you born and raised and were your parents into the arts?
I was born in Santa Ana, California and raised in Anaheim until around 2004 when we moved to Ontario for most of my teen and young adult years. My parents were both into music. My mom played guitar for a church choir back in Mexico and my dad played bass guitar in a small band when he first came to California.
What was your first musical love?
My first musical love of course has to be the legends. Bands like Metallica, Megadeth, System of a Down, Slayer, and Exodus were the bands that I was blasting all day when I first started listening to music. I have to thank my cousin for introducing me to System of a Down's "B.Y.O.B" on her vintage Apple computer.
From there, my musical taste expanded into all the other sub-genres of metal and other genres such as hip-hop, grunge, pop-punk, indie, and Latin music.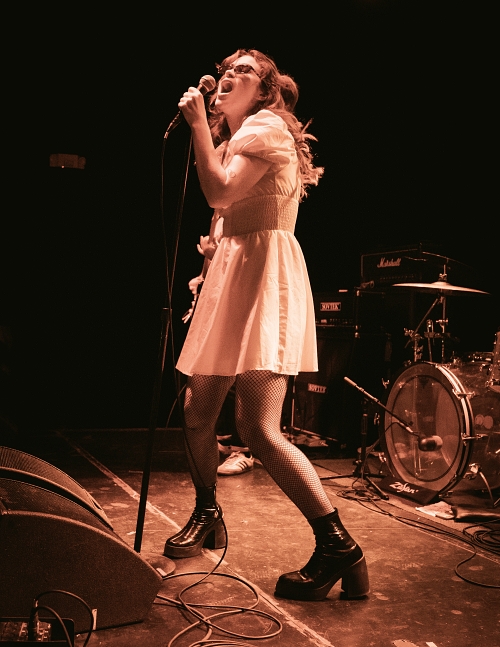 What is your camera and post set up?
I've gone through so many cameras and lenses. I started with a Canon Rebel series camera and after that it was Canon 6D. My last Canon camera set up was the 5D Mark III with the Canon EF F2.8 16-35mm, Canon EF F1.2 50mm, and the Sigma 35mm F1.4 Art.
My current set up is a Sony A7III. I switch between a Sigma F2.8 14-24mm and Sigma F2.8 24-70mm, depending mostly on venue.
What are some of your favorite bands to shoot?
There are so many great bands that always put on a show that are fun to shoot. Just to name a few: Code Orange, Superheaven, Varials, and Volumes.
If you could go back in time, who are some bands that you would have loved to show?
Definitely Expire and Backtrack. I've seen them a couple times live but never had the opportunity to shoot them before they called it quits. Title Fight and Have Heart are two other bands that I would have loved to shoot. Just by looking at live videos of their performances I could tell any photographer would have come with amazing shots from their shows.
Is it getting tougher to carve a space out at venues since there are so many people shooting these days? How do you feel about that?
Personally I don't mind it at all. I feel as a photographer that shoots live shows you need to adapt and work with the conditions you are given. You could always try to squeeze in to a certain spot you really want or just ask if you could shoot there for a quick minute. Even though I've been doing photography for awhile, I recently started taking shooting live shows seriously at the beginning of this year so I feel like I'm one of those new photographers at venues.
That being said, I try not to stay at one spot for too long because then you'll just end with a thousand pictures from the same angle and no variety in your shots.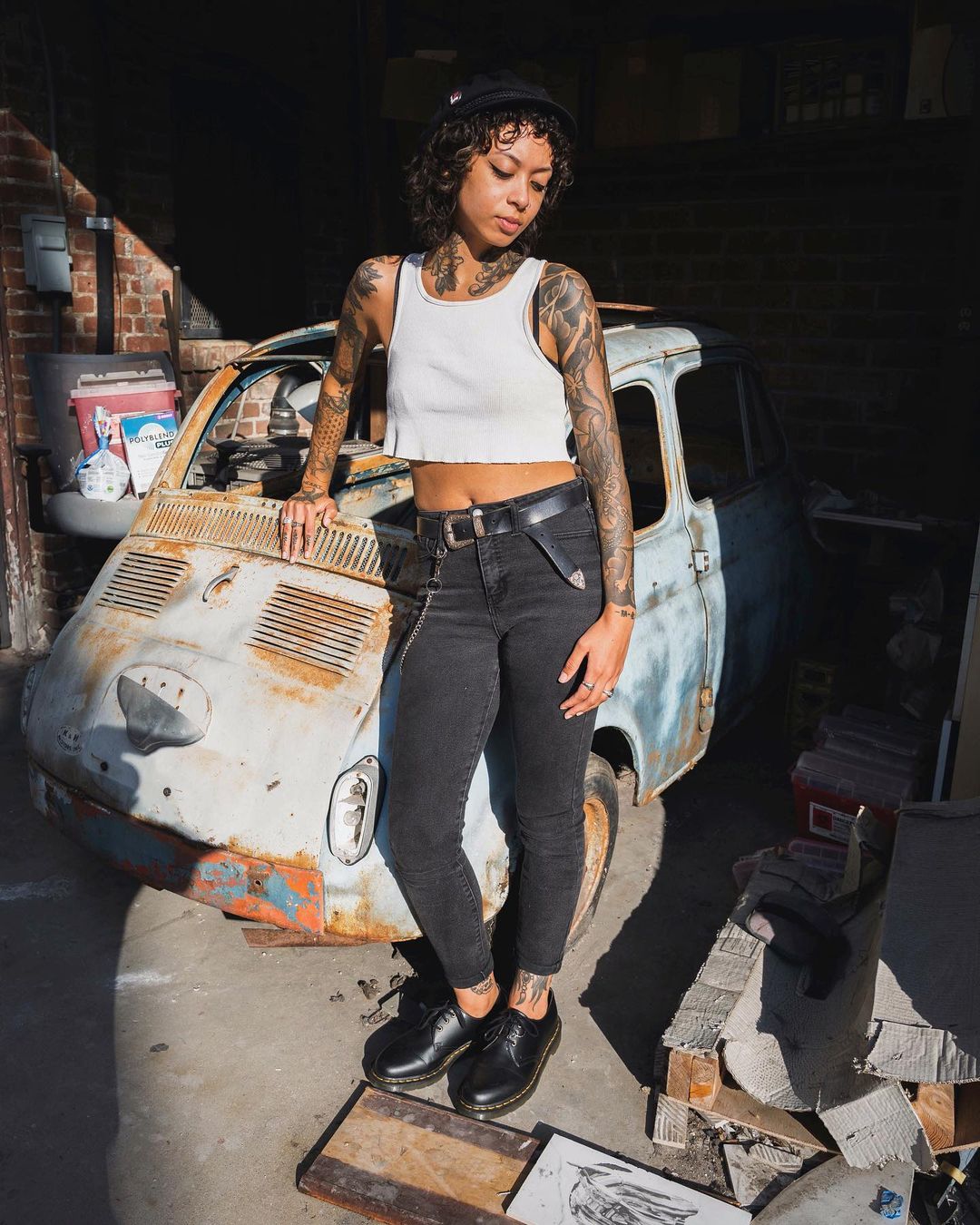 Tell me about some newer bands that we should be looking out for?
Check out Soul Blind, Drain, DARE, One Step Closer, Hight Power, and Militarie Gun.
Who are some modern-day photographers that you admire?
When I first started photography I was mainly shooting street and landscapes. Now my goal is to use what I learned shooting street to focus on concerts and fashion/editorial type of work.
The following people are all photographers that are putting consistent and quality work, whether it be Street, portraits, or concerts:
Terry McLaughlin
Beth Saravo
Micaiah Carter
Andreas Konrath
Henry Hwu
Angela Owens
Matty Vogel.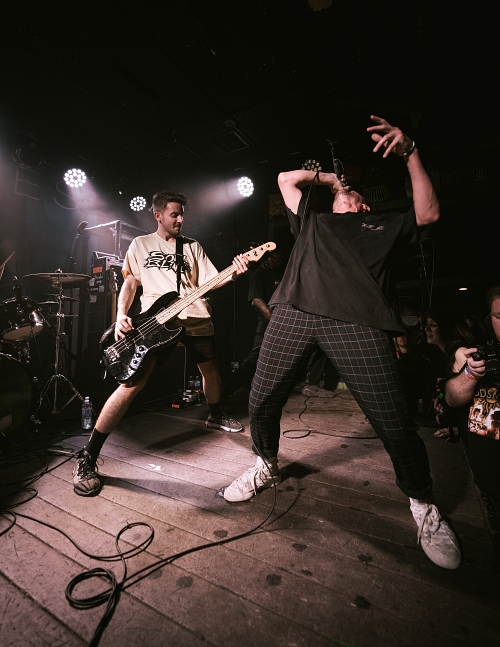 If you had to pick one of your photos that best encapsulates why you love shooting bands/artist, which one would it be and why?
If I had to choose one it would be Myke Terry of Volumes at Chain Reaction. One of the criteria for a good picture is lighting and composition. Chain Reaction's lighting can either be a hit or miss but on that day Volumes brought their own lighting rig setup.
So, I was able to Myke screaming into the microphone with lights bursting around him kind of creating this bursting light effect. I thought that the picture came out pretty cool!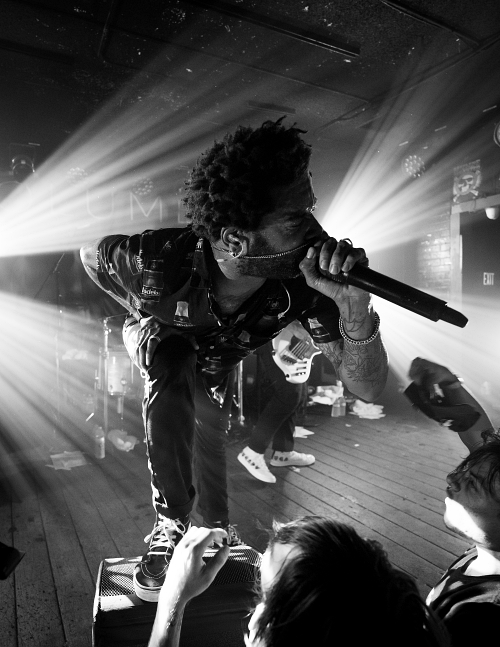 ***
See more of Pedro's work on Instagram.
***
Help Support What No Echo Does via Patreon:
***
Tagged: photographer spotlight