Based out of Piracicaba, a city located in the Brazilian state of São Paulo, Nothing In Between is a Brazilian metallic hardcore band making its debut on the site today. "In our first two practices we actually wrote two songs that sounded a lot different to where we are right now, it was more like Buried Alive and Terror, with our vocalist Giuliano Rosa taking care of bass and an old-time friend handling vocals," guitarist Marcel Gallo tells me about their early stages.
"Soon we recruited Gabriel Bueno, who was the guitar player for Children of Gaia, which was very active back in the 2000s. We (Gabriel, Giuliano and I) were in that band as well), and had toured Europe with Most Precious Blood, and also toured with Terror, Born From Pain, Sick of It All and others in Brazil.
"After Gabriel joined, we shifted our sound to a much more melodic approach as we now had two guitars and all of us are into melodic hardcore, emo, etc."
Ah yes, that melody. Nothing In Between's take on metallic hardcore has a strong melodic sensibility running through it, bringing to mind Shai Hulud and early Poison the Well. You can hear that on the group's recently released eponymous 10-song album:
The new record is the follow-up to the Nothing In Between's early 2016 EP and features the current lineup of vocalist Giuliano Rosa, bassist Felipe Biscaro, drummer Jean Novaes, and guitarists Marcel Gallo and Gabriel Bueno.
Marcel talks inflluences:
"In a nutshell, we are an emotional melodic hardcore band, however, we all draw influences from different places and times, but to name a few: Lifetime, Killing the Dream, Shai Hulud, Battery, Bane, Colligere, Institution, Garage Fuzz, Sight for Sore Eyes, Comeback Kid, Quicksand, Sense Field, Starmarket, Ink Cartridge Funeral, Split Lip, By the Grace of God, Embrace, Drive Like Jehu, Propagandhi, With Honor, Misery Signals, Small Talk, etc."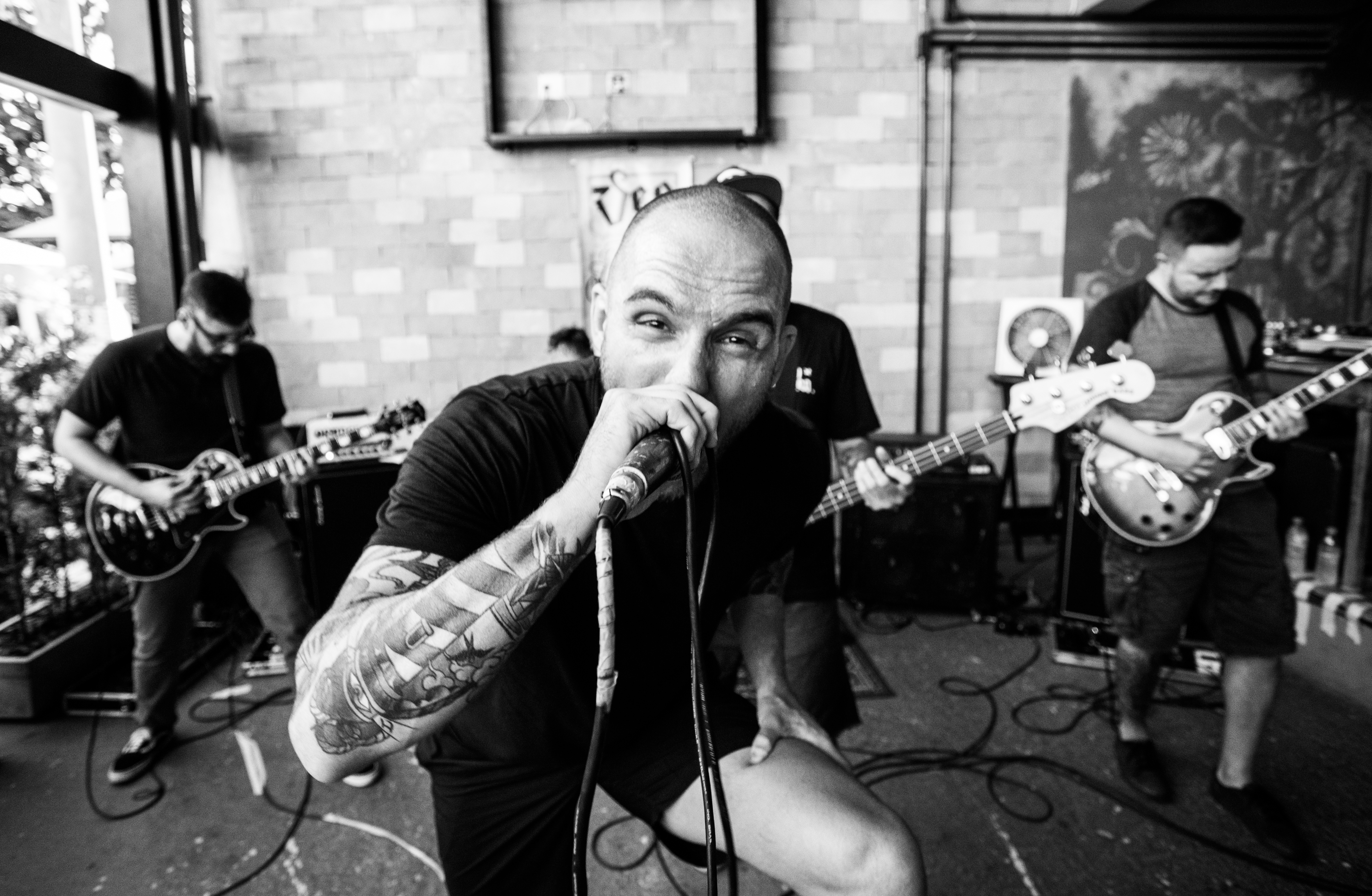 As our conversation comes to an end, Marcel wants to talk about how Nothing In Between fits into the worldwide hardcore community. "We would like to immensely thank you for the opportunity to reach a larger audience. In the past, we had very open communications with the European scene, where we toured with Children of Gaia in more than 10 countries, whereas in the US it has always been a more closed scene, therefore, a great challenge for us to break into.
"Hopefully, we can get a label in the US and someday we would like to tour there as well, we hope you appreciate what we have created, we are very proud of it! We're all very open and laid back, so if you feel like reaching out please find us on Instagram, and every other streaming platform you can think of, or, drop us a line at [email protected]."
***
Help Support What No Echo Does via Patreon:
***
Tagged: nothing in between