Based in North Carolina, Chrisy Salinas hasn't been shooting hardcore shows for that many years yet, but she's made up for that by constantly hitting gigs, both local and out of state. The way I came across her work was via Twitter, where she started posting photos from United Blood, a public service for those of us who couldn't travel to the yearly festival. After looking through more of her work, I hit up Chrisy and asked her to be part of the site's ongoing Photographer Spotlight series.
Where were you born and raised, and were your parents into the arts?
I was born in Virginia, raised in Maryland. My parents were definitely not artistic. But my late grandfather, although I never got to meet him, he was an artist. My brother was artistic during high school, so I followed in his footsteps and kind of took over! I went to art school for a year last year + was studying to draw and paint. I actually ended up leaving because the program kind of pushed me away from my passion towards it. I met my boyfriend, moved to North Carolina and he, in a way, helped push my to do photography. I always loved taking pictures on my phones, who doesn't? But I'm definitely glad I'm pursuing it. I wouldn't be happy, and I definitely wouldn't be where I am today if I didn't have photography.
What came first, your love for music, or your love for photography?
Definitely my love for music! My family may not be artistic, but they love their music. They helped me appreciate every kind of music out there. My mom gave my my love for '80s/'90s R&B, bachata, reggeaton, and classics. My brothers gave me my love for rock and hip-hop/rap. They kind of planted the seed [laughs]. Then I learned about metalcore, hardcore, Youth Crew, etc. Getting into this kind of music and going to shows definitely helped me make friends too. I was never social, but the whole scene and atmosphere allowed me to meet people that weren't judgemental and that loved all the same things I did.
What was your first musical love?
One of the first bands I listened to was Disturbed because of my brother, then Breaking Benjamin. That transitioned to Panic! At the Disco, Paramore, and My Chemical Romance. Then I went to my first show in 7th/8th grade and I saw The Last 10 Seconds of Life. Growing up an hour from Baltimore helped: Trapped Under Ice (before they went on hiatus), Queensway was formed, A Life of Torment, Distances (Frederick, MD) and Heavens Die. Bands like that all made going to shows so much more fun. I remember always going to this venue in Frederick, it was the basement of a church... once the lights were off, you were done for.
What is your camera and post set up?
Right now I have a starter kit camera, Canon t6. It kind of makes me feel like the new kid on the block [laughs]. I cant wait to get a full body. I have an attachable flash as well, but I've learned it's not my forte. I guess I like to keep it simple! As for post, I've been dabbling more and more with Lightroom, everyone seems to prefer versus Photoshop. My editing style has definitely progressed over this past year, so don't judge me on my previous pictures [laughs].
Who are some of your favorite bands to shoot?
Definitely Turnstile, Jesus Piece, Mindforce, Substance, and Magnitude. I love bands who are full of energy. It helps the shots come out great and it reminds me why I love doing what I do.
If you could go back in time, who are some bands that you would have loved to shoot?
Honestly, I would've loved to shoot Salt N' Pepa or Bad Brains, I just feel like they'd both be so much fun.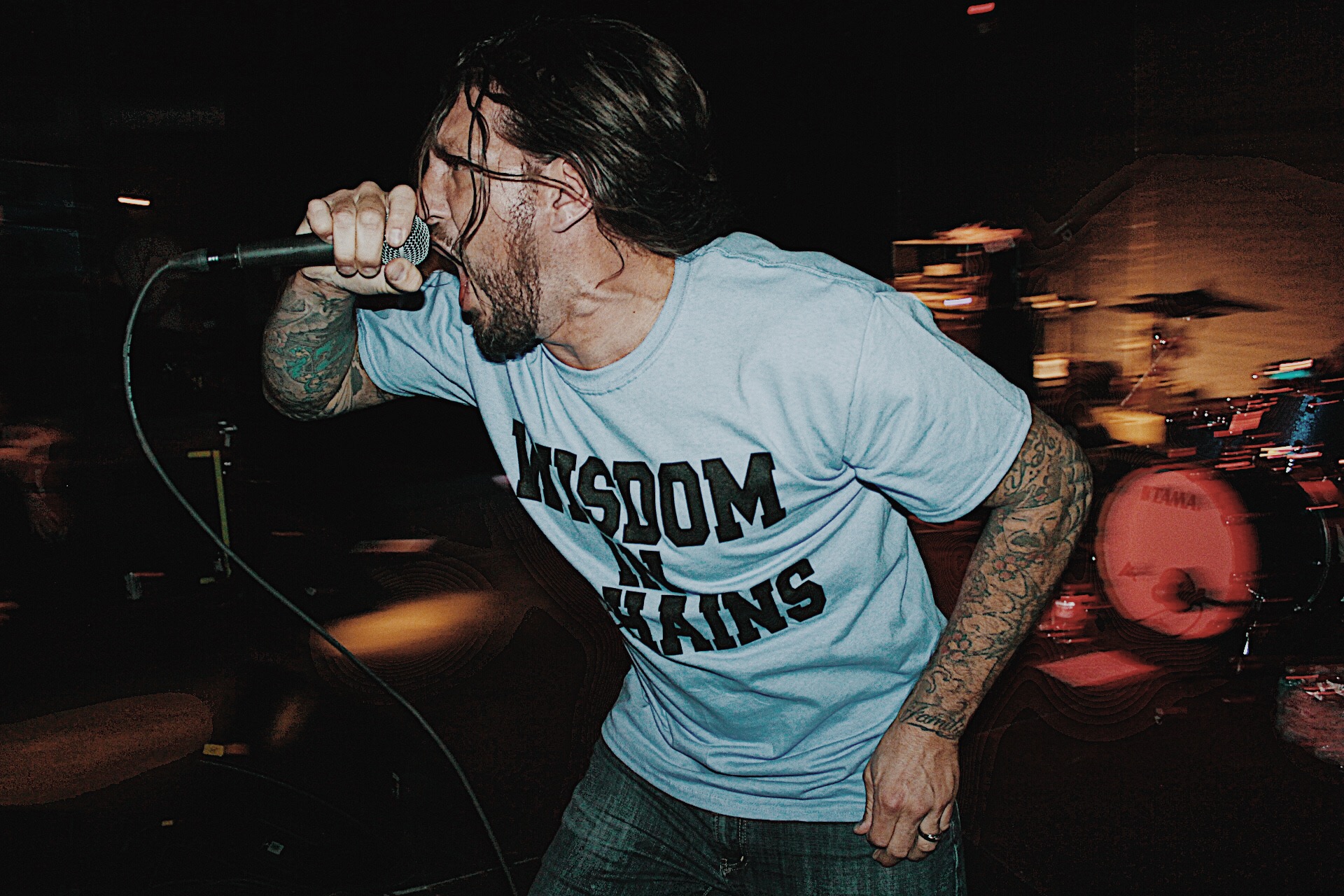 What are the toughest aspects to shooting live shows?
I'm extremely short, so definitely a disadvantage [laughs]. Also, ya know I get everyone has to shoot their shot (literally), and I also understand everyone has their own way of doing things, but it can be extremely frustrating when there's one person blocking everyone else and their opportunities to get pictures. It's just common courtesy to communicate with one another, or just I have proper etiquette about certain things. We're all trying to get the best shots possible, and some people have been doing this longer than I have but to have an attitude of being a "veteran" and "I have more experience so I'm holier than thou," just makes it harder for everyone.
Tell me about some newer bands that we should all be on the lookout for.
Antagonize: it includes Aaron Bedard from Bane! Their music can be found on Bandcamp.
Magnitude: North Carolina straight edge
Candy: if you haven't listened to them, you're missing out. Vocalist is from Malfunction!
Neuromancer: Ace Stallings from Richmond is the vocalist. Watch out for them! You can find their new EP on Apple Music + Spotify.
Downfall: Kick ass heavy band from Richmond, VA!
Lastly, Division of Mind: they just started working with Triple B + they're kicking ass!
Who are some modern-day photographers that you admire?
Angela Owens and Farrah Skeiky —so similar but so different. Both incredible women from Maryland, I admire them so much. They're both so talented and their work is so raw and beautiful. They capture the pure definition of hardcore and what it means, and I can only hope to become as great as they are.
If you had to pick one of your photos that best encapsulates why you love shooting bands/artists, which one would it by and why?
I couldn't pick just one but here four that absolutely capture why I love shooting. These shots make me proud and excited to be working in this field. They were from United Blood this month but they just remind me how much I want to succeed, to push myself further and never give up.
I never imagined myself doing photography and moments like these make me happy I gave it a shot! Music makes me happy, but capturing moments of the bands, their friends, everyone in the crowd being just as happy — there's nothing else like it. We all have music in common.
For some people: that's their passion, for some people: they don't know where they would be without it, for me: this is my purpose.
***
See more of Chrisy's work on her Instagram page.
Tagged: photographer spotlight